I Want My Name Back
I WANT MY NAME BACK
2012
Directed by Roger Paradiso with Wonder Mike, Master Gee and the Original Sugar Hill Gang and friends
30 Best Music Documentaries on Netflix Streaming This Instant
From the Beatles to Big Star, Philip Glass to Ice Cube, here's 30 great docs you can watch right now
May 20, 2014
'I Want My Name Back'
New Jersey's Sugarhill Gang has long been dismissed by hip-hop historians for allegedly ripping off the original Bronx hip-hop scene for "Rapper's Delight," rap's very first national smash. In this engrossing documentary, Wonder Mike and Master Gee reclaim their reputation as MCs worthy of respect as they wage court battles with their former label, deal with a fake "Sugarhill Gang" led by disgraced member Big Bank Hank, and record an unlikely Europop hit with French producer Bob Sinclar.
WATCH Trailer and PURCHASE this Film: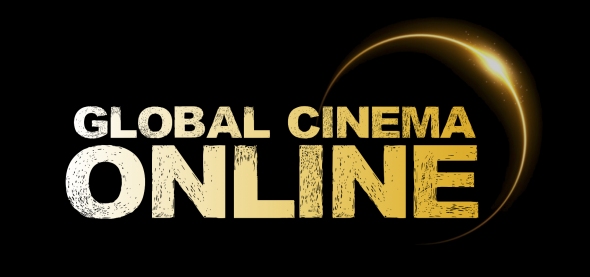 I WANT MY NAME BACK | Global Cinema Online

  
Black Reel Awards of 2014
 From Wikipedia, the free encyclopedia
The nominees for the 14th Annual Black Reel Awards were announced on Wednesday, December 18, 2013.[1] Fruitvale Station, Lee Daniels' The Butler and 12 Years a Slave lead the film nominees with 9 nominations apiece. Pastor Brown, The Watsons Go to Birmingham and Being Mary Jane lead the television nominees with 6 nominations. This year saw the Breakthrough Performance category split between genders bringing this years total categories to 26.
The winners were announced on Thursday, February 13, 2014. 12 Years a Slave made Black Reel Awards History by winning 8 awards including Outstanding Motion Picture. Multiple winning films included: Captain Phillips and 20 Feet From Stardom. On the television side, Mike Tyson: Undisputed Truth and Being Mary Jane tied for the most wins with two[2]
Multiple winners included: Steve McQueen (director), Lupita Nyong'o, Barkha
http://en.wikipedia.org/wiki/Black_Reel_Awards_of_2014
http://www.altiusdirectory.com/Arts/black-reel-awards-2014.html
Outstanding Independent Documentary
The New Black (Yoruba Richen)
I Want My Name Back (Roger Paradiso)
Lenny Cooke (Benny & Joshua Safdie)
Africa: The Beat (Javier Arias Bal, Polo Vallejo, Pablo Vega, Manuel Velasco)
Unheard: Black Women in Civil Rights (Nev Nnaji)
https://www.facebook.com/I-Want-My-Name-Back-209046169156866/
Reviews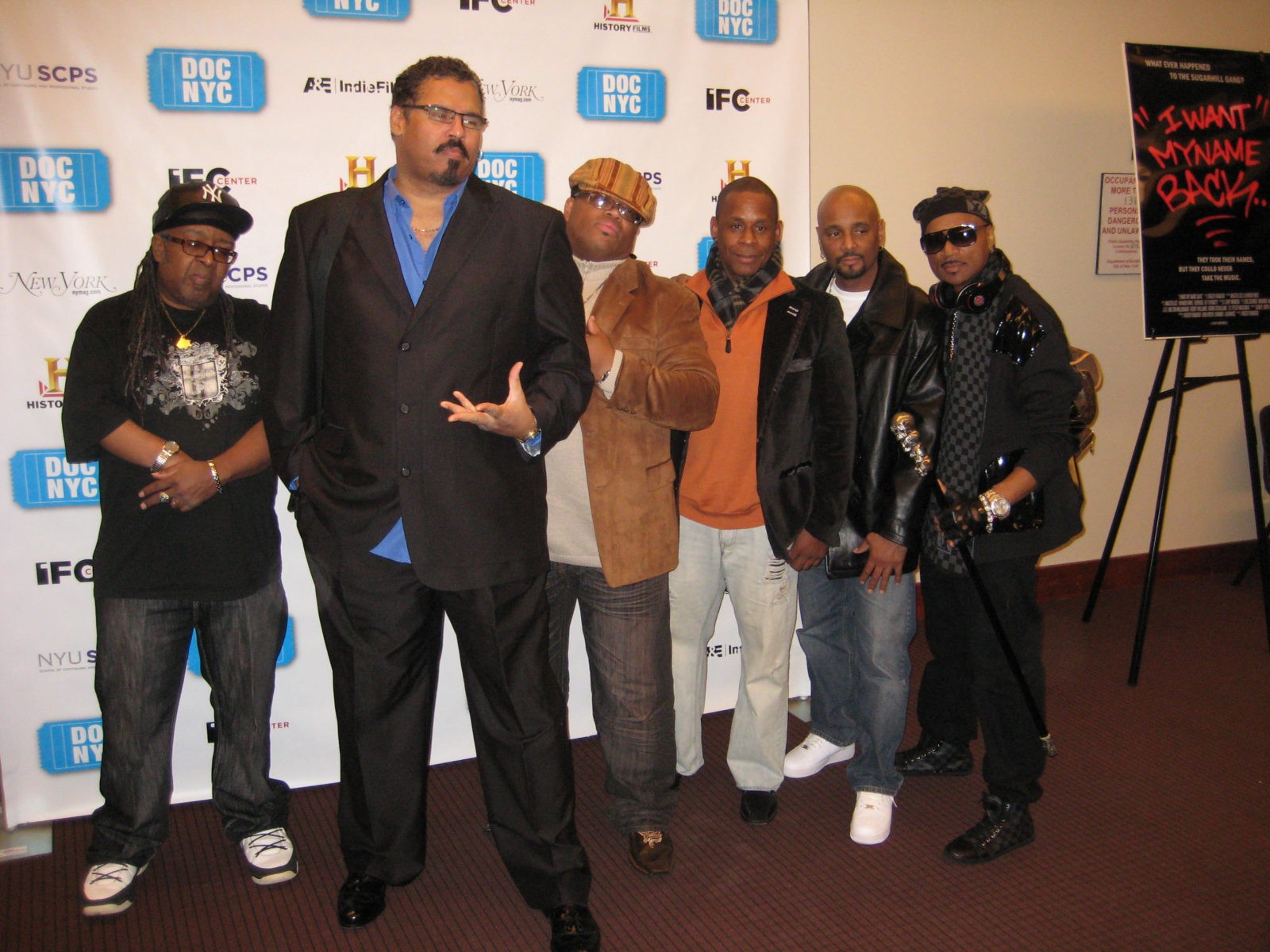 "I Want My Name Back" will stand as a classic piece of musical history." -Toronto Film Scene
"It was a night to remember. Our audience loved having the film and the band in Toronto… An unprecedented event with unprecedented energy " -Cameron Bailey, Co-Director, Toronto International Film Festival
"I Want My Name Back … is a story of the human will and the power of truth…" -Francesca D'Amico, Activehistory.ca
"The Sugarhill Gang was to hip hop what Big Joe Turner ("Shake, Rattle and Roll") was to rock, creators of songs that propelled the genre." -Toronto Globe and Mail
"I love it. Really, really love it…. This one has things to say, really important things about exploitation of musicians and intellectual property. It's dynamite." – Mike Phillips, Chicago International Music and Movies Festival
"A scrappy documentary… works well as a cautionary tale, with a bittersweet finale that nonetheless sounds an upbeat note." -Variety
"I Want My Name Back is more than a 'behind the music'/'where are they now?' look at The Sugarhill Gang's original members. The mishmash of stylings is reinforced by the fact that their struggles are still ongoing. The story is quite phenomenal; take an upcoming hip hop group from New Jersey, add mafia figures a hip hop label that nurtured some of histories finest artists and watch as The Sugarhill Gang introduces the world to hip hop… We rate Roger Paradiso's – I Want My Name Back a massive 4.5/5. You can catch the official screening of I Want My Name Back tonight in Melbourne at the Brown Class Cinema, and in a few weeks in Sydney." -allaussiehiphop.com, Melbourne, Australia
"The Sugarhill Gang is a legend… Roger Paradiso's I Want My Name Back digs through all the dirt and absurd plot twists in order to tell the story behind the hit song 'Rapper's Delight.' Simultaneously, Paradiso shows how the real Sugarhill Gang goes to battle in order to regain their legacy and the right to prefer using their own names. It says something about the tenacity of these gentlemen that despite all the obstacles they won't stop creating music. And of course, in the end credits of the film we will hear what everyone was waiting for, performed by the original artists!" -Rokumentti.com, Joensuu, Finland
"The documentary "I Want My Name Back" directed and co-produced by Roger Paradiso unveils how a faux version of the Sugarhill Gang allegedly co-opted the song, the royalties and their legacy. As a result, the real Sugarhill Gang (now going by the name Rapper's Delight) was forced to work menial jobs while embroiled in an over 20-year legal battle with their former boss." -Wall Street Journal
"A nightmarish tale of manipulation, intellectual property fraud and old-fashioned show business chicanery, I Want My Name Back details the heartbreaking story of the original Sugarhill Gang. "  "(I Want My Name Back) is a document of exploitation unlike any other in popular music history." -Jeff Halpin, Filmmaker
"Seven Slamdance Films We're Looking Forward To… I Want My Name Back… a story that is in its way every bit as classic Americana as Stan Lee's… a story of race, identity, groundbreaking creativity and corporate appropriation and exploitation…" -Michael Dunaway, Paste Magazine, Park City, Utah
"Part cautionary tale, part inspirational story, I Want My Name Back, proves that talent and creativity can end up meaning very little in a business that works to sell (more than create) music, but those who create music out of their love of the art may end up being truly richer in the end." -Allison Loring, Slamdance 2012 Review for Film School Rejects
"I Want My Name Back is a story worthy of being a prerequisite to Music Industry 101…" -Will Loiseau, rappersdelite.com
"In the new film, I Want My Name Back, director Roger Paradiso brings former Sugarhill members Master Gee's and Wonder Mike's struggle to light by documenting their 30-year battle against the record industry that stole the rights to their music, their names…. And obstructed their proper placement in music history." -Calvin Stovall, BET.com
"The story of hip-hop pioneers the Sugar Hill Gang has a whole lotta (hip-hop) hippity hop. It is one that goes well beyond the clichéd musician's woeful tale of legal troubles and going broke. Roger Paradiso has documented this engaging story in I Want My Name Back, which is premiering at the 2012 Slamdance Film Festival." -Salt Lake City Weekly City
"This is a shocking and compelling documentary with something very important to say.  The commercial exploitation of the artist is nothing new in this world and, unfortunately, it continues to this day. "I Want My Name Back" provides clear and painful evidence."-Steven Gorelick, NJ State Film Commissioner
"Wonder Mike and Master Gee of the Sugarhill Gang invented hip-hop and all they got was this lousy legal battle. I Want My Name Back tells this largely unknown story of how the 'Rappers Delight' creators were victims of identity theft, losing their legacy and music money to their label's shifty son. But it's not all doom and gloom as the pair bang bangs the boogie to the boogie, up jumps the boogie to the bang boogie and fights to get just desserts." -Toby Fehily, The Thousands, Melbourne City Guide
Story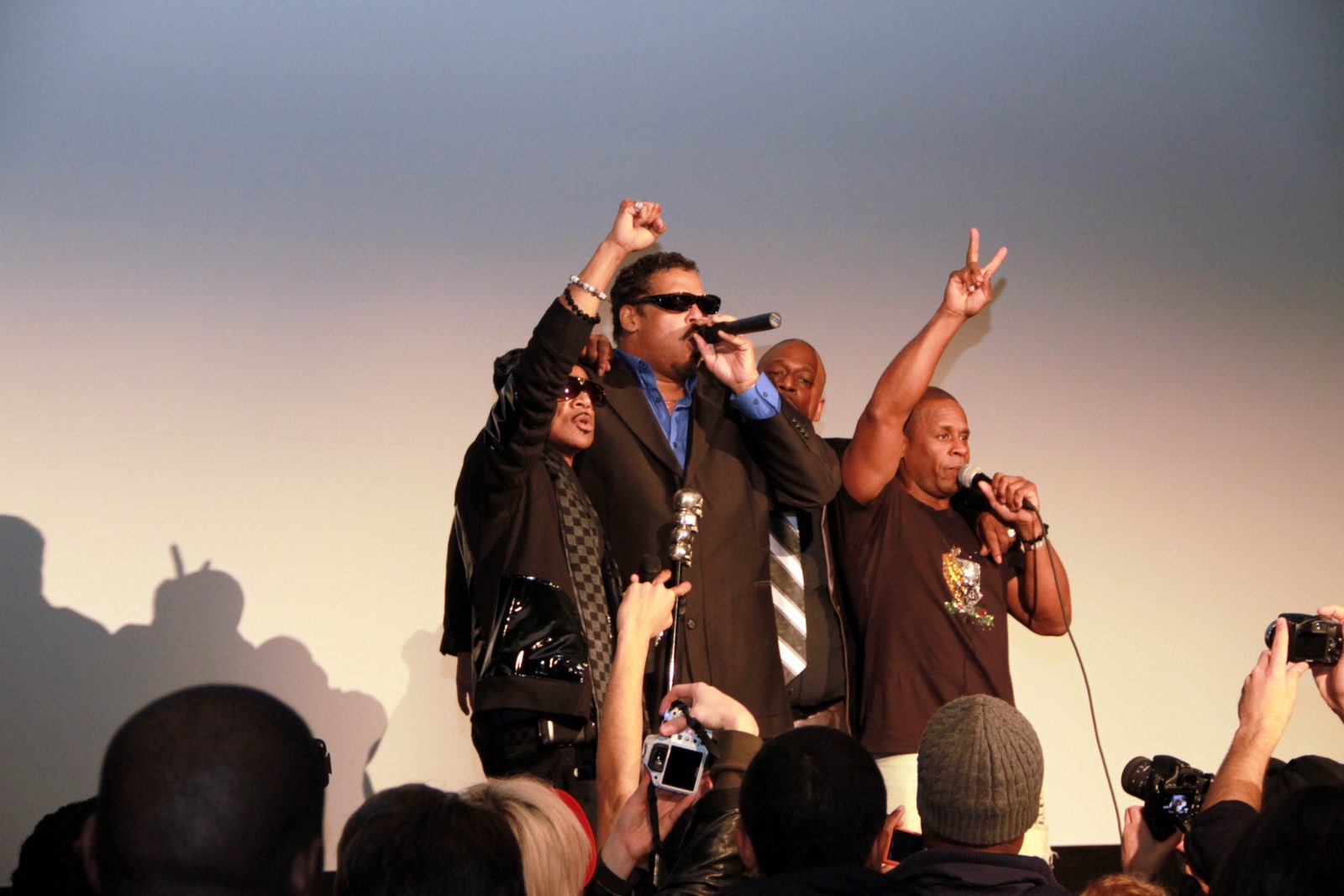 When I first met Wonder Mike and Master Gee I thought I would listen to the usual story of a band breaking up.  You know, the stuff you see on TV like the sex and drugs ruining the rock n roll or something like that.   As I started listening to their story, I heard something a little different.  I heard they would write songs and have other people put their names on them sometimes giving them credit for writing their own songs and sometimes not.   I heard that they sold millions of records, had three platinum albums and they were broke.  And of course, they were in court fighting over all this larceny. This was a sad story, but unfortunately many other groups and performers could tell the same story.  But then I heard them say they also had their names taken away.  That got my attention. How did that happen?   By an illegal trademark, which basically stated that, they never existed.  Wow.   Now there's a story.
At the time I met them in 2008 they were on an almost thirty-year journey in the music business. I asked them what they wanted.  They said they wanted to get their names back. They wanted to set the record straight.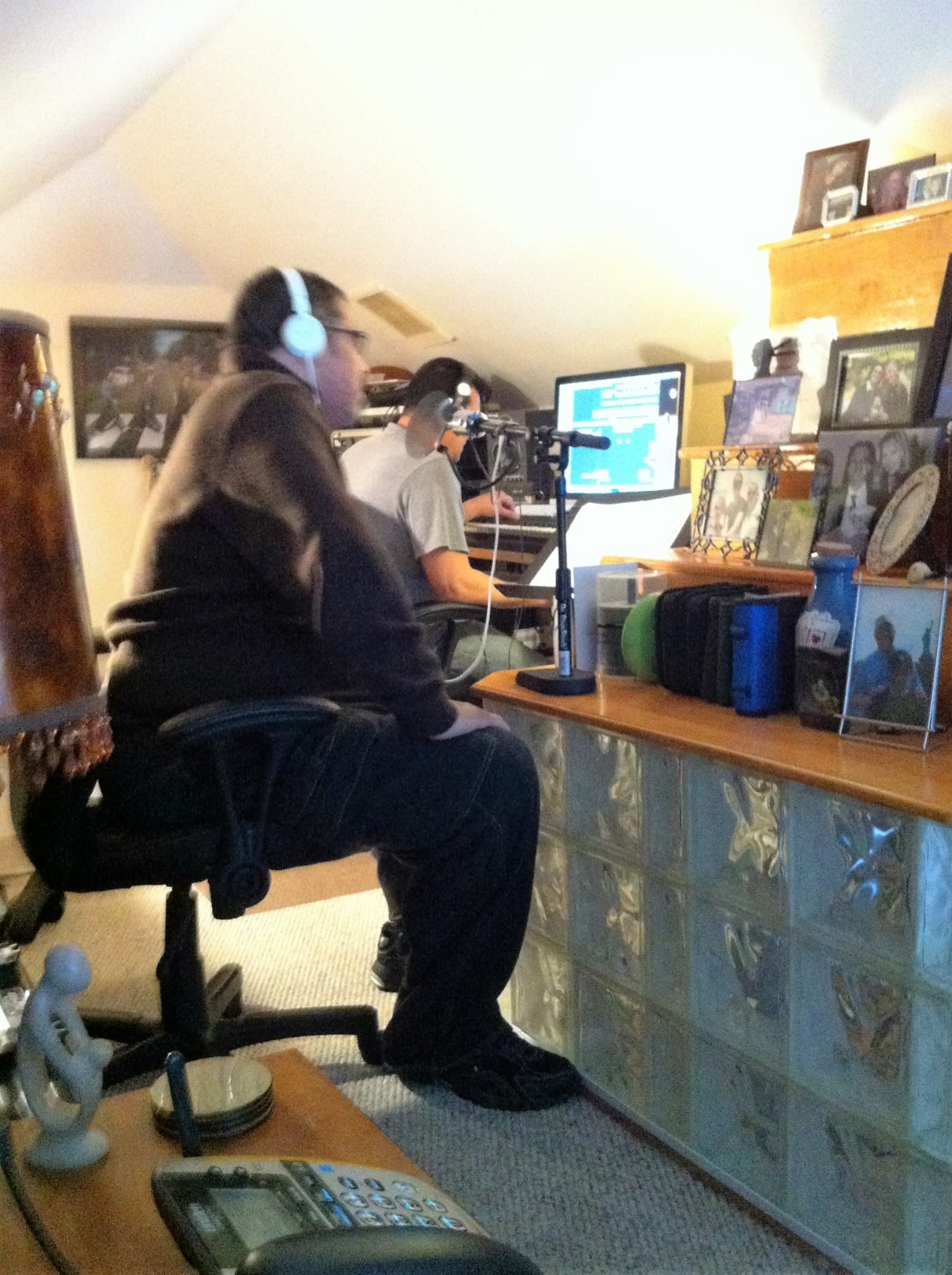 I chose 2009 as the year to set my story.  That was the 30th Anniversary of the biggest selling single in Hip Hop History – RAPPER'S DELIGHT.The song was recorded on August … 1979 and released on September… 1979.  It was the song that is generally credited with putting Hip Hop on the world map and showing the Music Industry that a new musical style was evolving and there was money to be made.
Since they wrote their raps and performed that song, Wonder Mike and Master Gee were hoping that they could capitalize on the thirtieth anniversary year to not only make some money, but to celebrate and to get recognition long overdue for their accomplishment.  I tried to get the cooperation and the point of view of the Robinson Family owners of Sugarhill Records the label that released that momentous song, but they chose not to respond to any requests made by any of the Producers and myself.
Ed Albowitz, Mike and Gee's manager and lawyer, and I reached out to the Rock N Roll Hall of Fame who seemed receptive to having a tribute weekend celebrating their contributions to Hip Hop in that Thirtieth Anniversary year.   We also reached out to the community they grew up in which was Englewood, New Jersey.  It seemed we had a deal to perform free for the local High School near the anniversary date of that historic recording and release.
There was some touring and appearances on network and cable television during that year.   There was a European tour scheduled for the spring of 2010.   And then there were the twist and turns of the Court Cases with each twist promising redemption and each turn providing more frustration.   It would be kind to say that 2009 did not turn out the way anybody thought it would.   But a documentary is at its best when you are there to capture the magnificence in the mundane or capture as ABC's Wide World of Sports called it "The agony of defeat and the thrill of victory".   I think that's what we captured but maybe not in that order.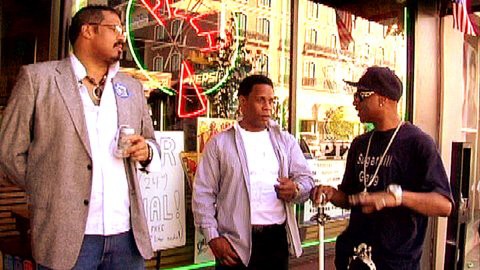 In my mind, this was always a buddy movie.   A 30-year struggle of Wonder Mike and Master Gee to get their names back.  To get their legacy told, at least by them while they were still alive and not to rely on some biographer talking to third parties.  Wonder Mike and Master Gee speak in their own words and use their best recollections to tell us what really happened as they made history and spent the rest of their lives overcoming personal demons and corruptions in the music industry.  In the end as notice came that the court date was to be May 10, 2010 there was a sense of justice soon to be served.  There was excitement and tension on that tenth day of May.   This buddy movie ends the way all buddy movies end in real life.  And I'll leave it at that.
One day as we were filming in Englewood, New Jersey right outside the empty lot that used to be Sugar Hill Records, I turned around and looked at my youthful crew which numbered two cameramen and one soundman and I took in a deep breath.   This is what filmmaking used to be in the beginning.   Fort Lee was the birthplace of American Cinema.   Some say world cinema.
And Fort Lee was just a short walk away from where we were shooting.   I felt connected to the process that day and I wondered how in the hell filmmaking had gotten so complicated.   And I thought how fitting it was for me who started out as a journalist and indie filmmaker to be coming back to this style of filmmaking.
That same day we shot an incredible scene.   In the middle of ranting about how Sugar Hill Records, right behind him, had ripped him off Wonder Mike stopped.   And then he delivered an eloquent memory of Joe Robinson and how he felt when he went to visit him on his deathbed at a local hospital.  Amazing how terrific this style of film-making is when you can capture these moments.
I also remember taking Wonder Mike, Henndog and Tony the former roadie, to a park right near the George Washington Bridge with a great, closeup of the Bridge in the background.   This bridge connected North Jersey to the Bronx.   In my own way of speaking through film, I was saying that we were all connected.   The arguments that hip hop and rap started in the Bronx and not in New Jersey suddenly seemed moot.   From that point on the bridge, maybe a mile from Sugar Hill Records, we were maybe another mile or so from the Bronx.   We are all connected now, I thought.  Yes, it probably started in the Bronx and quickly migrated to North Jersey and other points.
Rap was like rock 'n roll when it first started.   It just took off.   I think the early rappers were like the early rockers.   It was pure.   The thing I admired most about the early rappers was that without music lessons and fancy instruments, they created a new musical genre that swept around the world with a song recorded in Englewood, New Jersey called "Rapper's Delight".
It was truly a music created by a totally democratic and organic process by mostly poor people who had no access to the privileges of those in the society who had more financially and were more connected to power.   They didn't need all that.   They just needed talent and their "hood".
Production Notes
I Want My Name Back
I Want My Name Back was shot over five years starting in 2008 at Master Gee's High School reunion in Englewood, New Jersey. Wonder Mike and Master Gee had already started a series of court actions as a response to the original record company, Sugarhill Records, taking of their band name by an illegal trademark violation. Furthermore, they took their original stage names, Wonder Mike and Master Gee, and were parading fake bands around the world. Guy O'Brien (Master Gee) and Michael Wright (Wonder Mike) were victims of identity theft, trademark, and copyright violations. They were constantly blocked from performing as they couldn't use their band name and stage names. They also had various copyright infringements on their songs as employees of Sugarhill Records had their names put on songs that only Guy and Mike wrote.
To shoot this film we went back to where it all began in the late seventies and that was Englewood, New Jersey just a few miles from the George Washington Bridge which connects New Jersey to New York specifically the Bronx acknowledged by many as the birthplace of modern Hip Hop.
We shot in front of the legendary Sugarhill Records, now a burned down shell due to a fire in 2002. This was the birthplace of commercial Hip Hop from the legendary Sugarhill Gang and their hits like Rappers Delight, Apache, and 8th Wonder. It was also the home to Grandmaster Flash and the Furious Five who recorded the number one song according to Rolling Stone called "The Message".
We went back to the Robinson Families mansion in Englewood where we recreated the entire weekend of discovery and creation that spawned the legendary song, "Rapper's Delight". We shot in Sugar Hill, Harlem and at the park in by the George Washington Bridge. We were not allowed in the Courthouse when the judge made his decision.
I Want My Name Back
Movie • 1 hr 30 min • Documentary, Drama, Musical, Crime, Music, History, Biography 
Completed Dec 2013
Whatever happened to the Sugarhill Gang? This is a thirty-year story of the struggles of Wonder Mike and Master Gee, the commercial pioneers of Hip Hop. It is a battle to get their names back from illegal trademarks and to reclaim their legacy. In Roger Paradiso's documentary we learn of identity theft and other larcenous acts. But Michael Wright and Guy O'Brien keep fighting against all odds to get their names back and to continue to perform. It's an unusual and powerful story told in a hard and straight forward style by Paradiso.
Roger Paradiso's, I WANT MY NAME BACK is the story they don't want you to see. It is a story about Master Gee and Wonder Mike who are the founding members of the Original Sugarhill Gang and writer/performers of hits like RAPPER'S DELIGHT and APACHE pioneering songs heard around the world to this day. Without doubt, they are the pioneers of commercial Hip Hop. This is a story that will set the record straight on the early days of Hip Hop. It is a story that few people know.
Master Gee and Wonder Mike were the writers and performers of the biggest hit in Hip Hop History, RAPPER'S DELIGHT. Wonder Mike's opening rap was the first voice heard on a rap record anywhere in the world. The Sugarhill Gang was the first rap group to put out a hit record in 1979. It sold well over ten million singles around the world. No other rap single has ever sold more or had a bigger impact. It put Hip Hop on the map.
Even though these pioneers opened the door for other artists, they are now virtually forgotten by the mainstream industry they helped create. This is because of the corrupt and unethical business practices of their label, Sugar Hill Records. That label was financed by the mob and run in ruthless fashion by the Robinson Family. Michael Wright aka Wonder Mike and Guy O'Brien aka Master Gee not only had their money stolen by the label, but their names as well. They are truly victims of Identity Theft. Their label deliberately tried to rewrite Hip Hop History by stealing their names and legacy. Director Roger Paradiso's I WANT MY NAME BACK is the controversial true story of their 30-year battle to survive and get their story told.
Without any support from the Robinson's and the Record Industry, Paradiso uses several sources to tell this important story of Identity Theft, trademark and copyright infringement and a thirty-year battle to reclaim Master Gee's and Wonder Mike's legacy and rightful place in Music History. He uses a courageous and small group of fellow artists like Treach and Vinnie from Naughty by Nature, Grandmaster Caz and Melle Mel who step up and tell it like it is. Jay Berger, the lawyer from Artists Rights Foundation, speaks about the court battles over trademark and copyright issues. Steven Daley, a journalist from Vanity Fair, speaks about his Vanity Fair article and his knowledge of corruption at Sugarhill Records. And Hip-Hop Historian Ralph McDaniel speaks about the significance of Rapper's Delight and how it influenced generations of Hip Hop artists.
There are also tremendous scenes depicting the formation of the group and the creation of the song Rapper's Delight never before heard. And it come straight from the original writers and performers Master Gee and Wonder Mike. They were the victims of a corrupt and shameless con that stole millions of dollars from them, stole their publishing rights and took their names off recordings that they wrote and performed. They even brazenly trademarked their band name and their individual names by providing false documents. This was a deliberate attempt to cleanse their legacy as pioneers in the beginning days of Hip Hop. Even the Rock and Roll Hall of Fame was victimized by this con job. They gave credence to a fake band and when it was exposed they were intimidated from correcting the wrong by pressure from the two members of the Robinson family currently running the label, Joey Jr. and Leland Robinson. In fact, Joey Jr. has for the last twenty years called himself Master Gee and performed as the real artist perpetrating a fraud on the public.
Now with the release of this explosive documentary by Director Roger Paradiso, the truth is out, and the world will know the real uncensored story while the original artists are still alive to testify. It is a cautionary tale that celebrates the fight of two artists who battled to get their names back. But in a shocking settlement there is a bittersweet ending to their legacy.
Featuring Guy O'Brien aka Master Gee, Michael Wright aka Wonder Mike; Henry Williams aka Henndog;
Tracey Temple aka DJ Dynasty; Rob Temple aka Da Noize; Tony Williams, Grandmaster Caz, Melle Mel;
Treach; Vinny; Jay Berger and many others.