Tony N' Tina's Wedding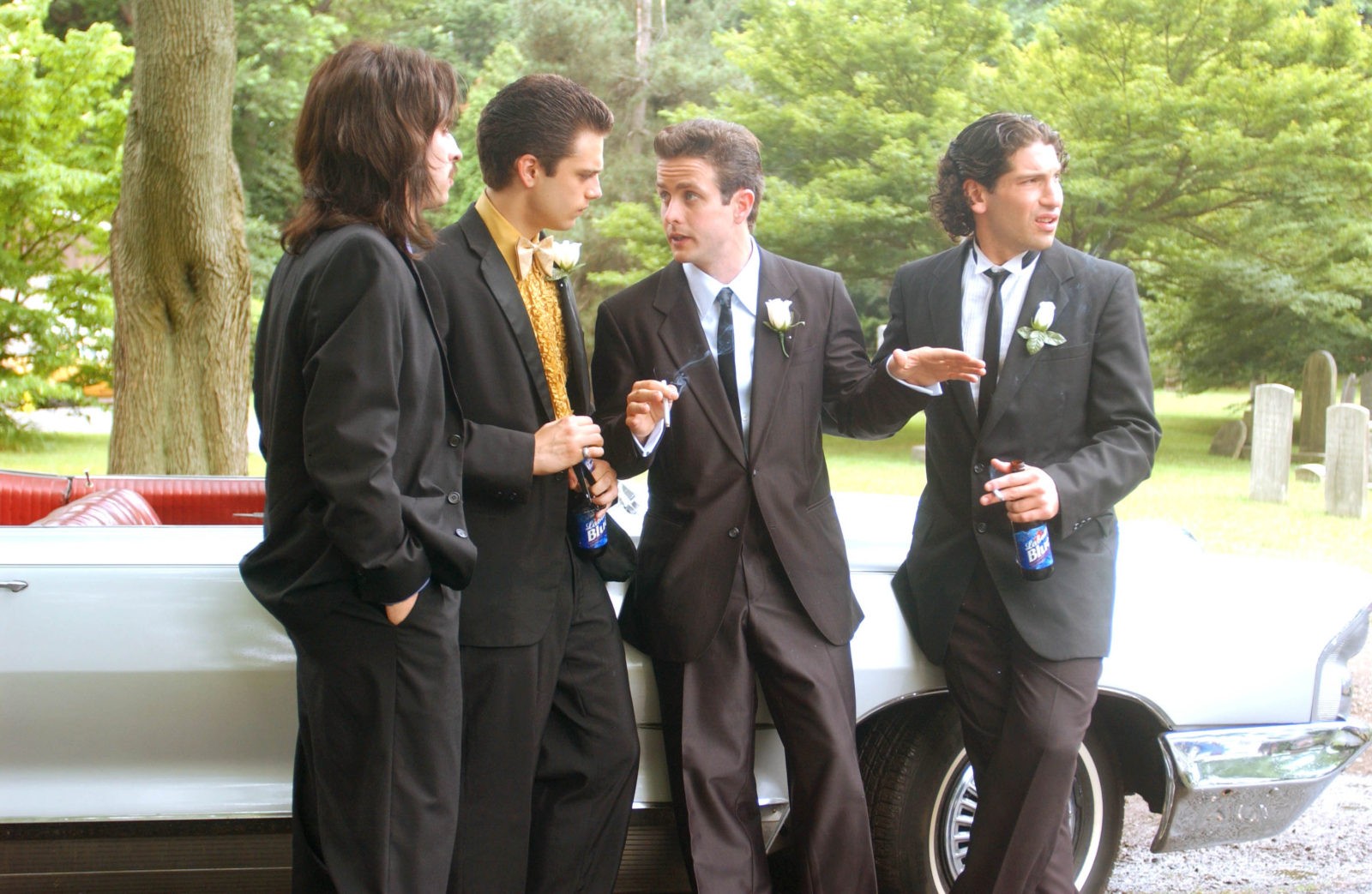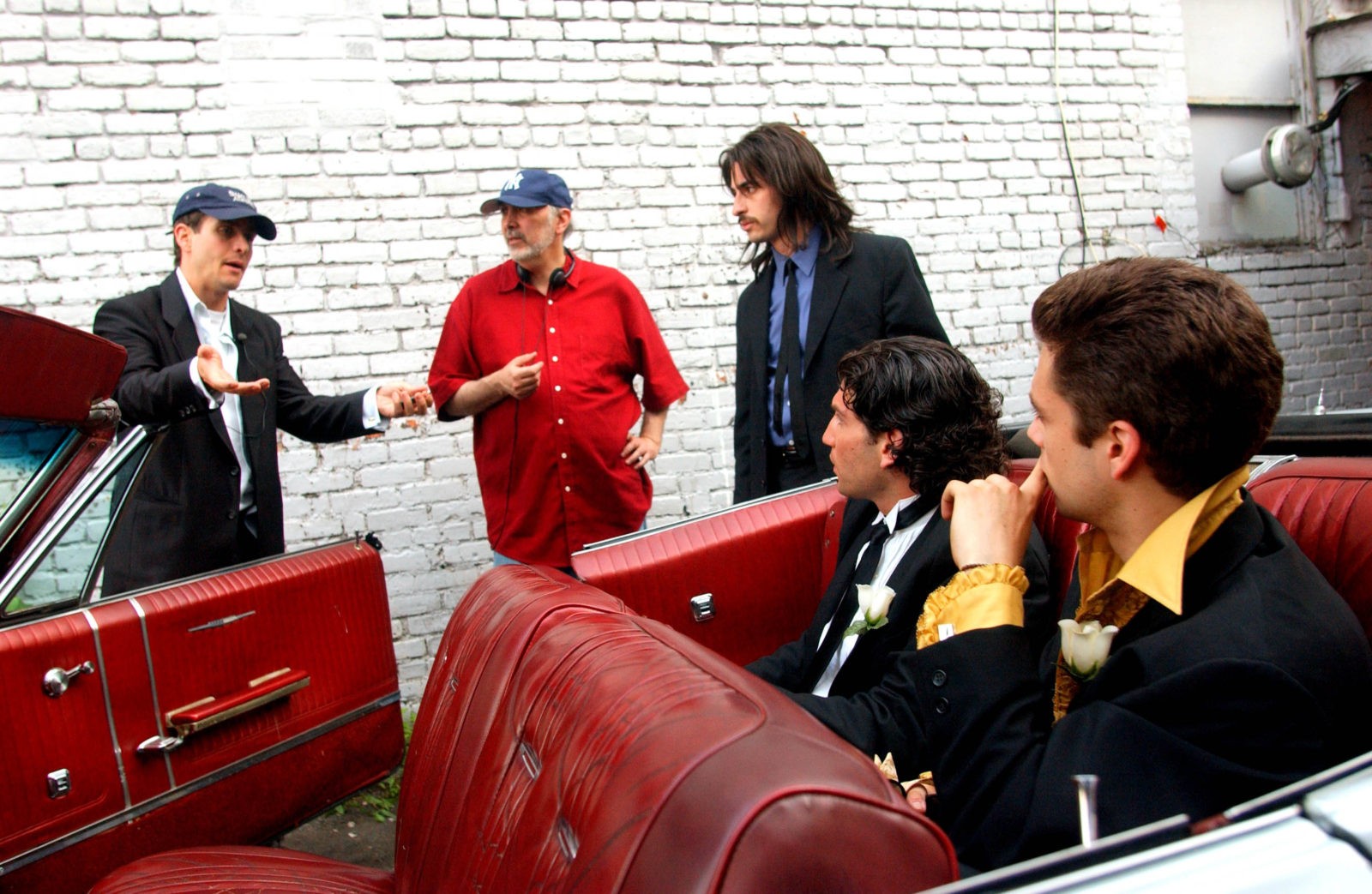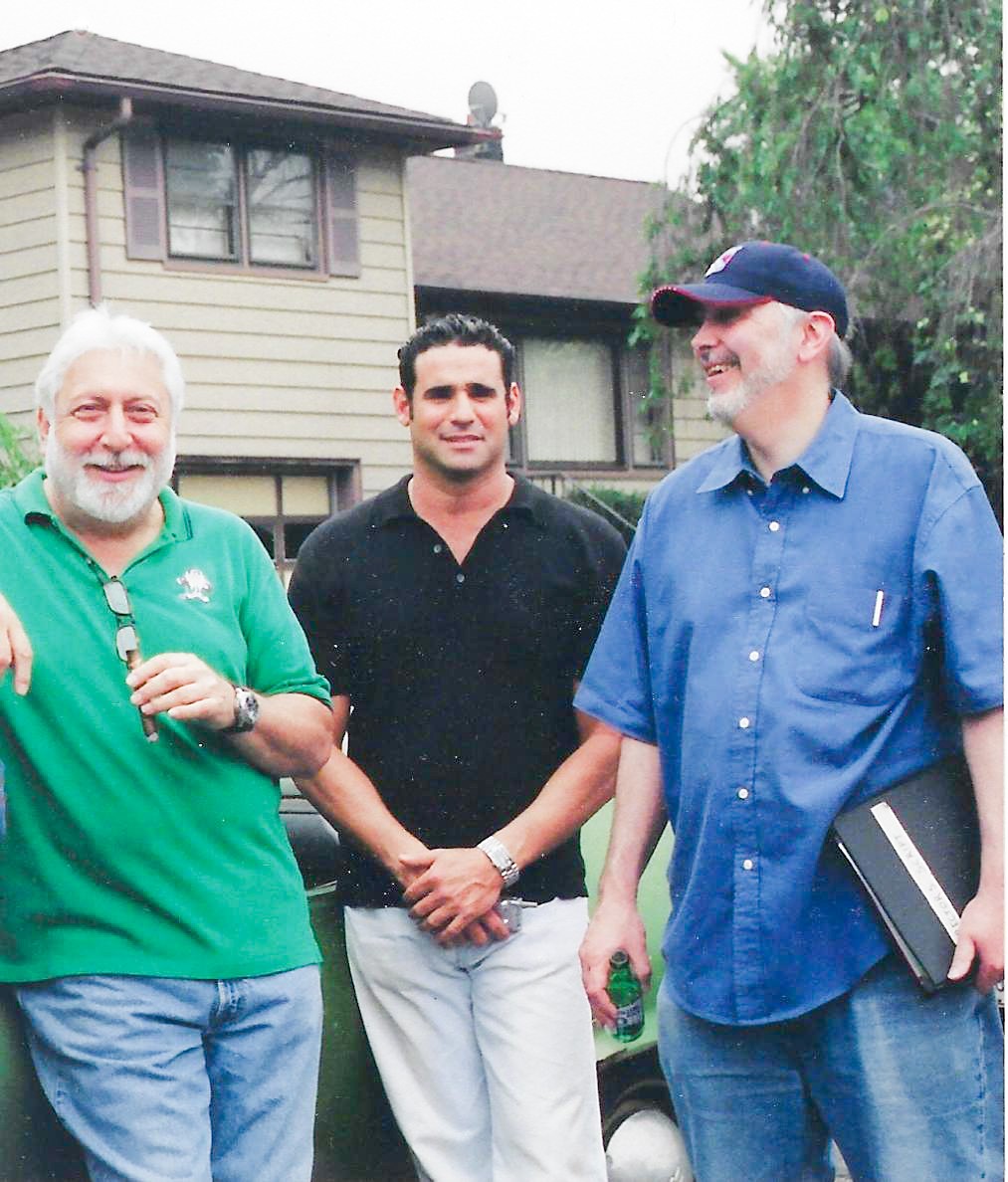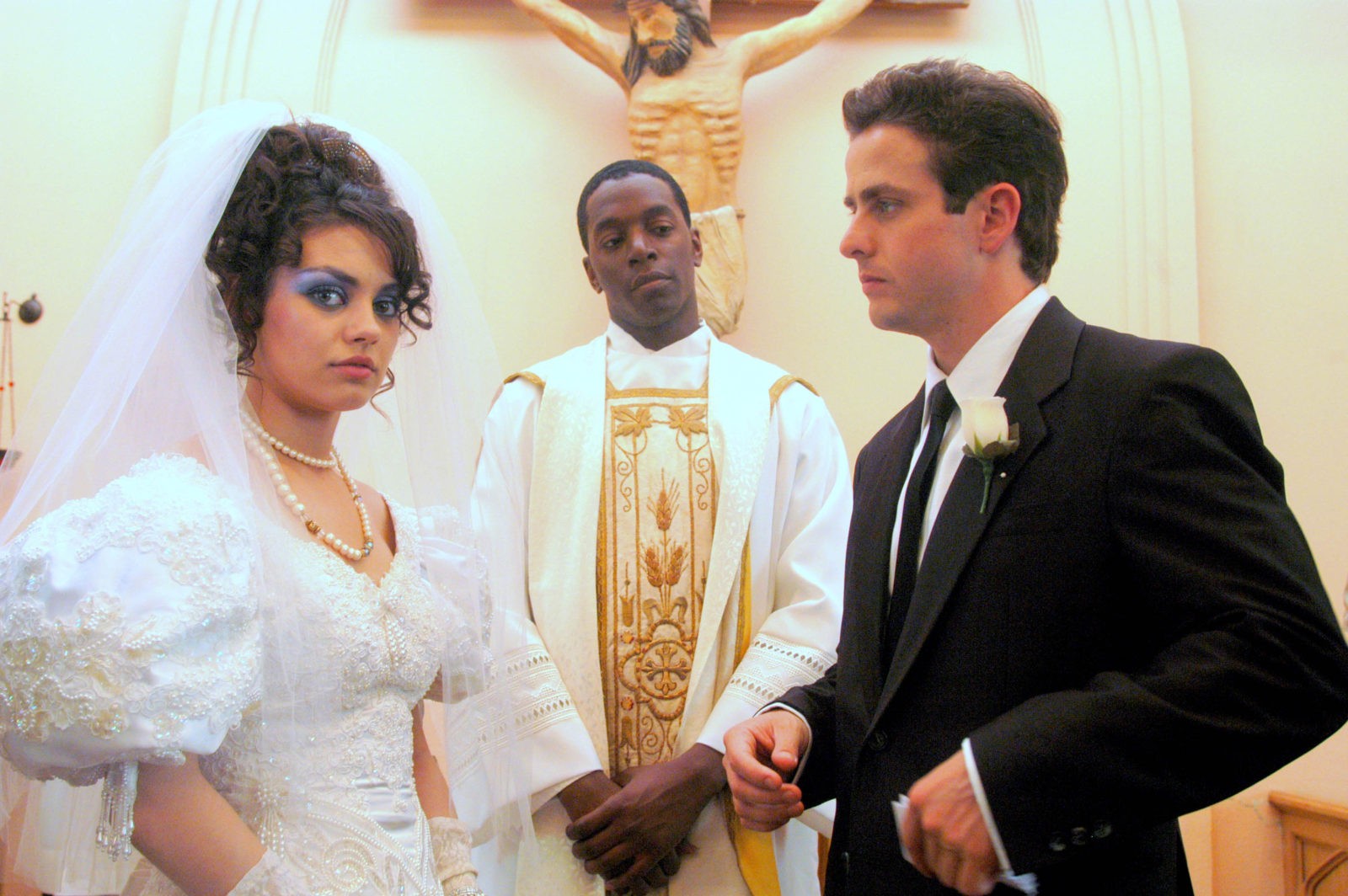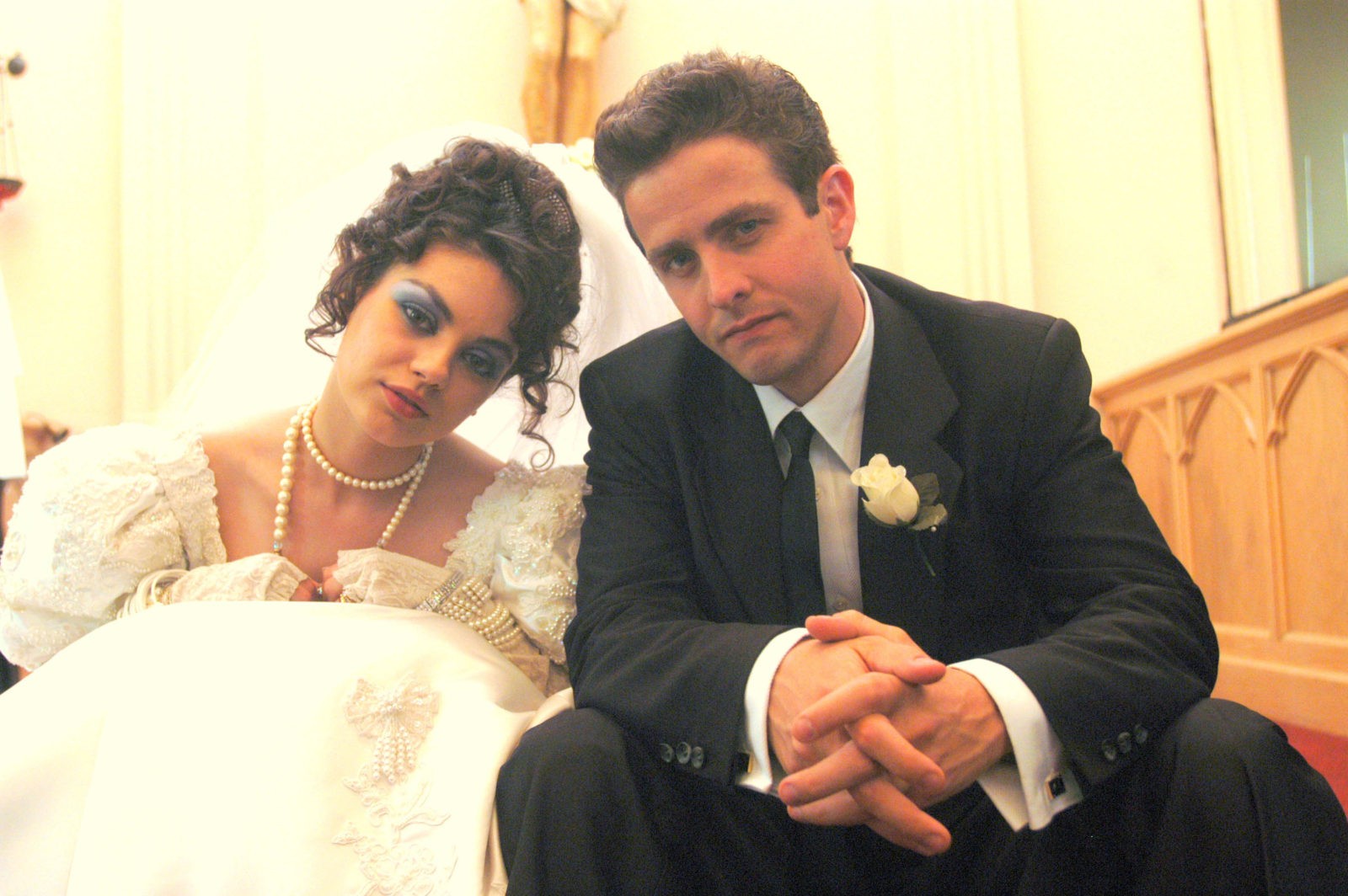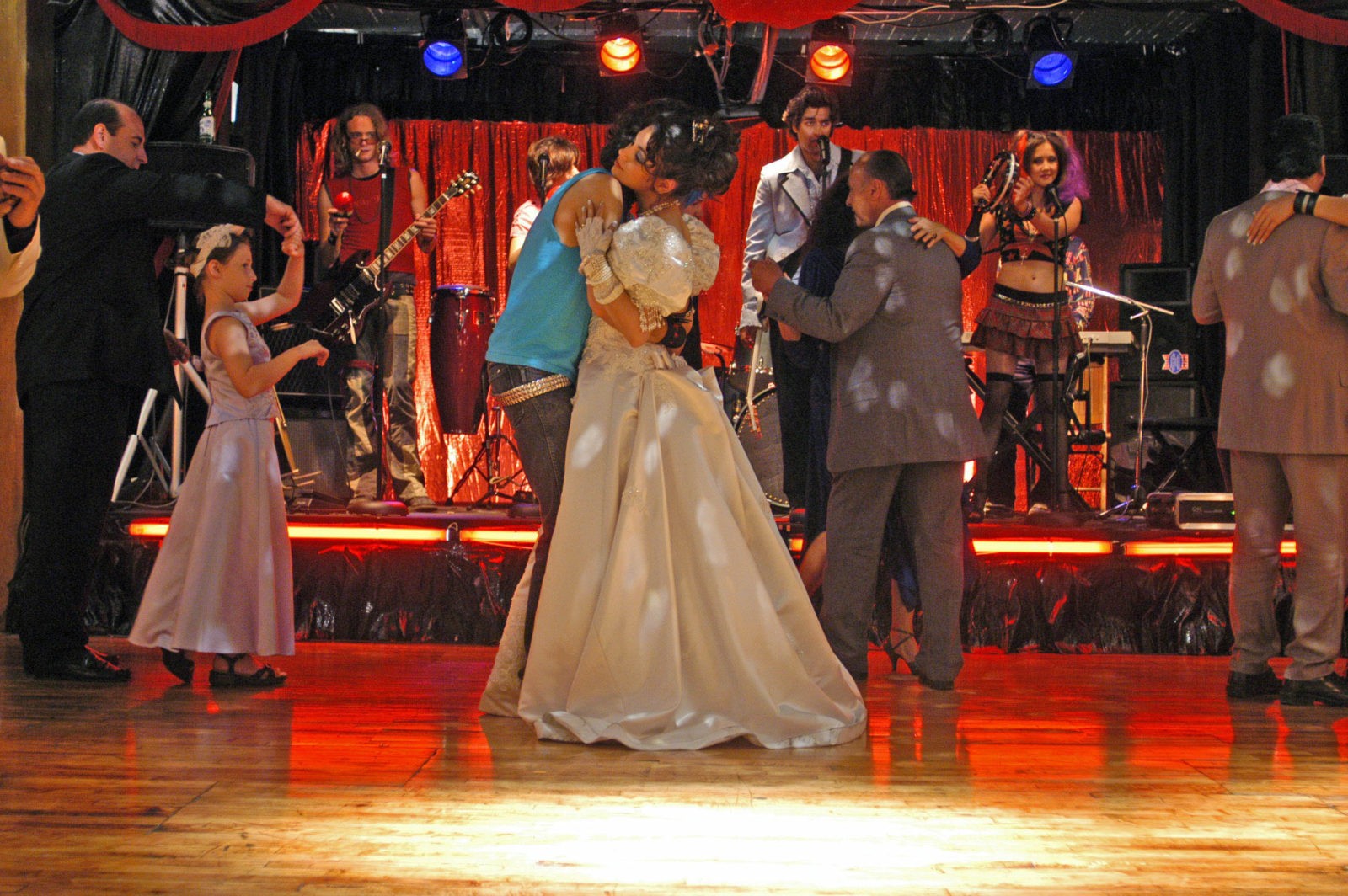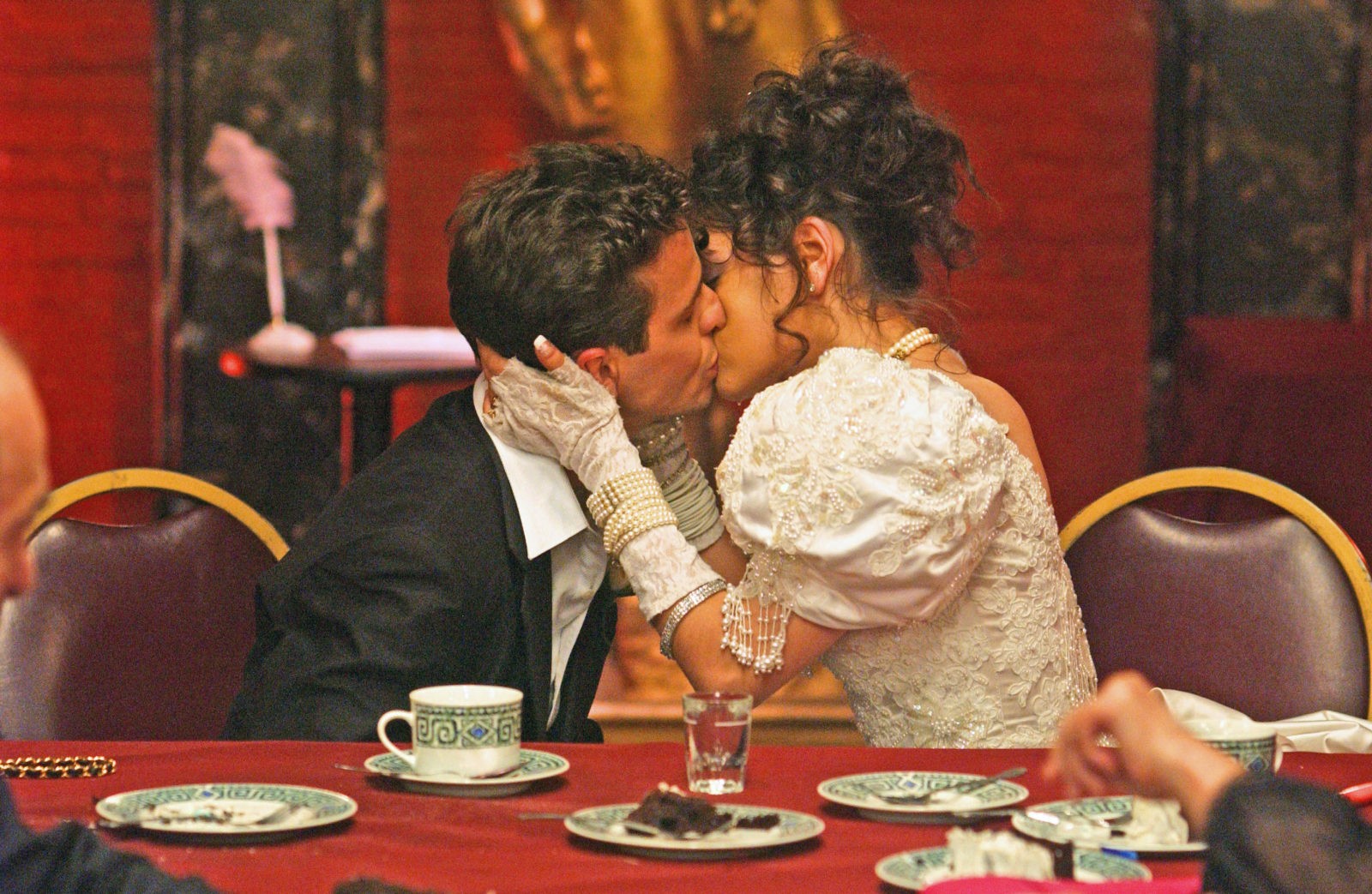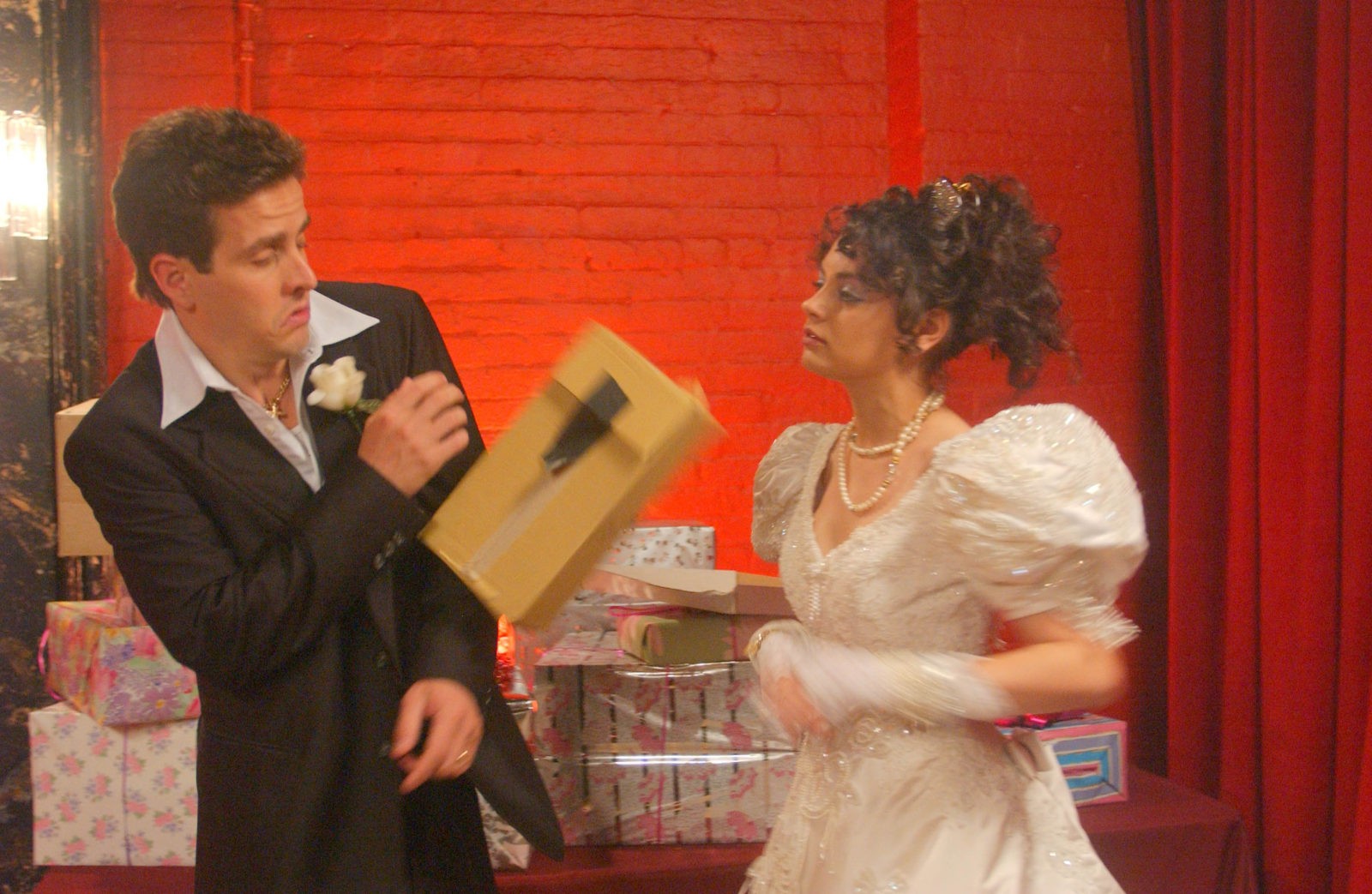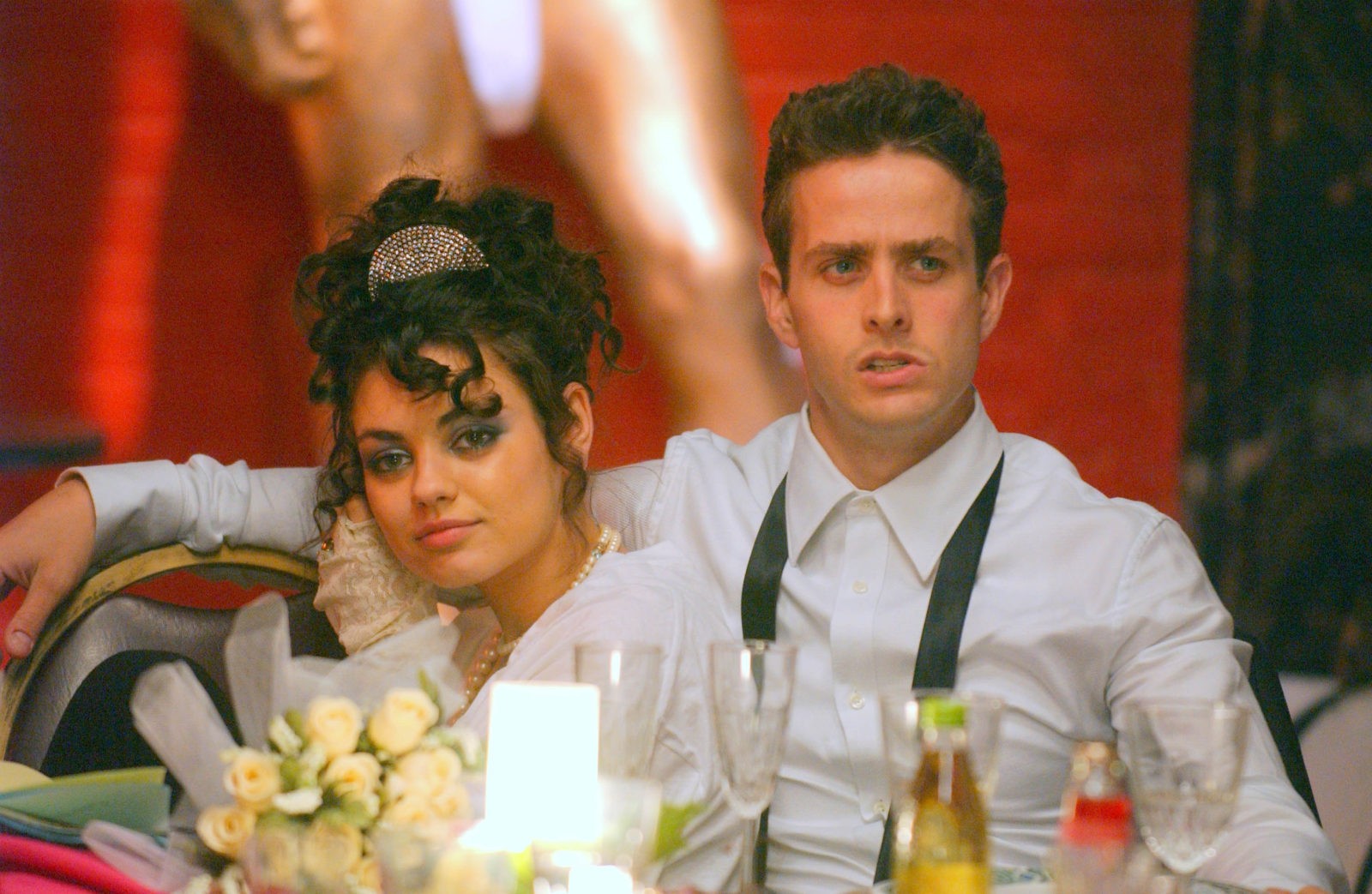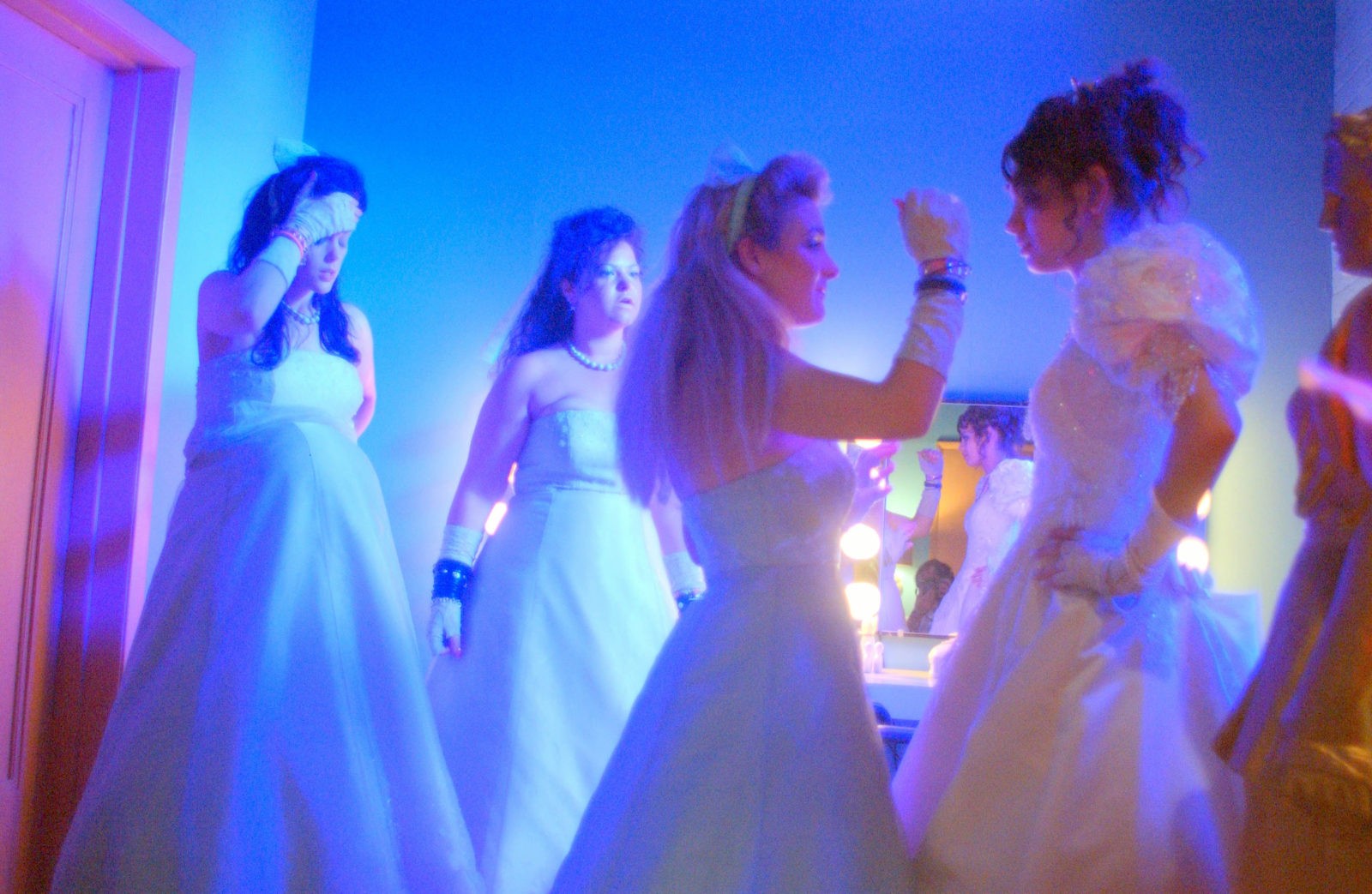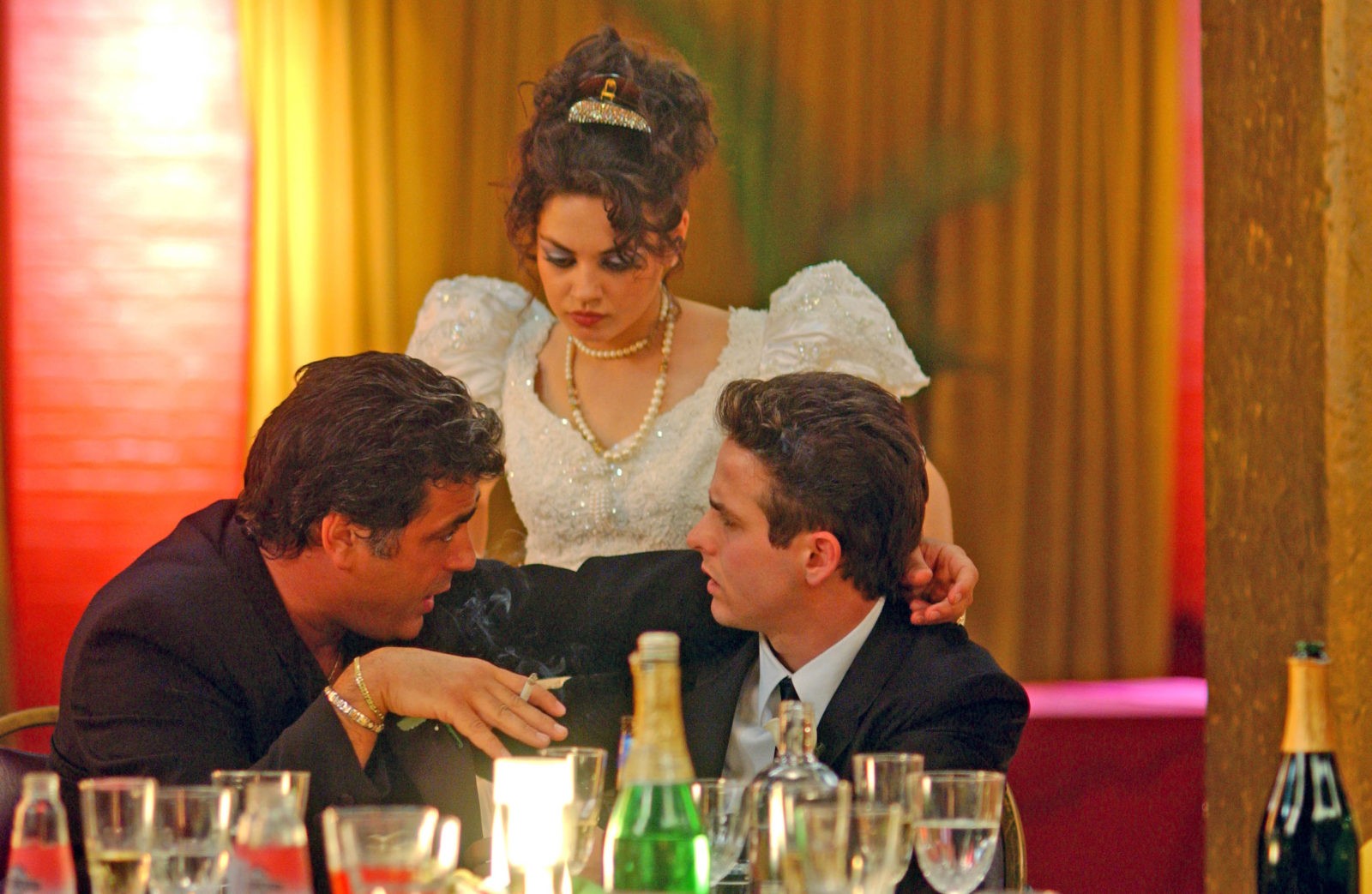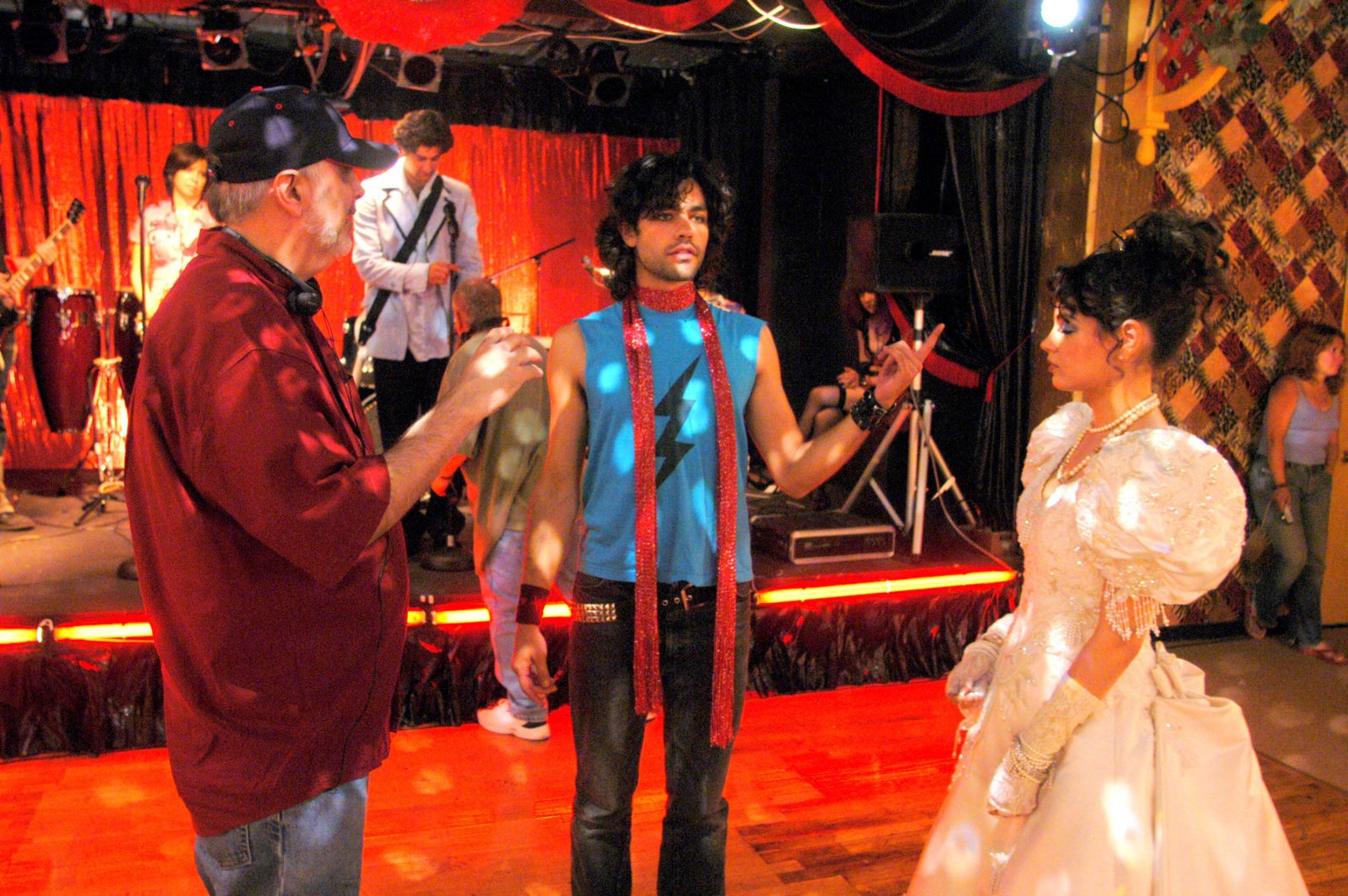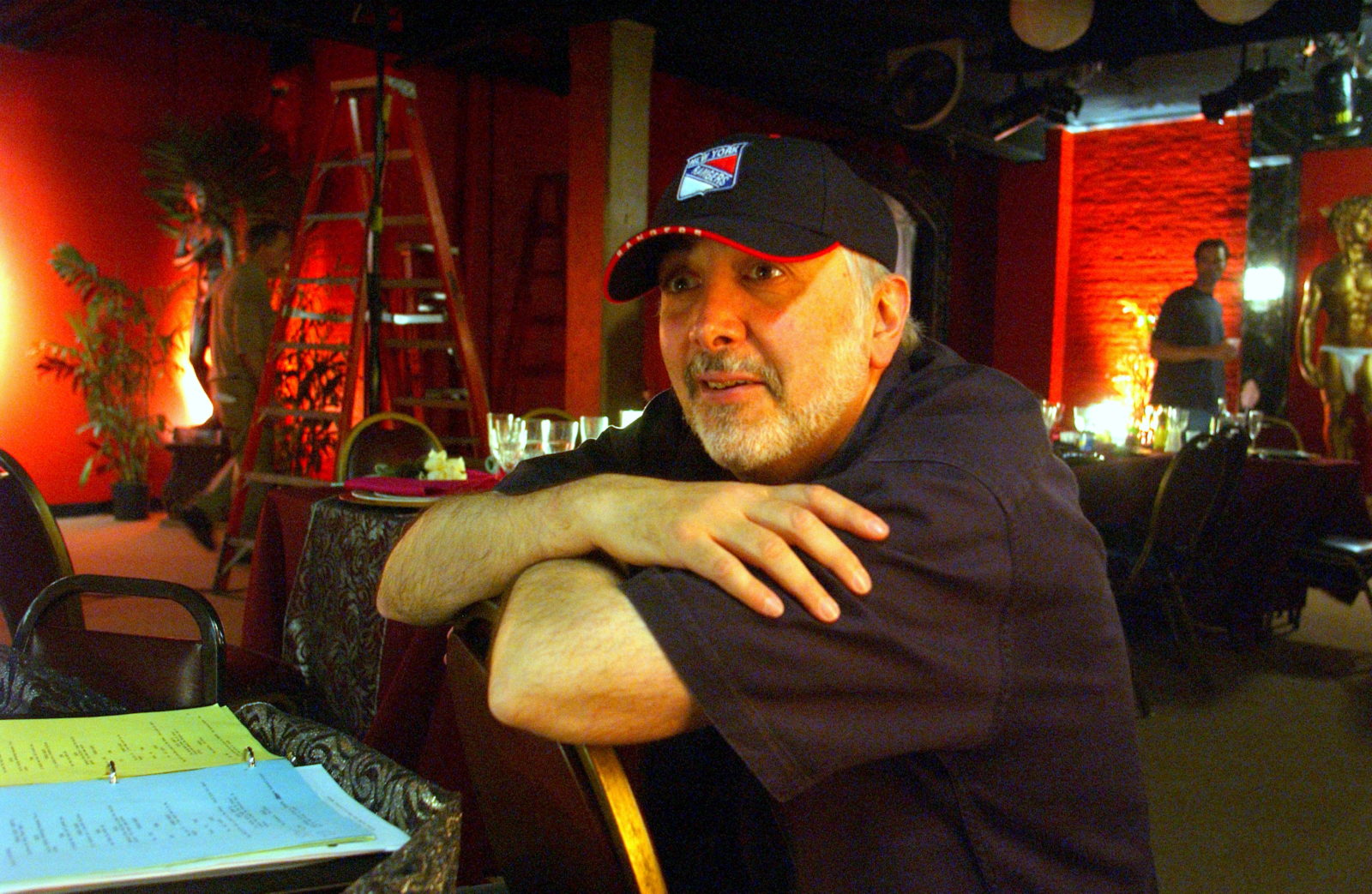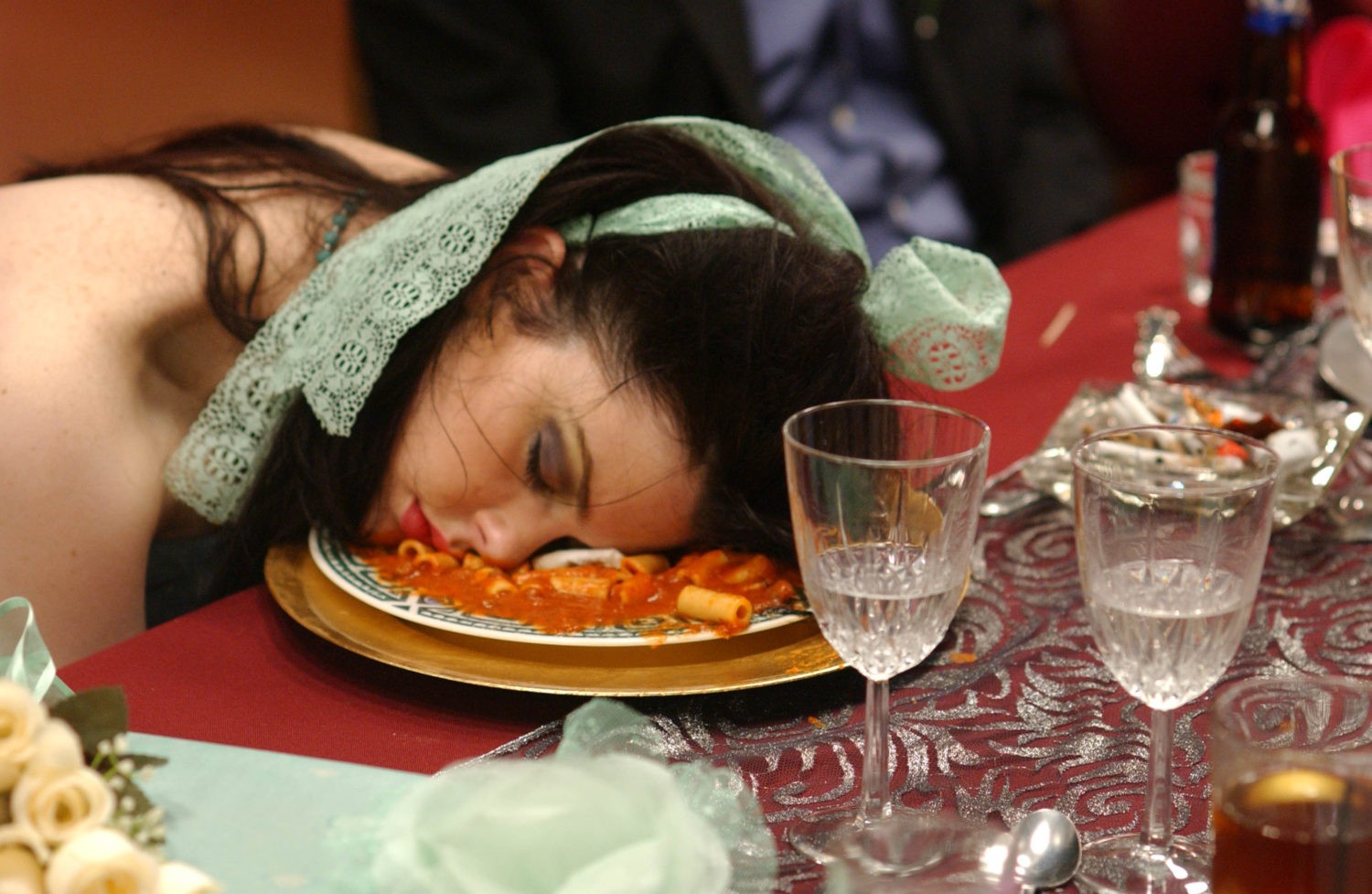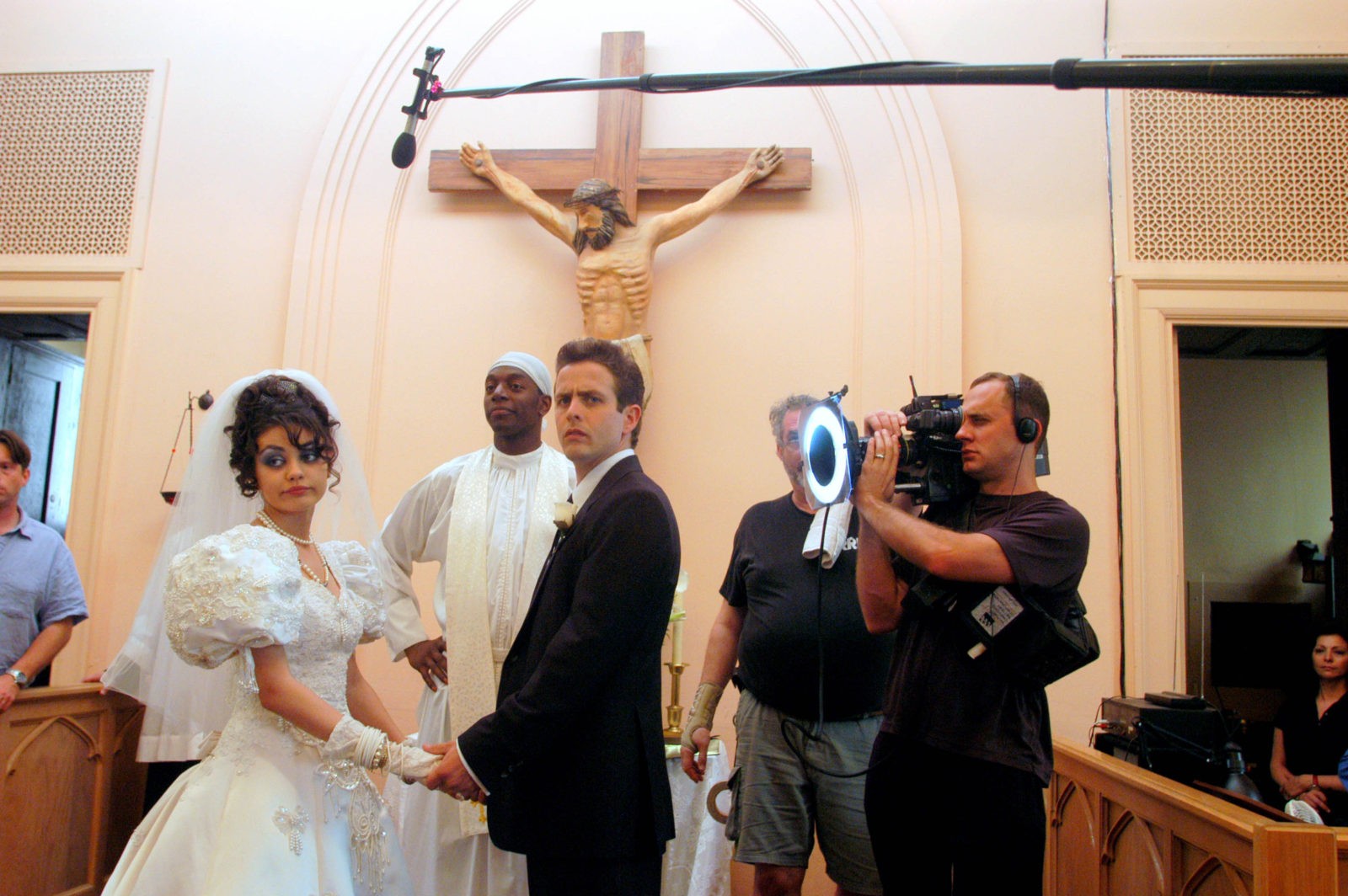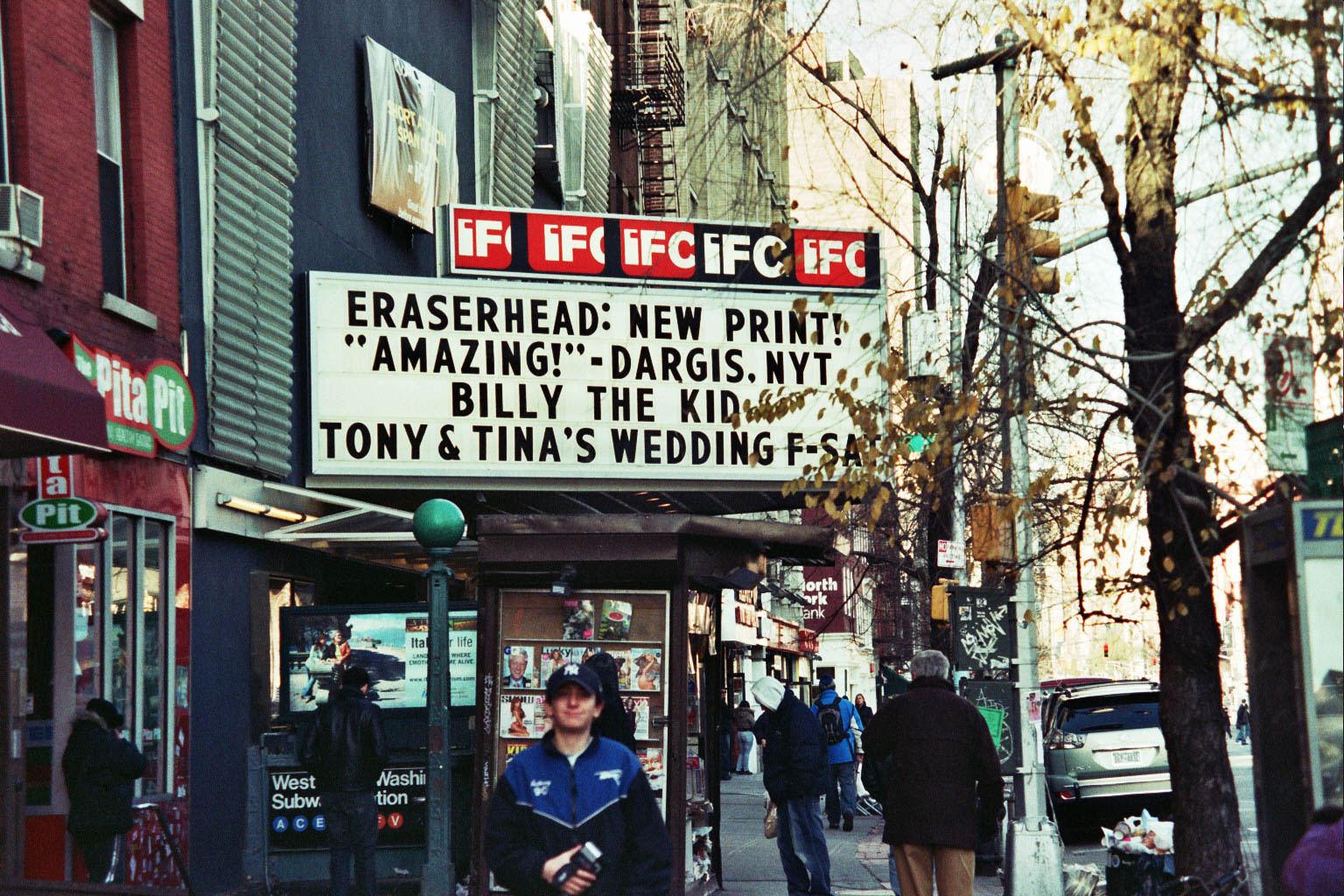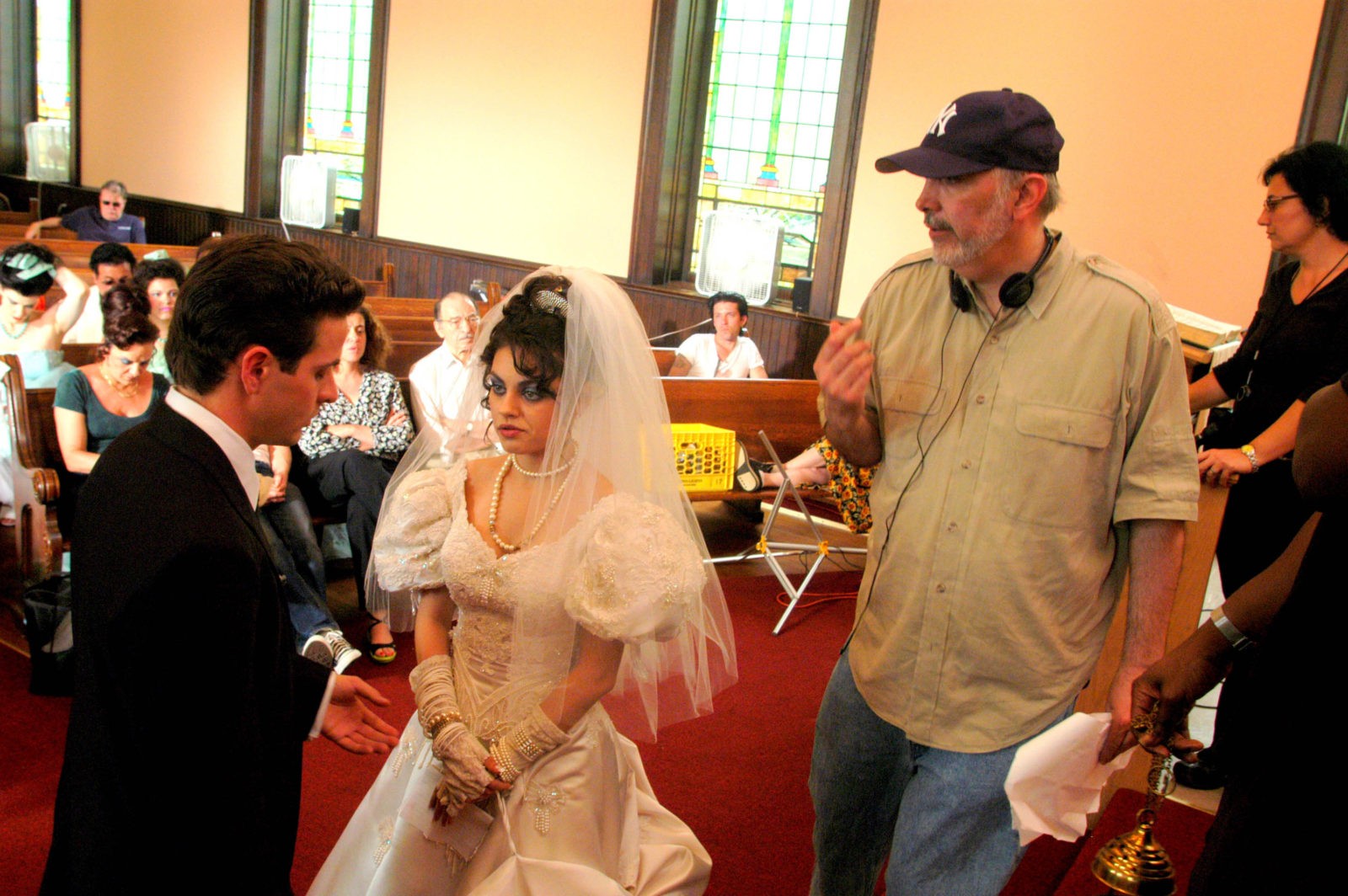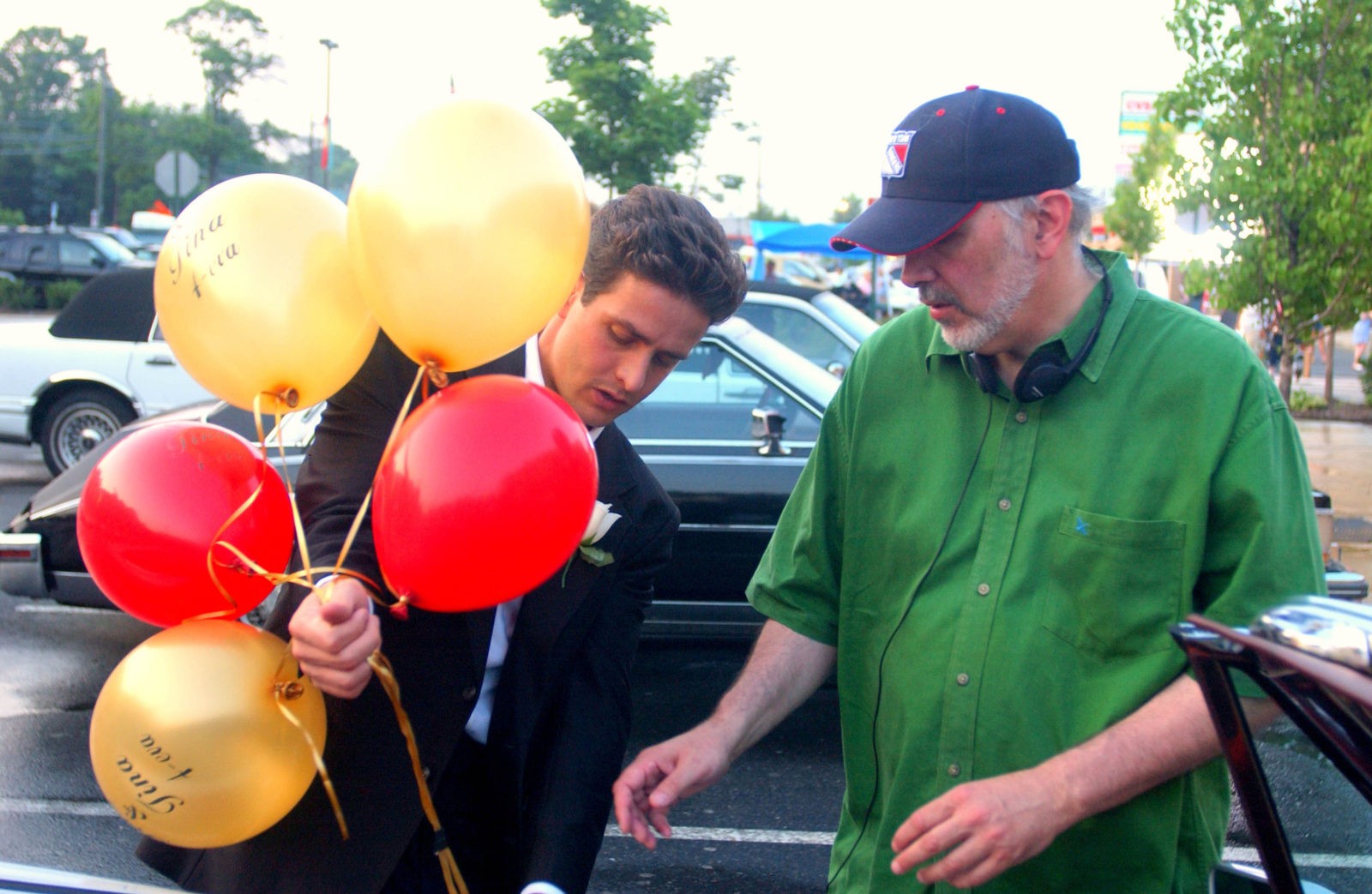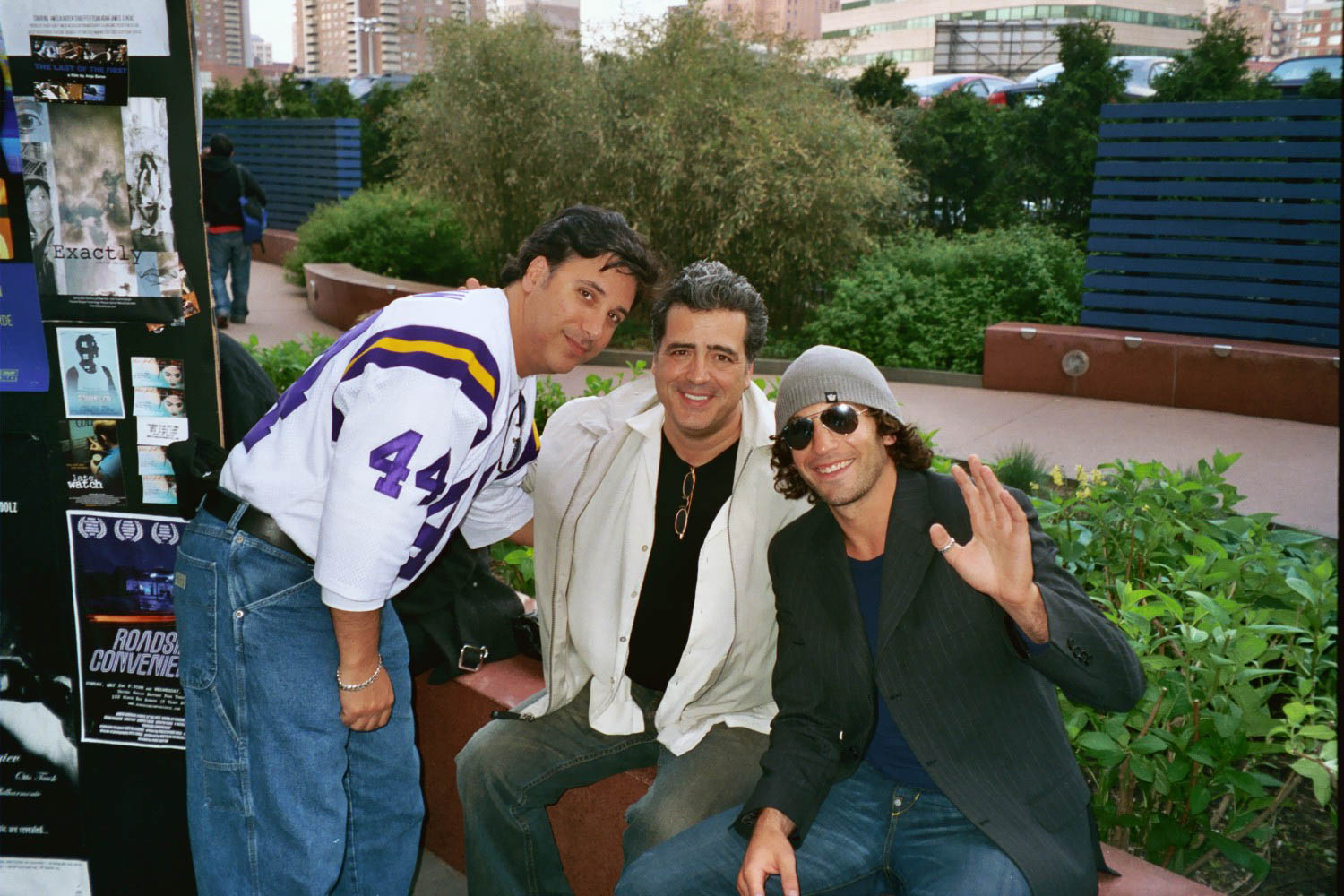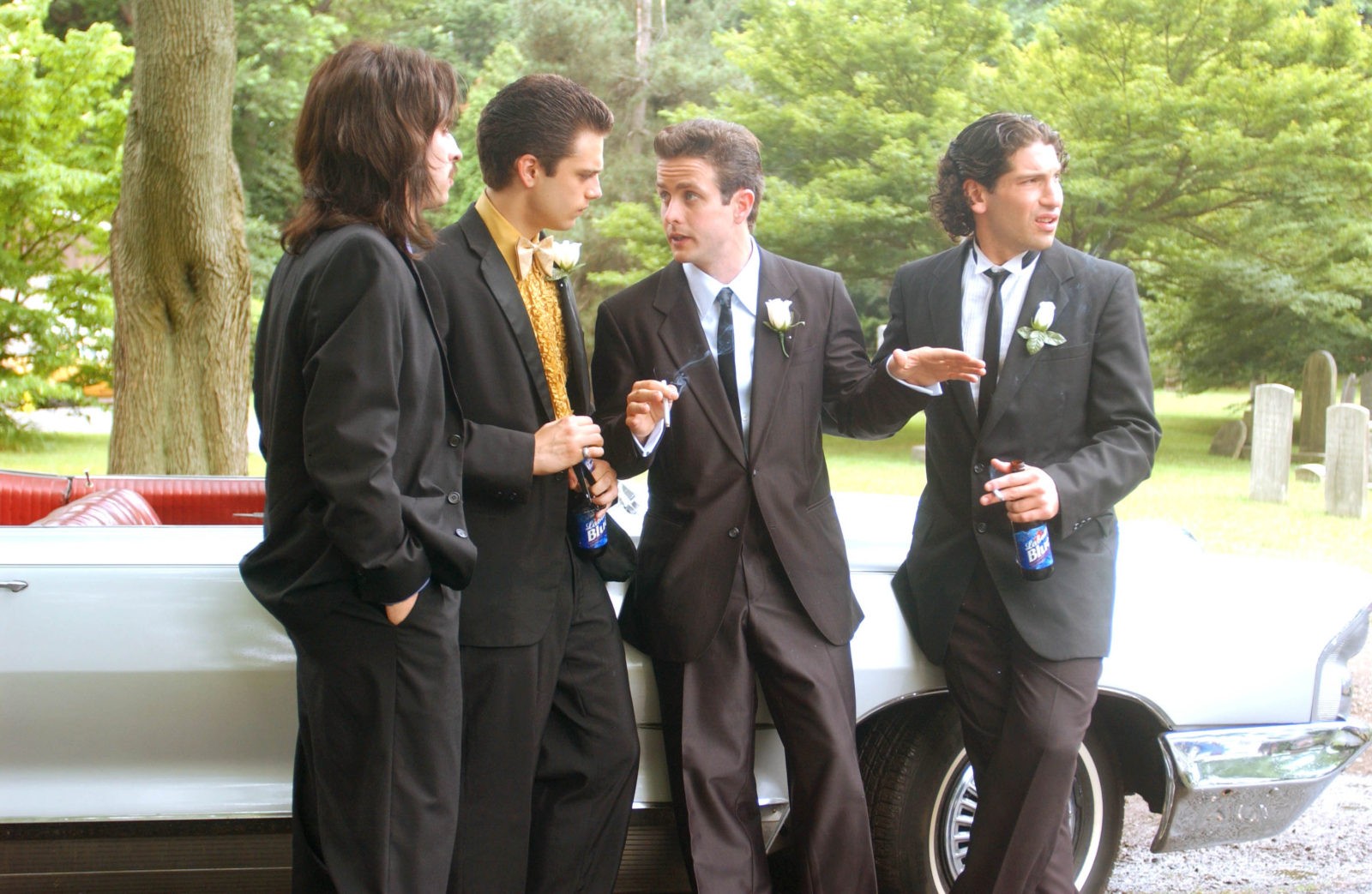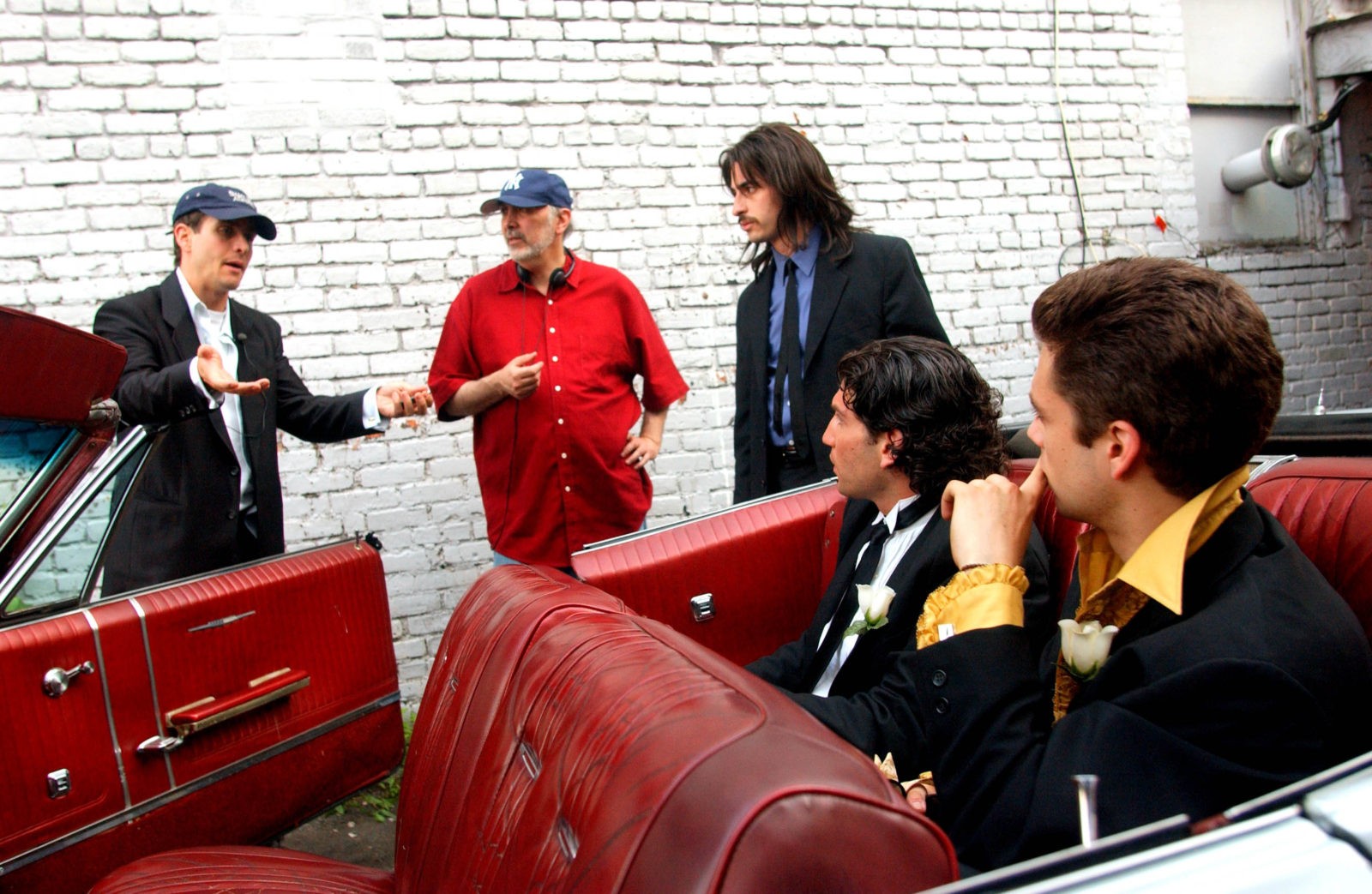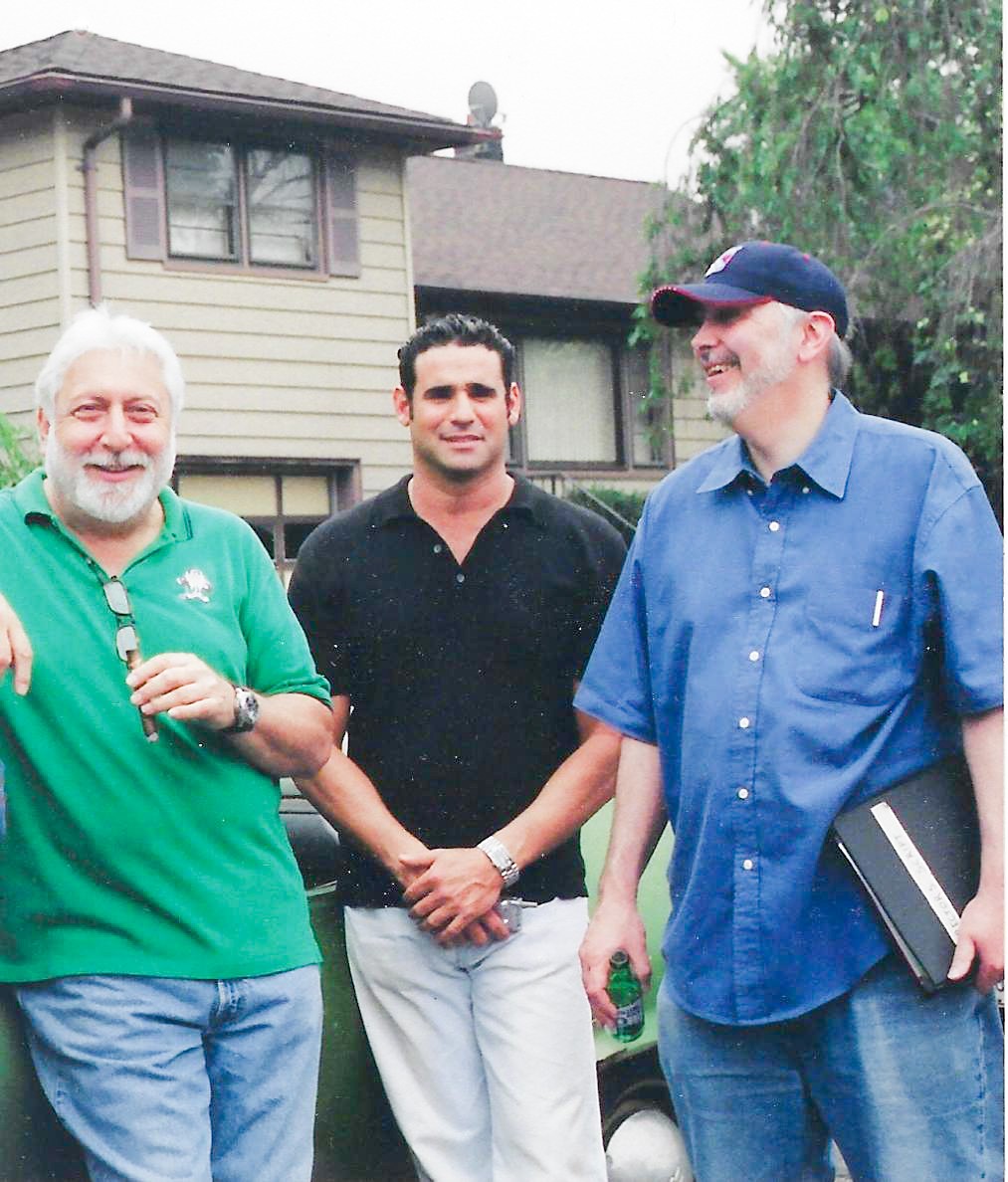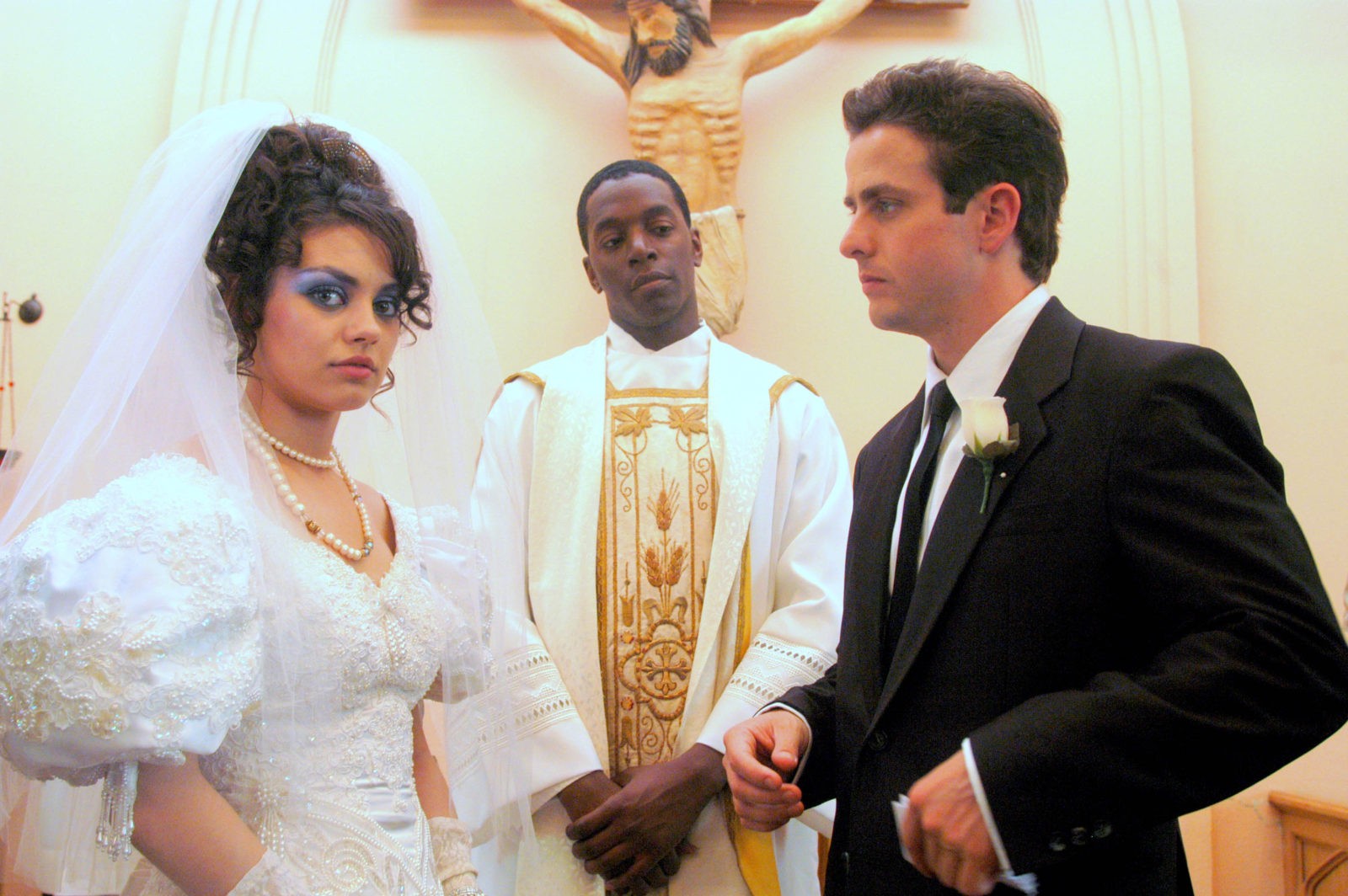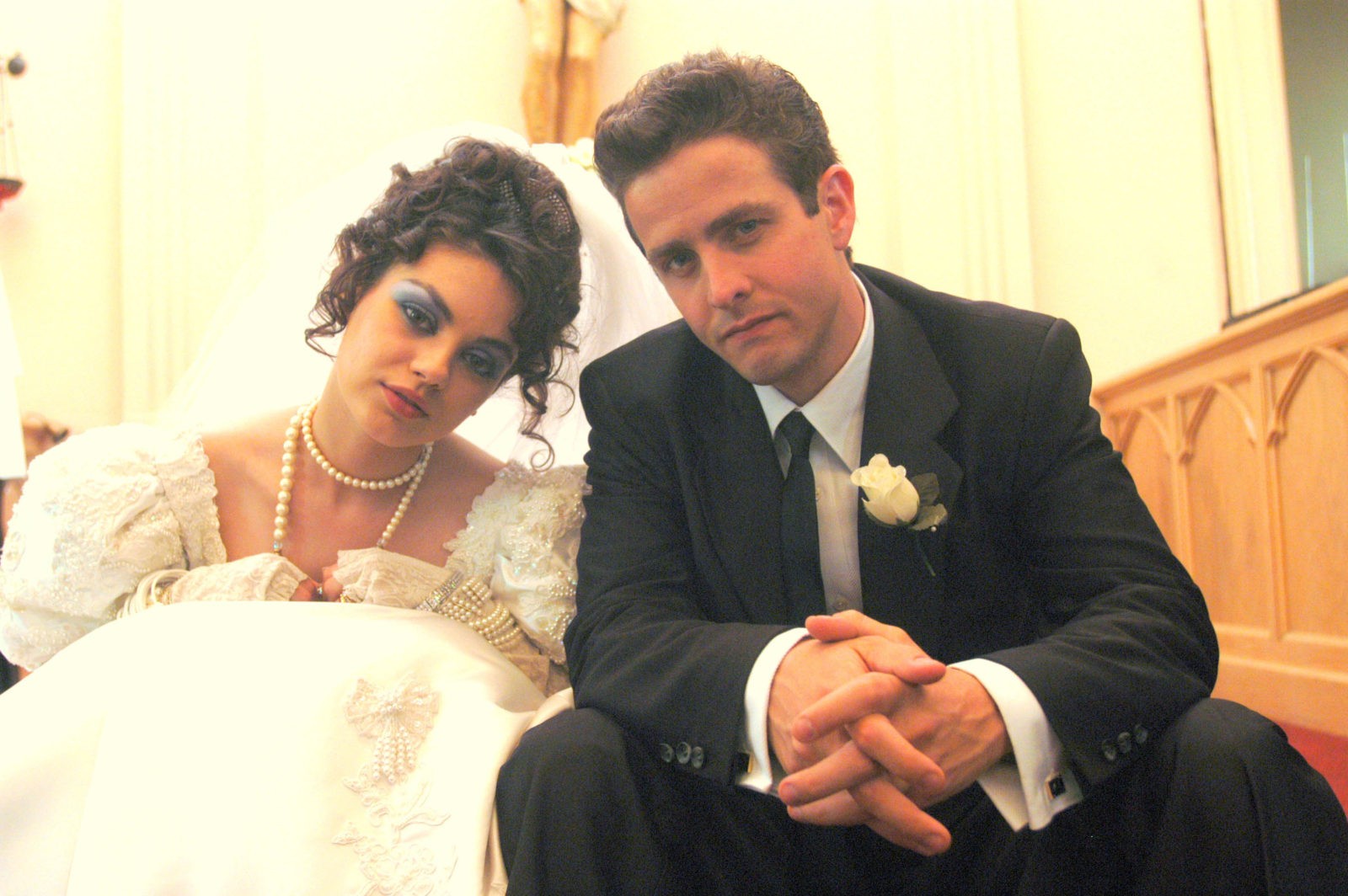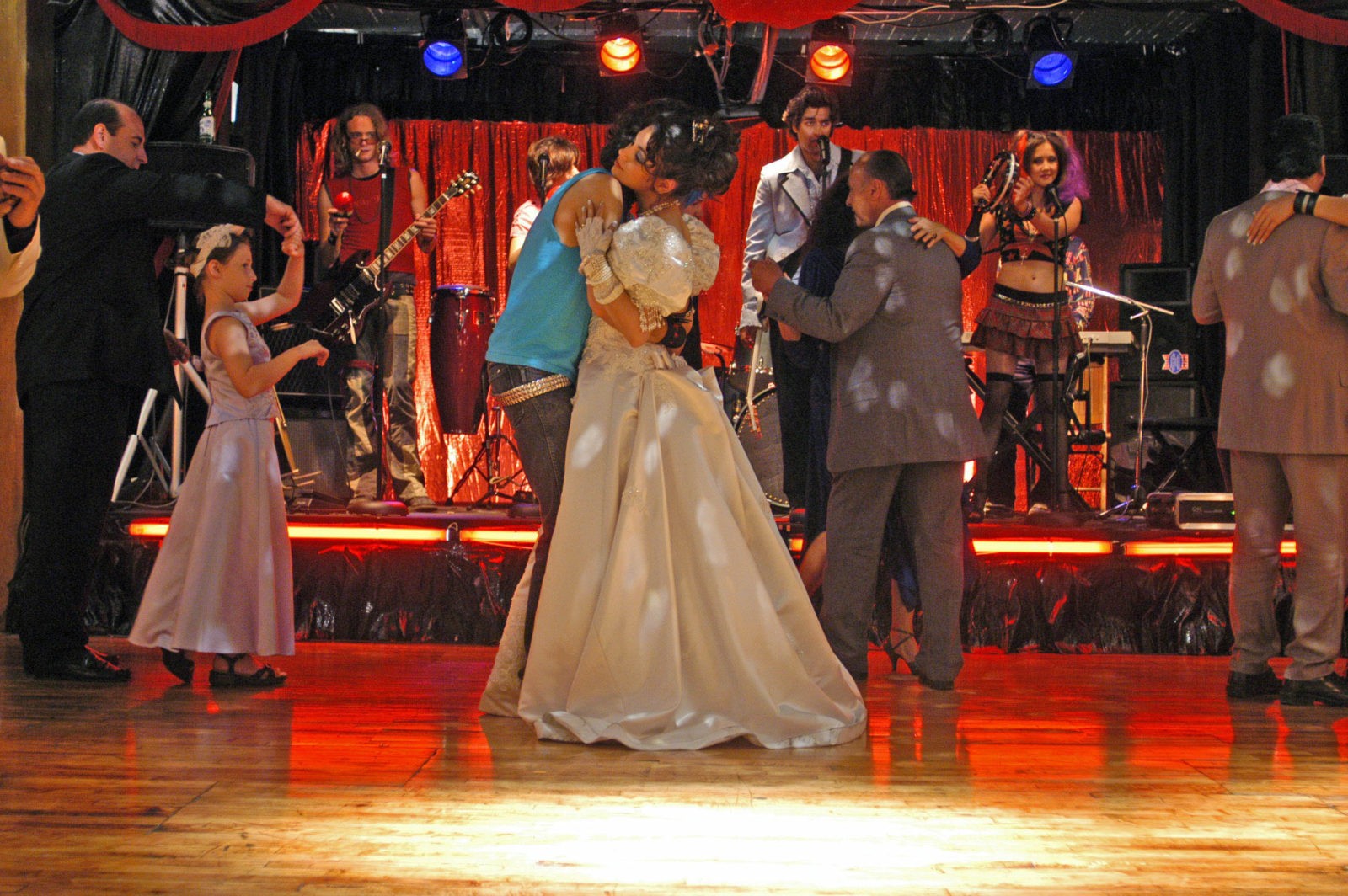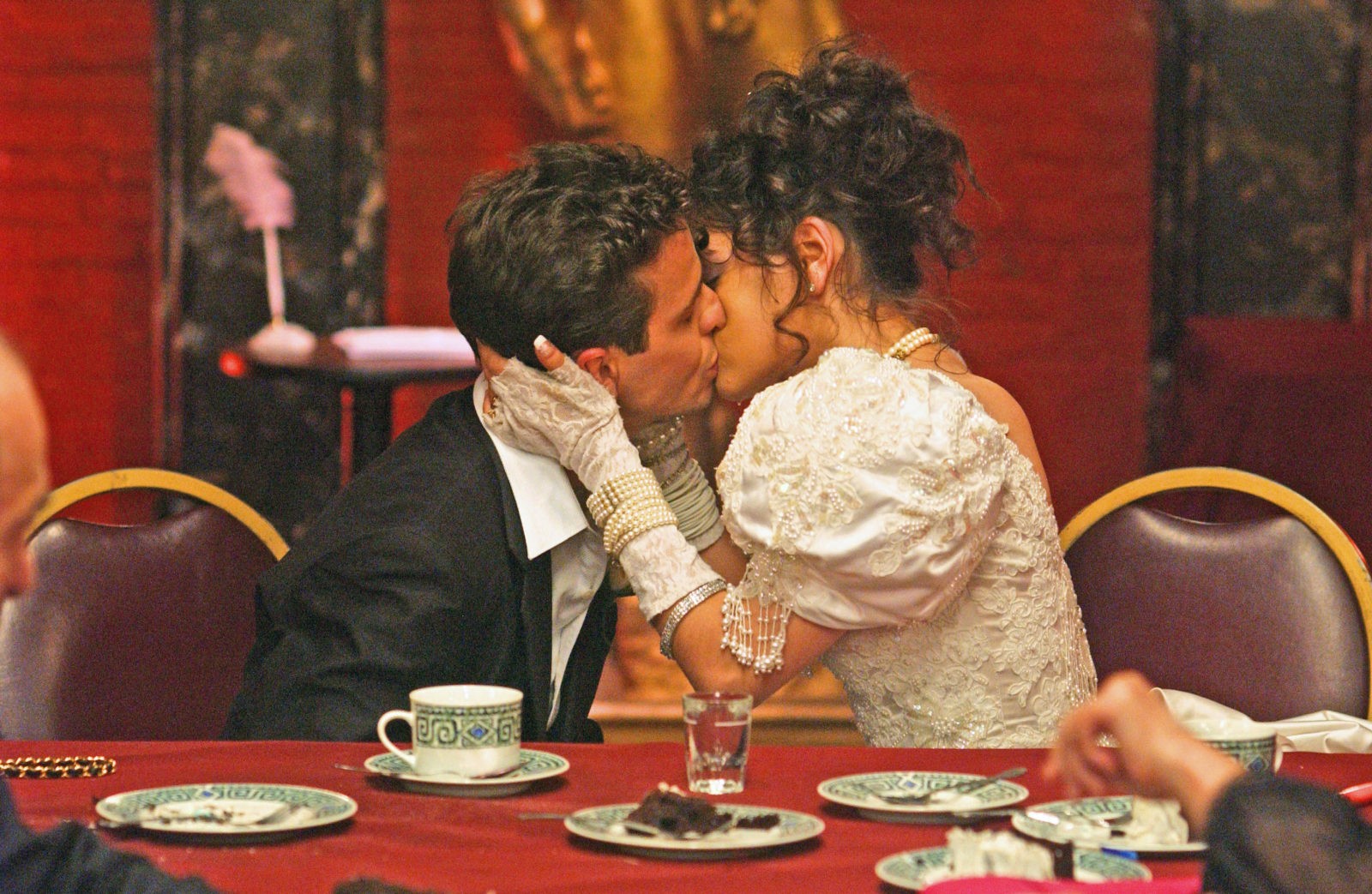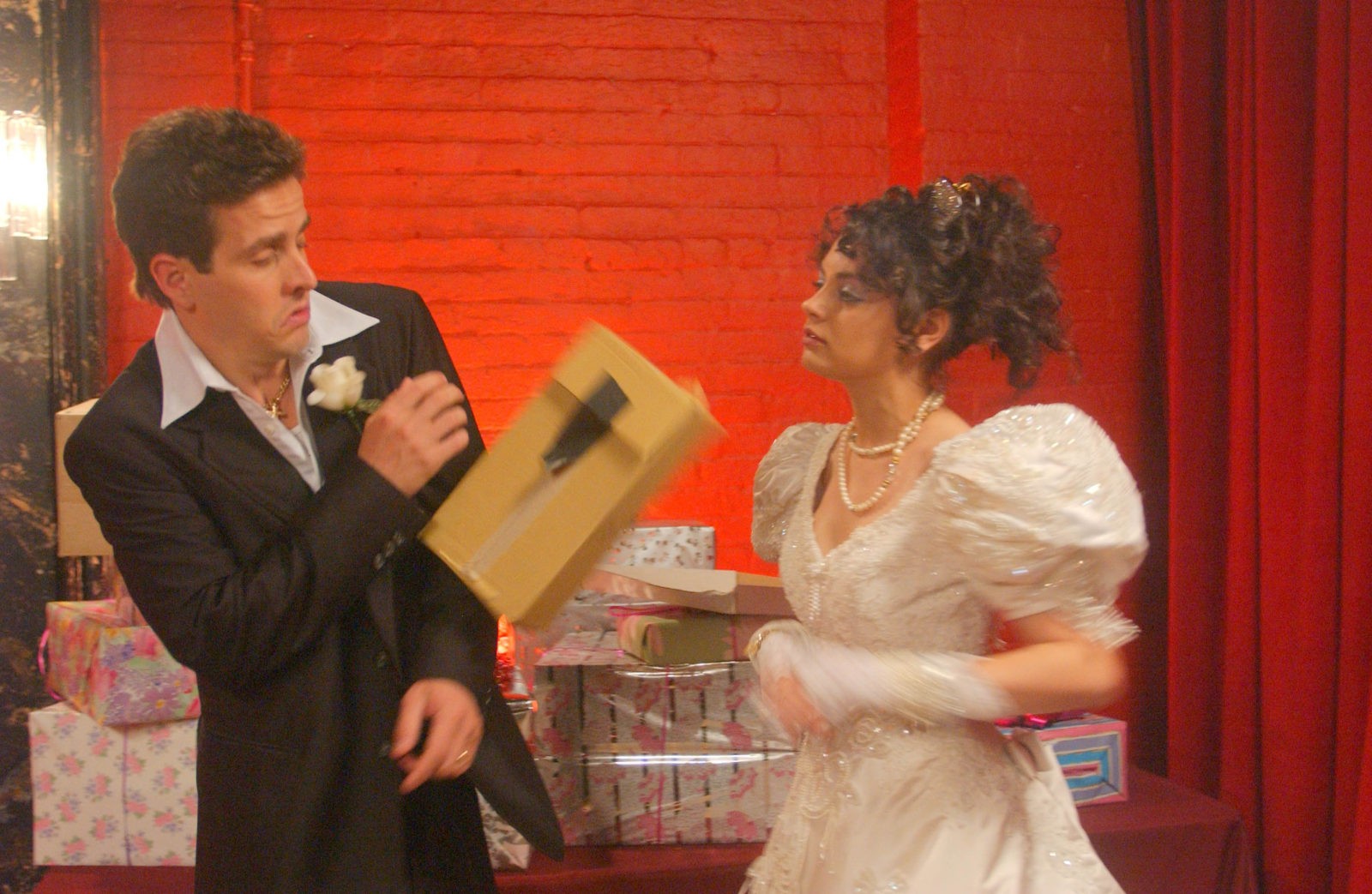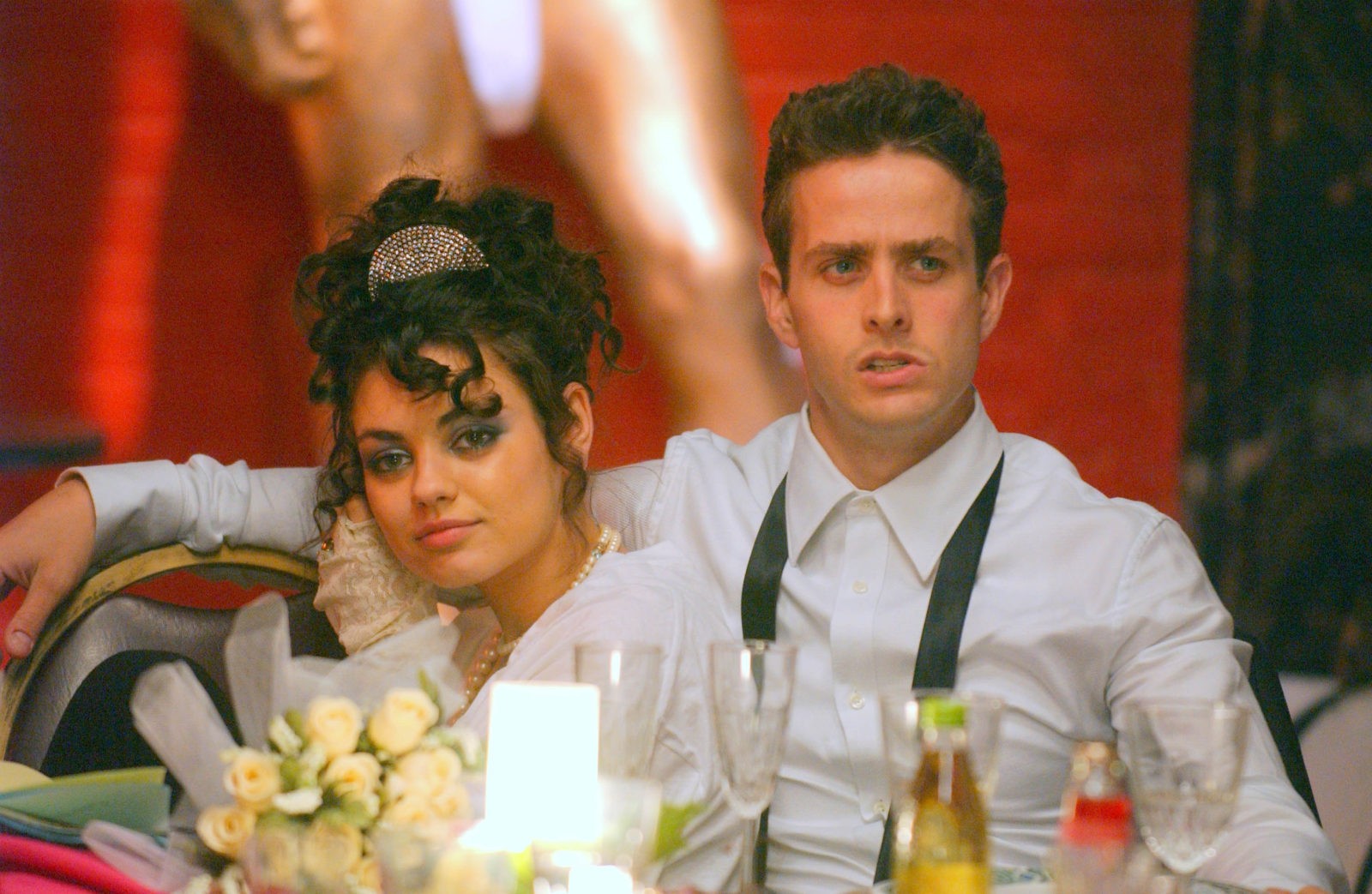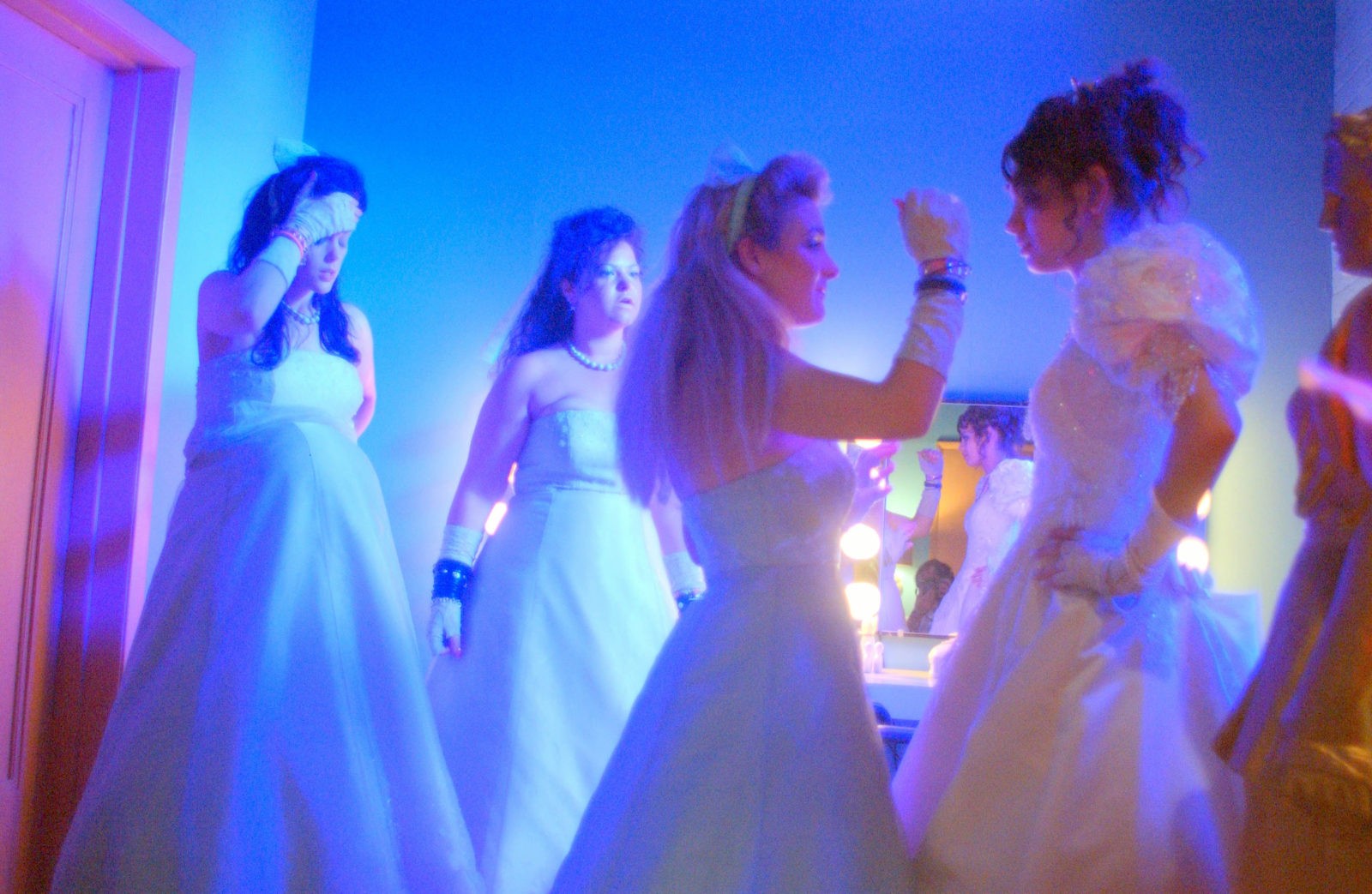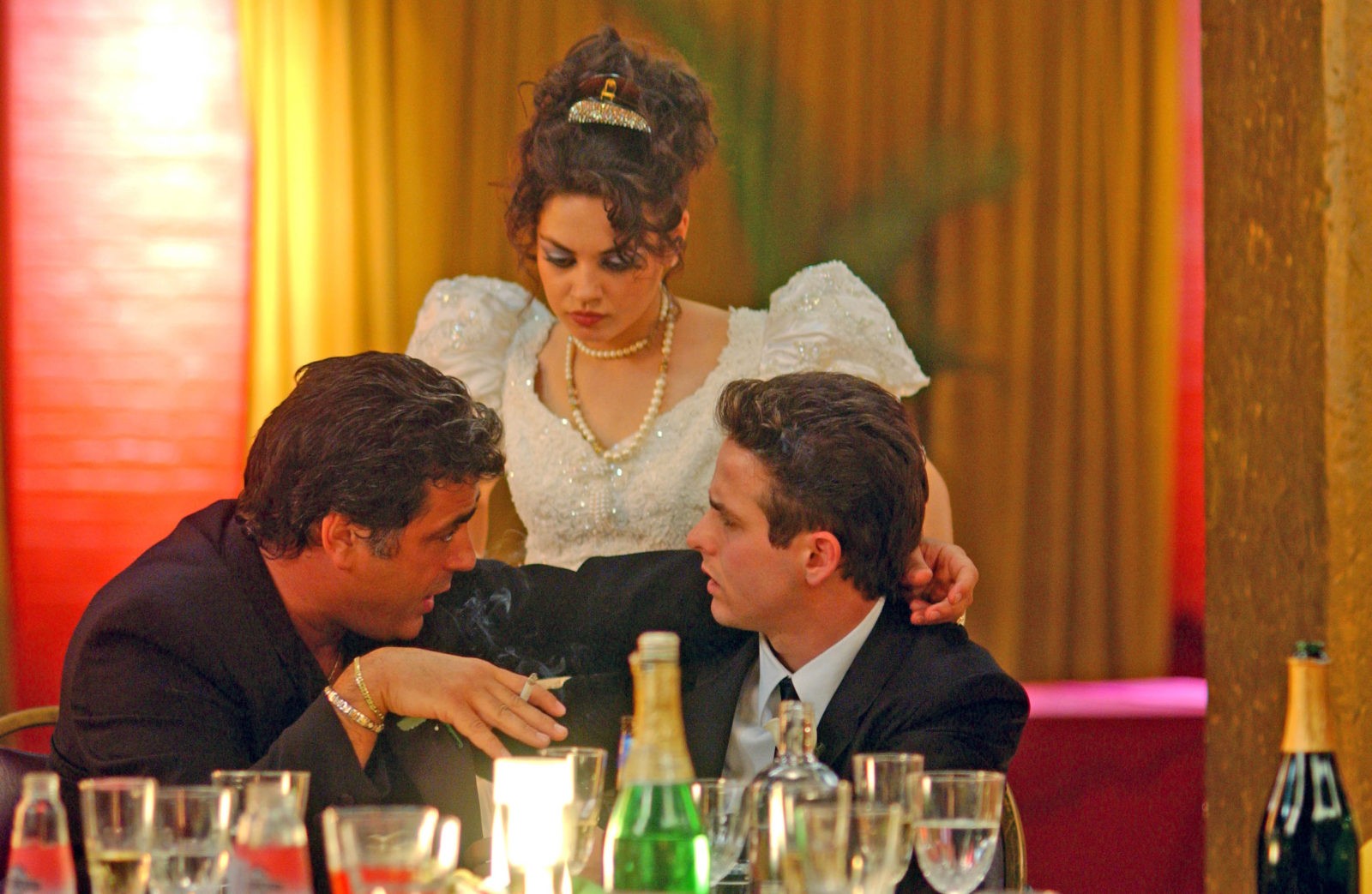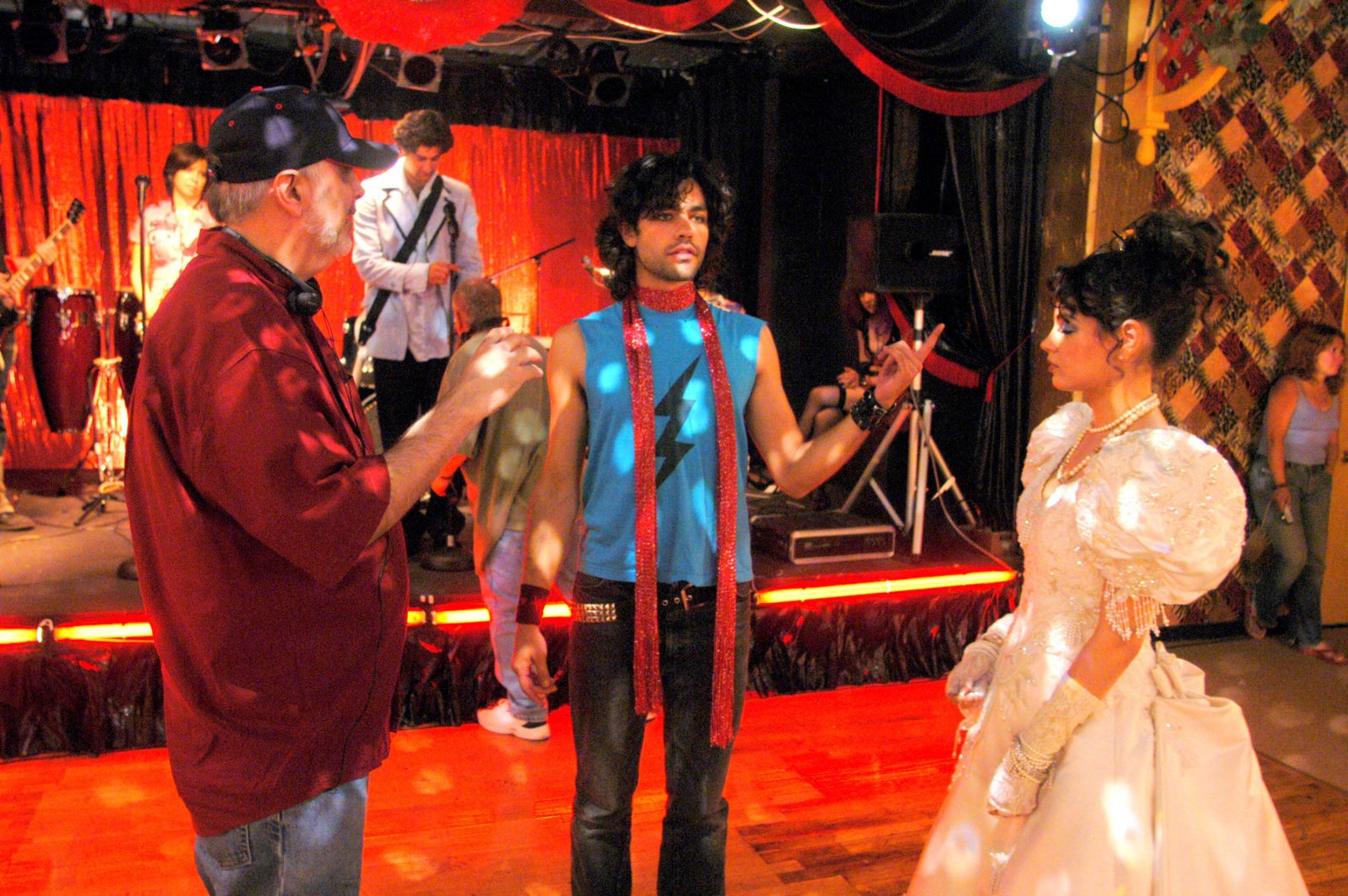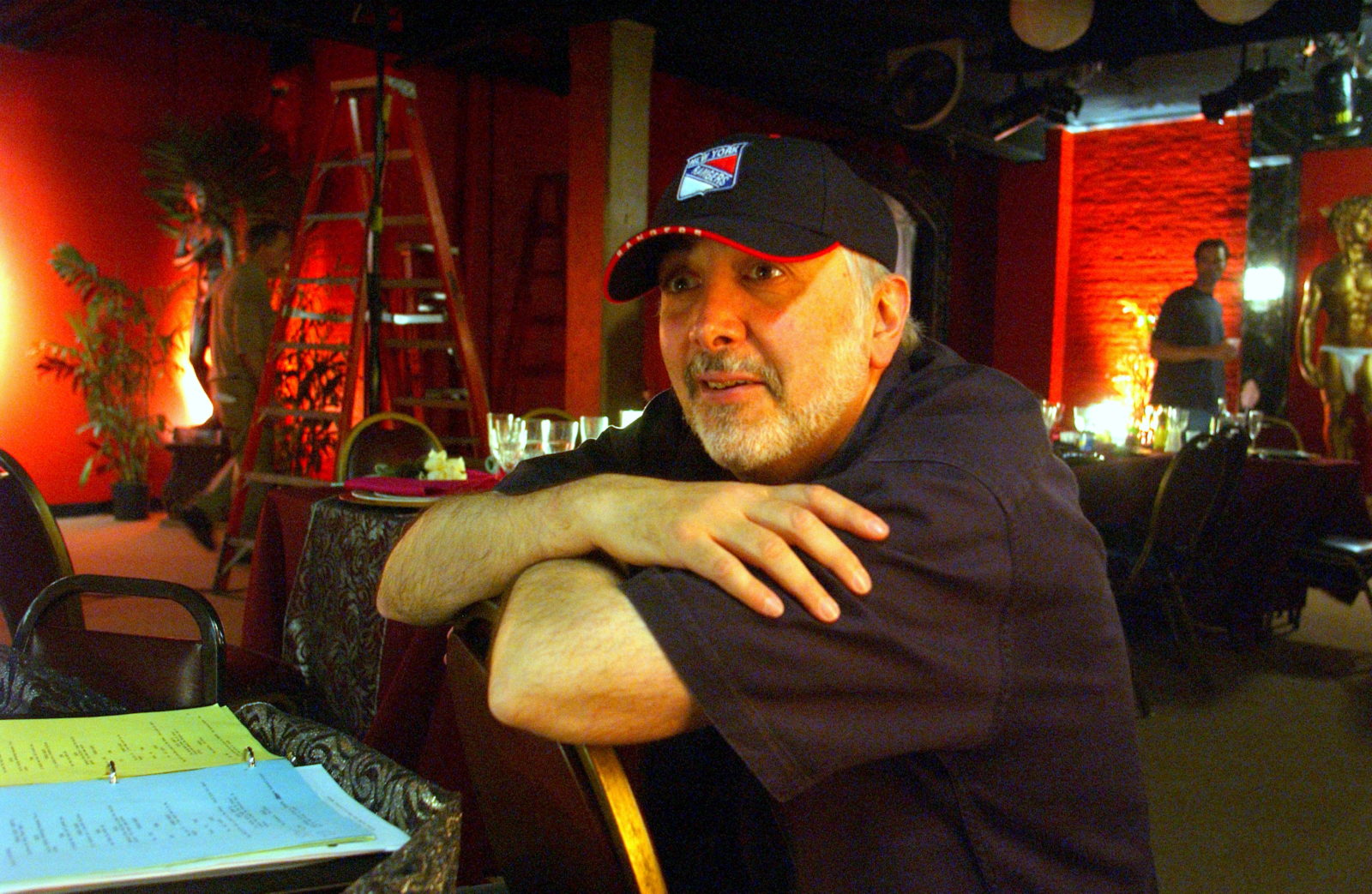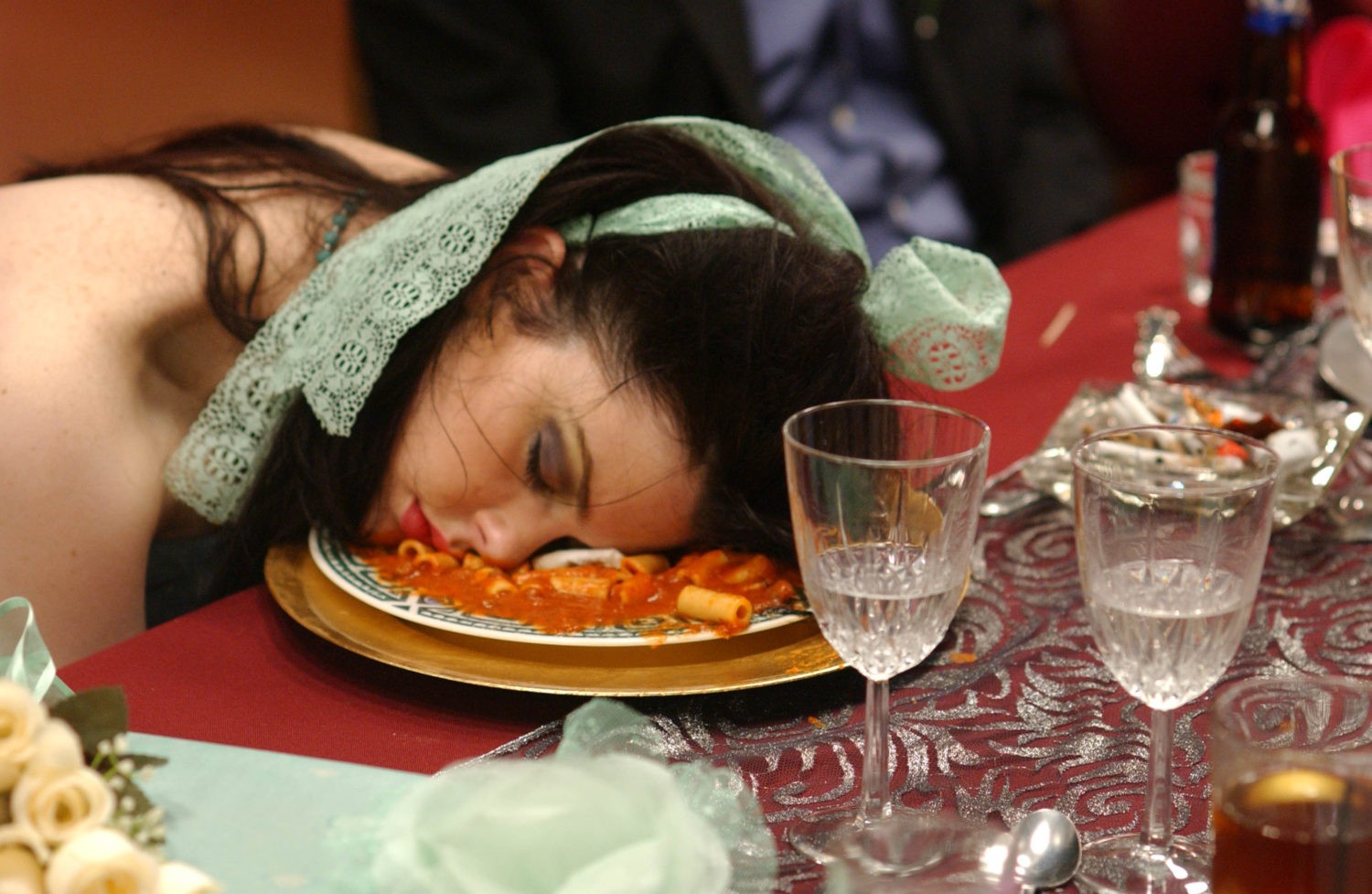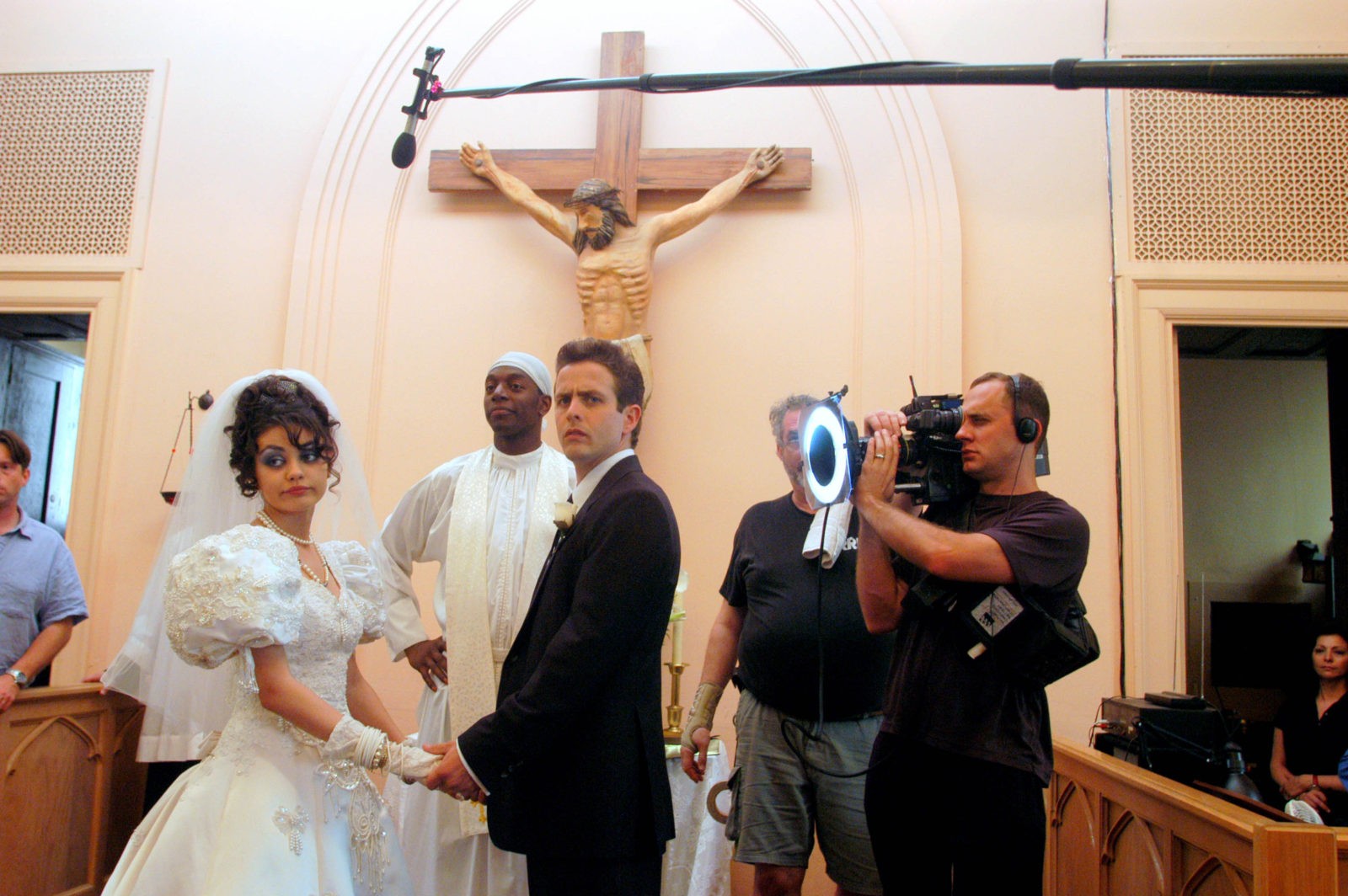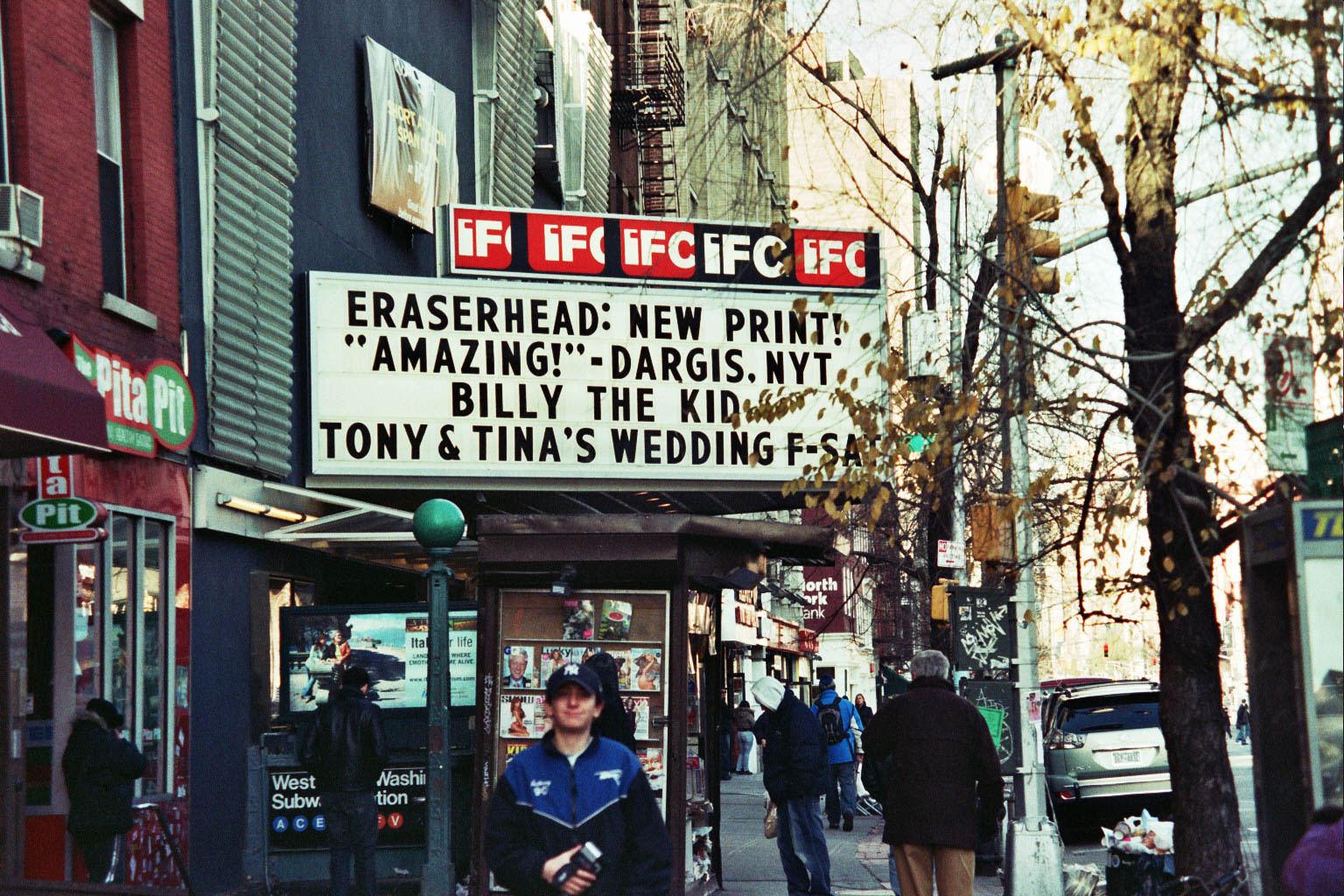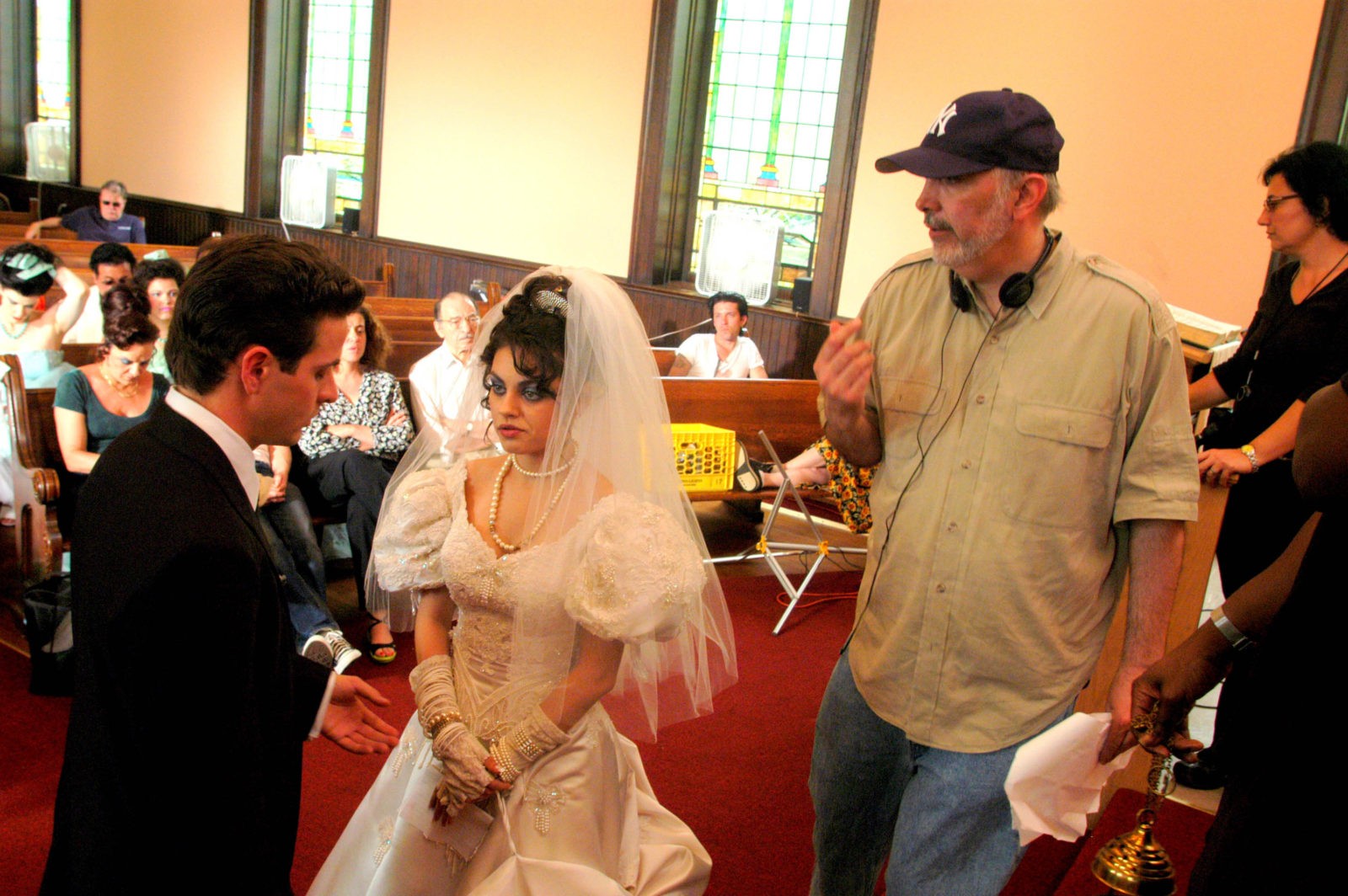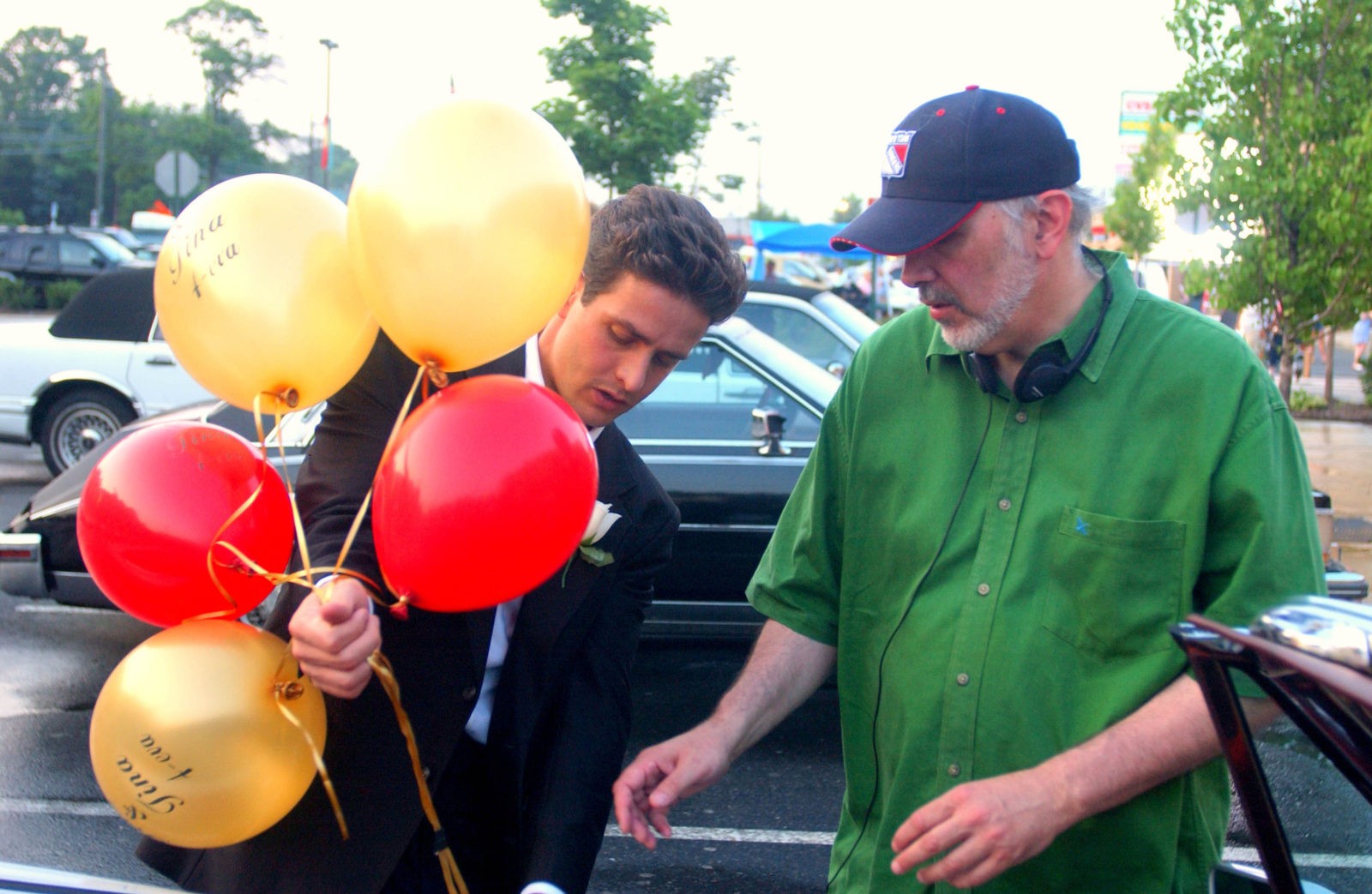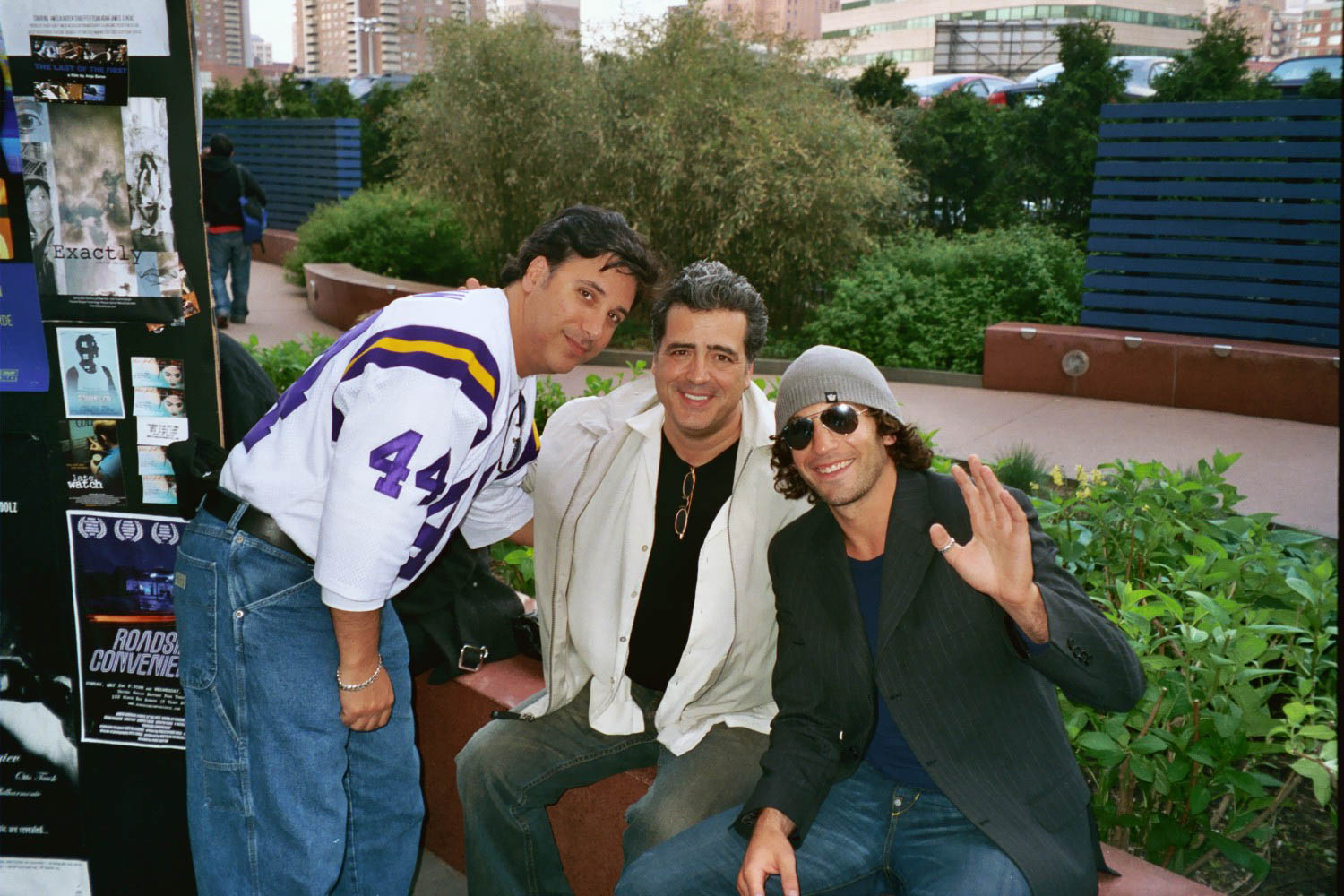 TONY N' TINA'S WEDDING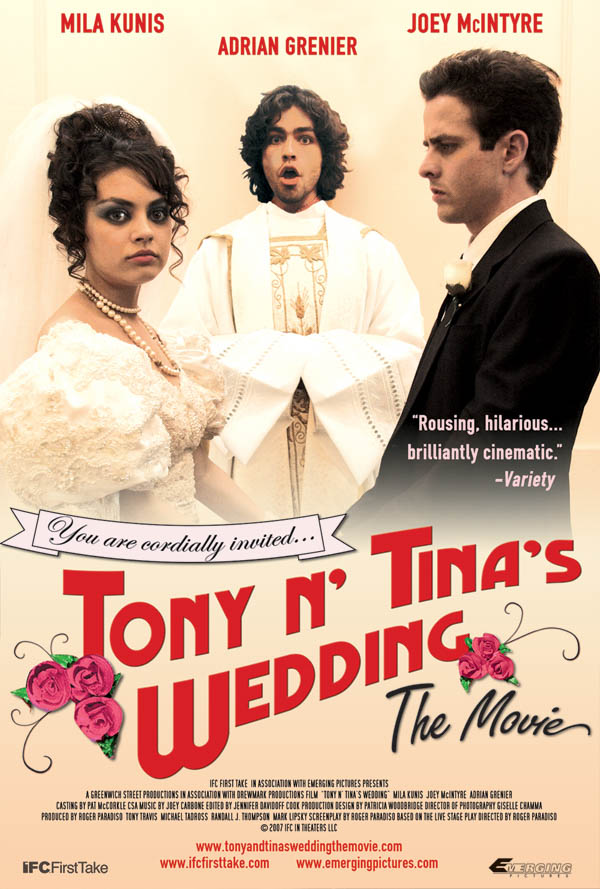 2004
Directed by Roger Paradiso
Starring Mila Kunis, Joey McIntyre, Adrien Grenier and many others
WATCH Trailer and PURCHASE this Film:
Screen Media Films

Reviews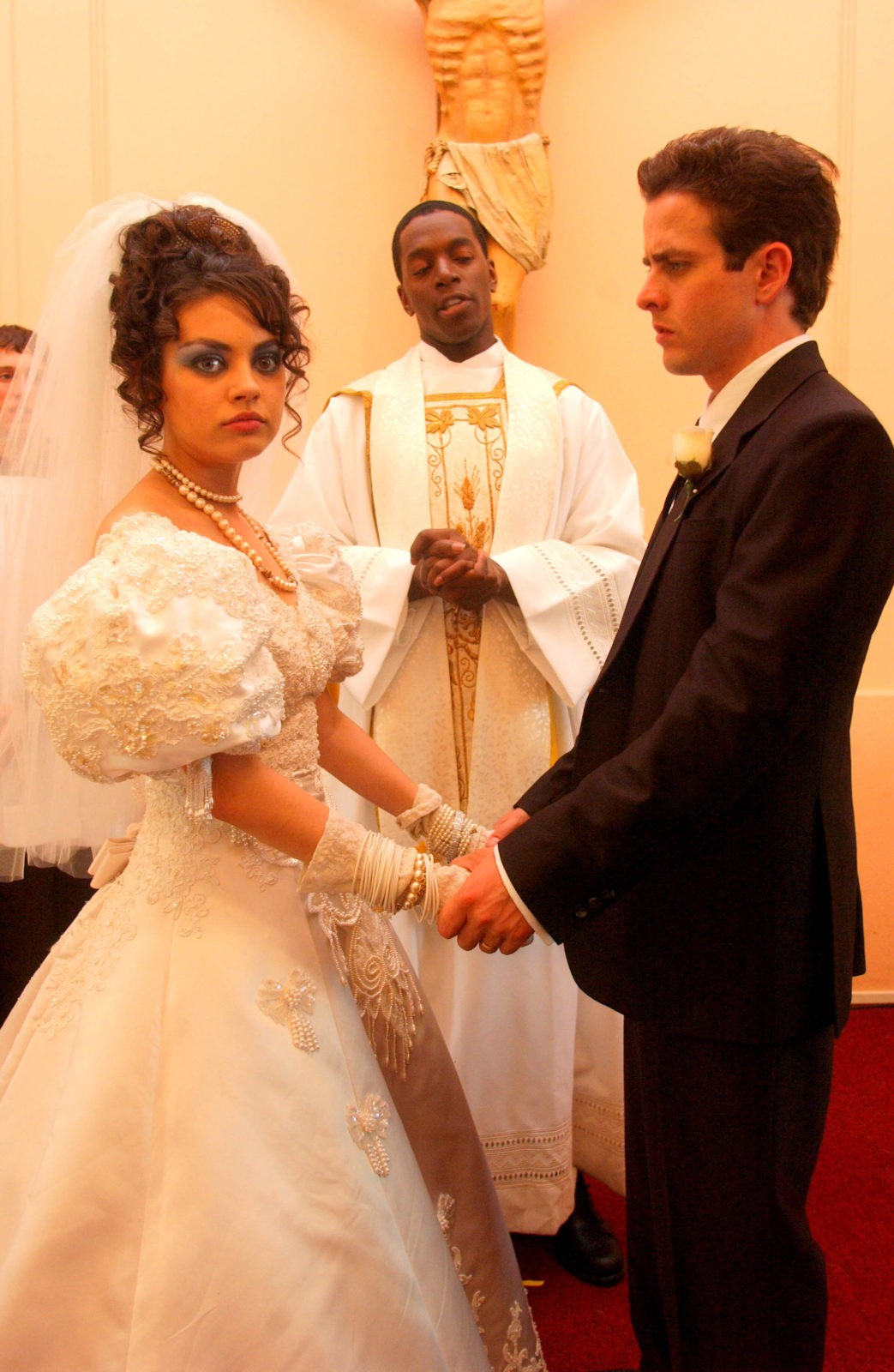 "BRILLIANT… BEST OF THE RECENT WEDDING PICS"  -VARIETY
"MADCAP AND LOUD"  -BACKSTAGE.COM
"ALTMAN-ESQUE"  -EXCLUSIVE MAGAZINE
"A LA CHRISTOPHER GUEST"  -VARIETY
"THE MOST UNCONVENTIONAL WEDDING RECEPTION EVER TO BE PUT ON FILM"  – ARONSKY, FILM THREAT
"MILA  KUNIS (TINA) LOOKS LIKE AN ANGEL BUT SWEARS AND RAGES LIKE THE DEVIL". PRISCILLA LOPEZ IS LITERALLY A HOWL!" -ROB LESER EDGE
"KUNIS AND MCINTYRE ARE EXCELLENT"  -DVD VERDICT
"TONY AND TINA'S WEDDING IS A TOTAL SCREAM….FOR THOSE WHO FOUND GREEK WEDDING TOO SOFT"  -EINSIDERS.COM
Paradiso's brilliantly cinematic adaptation of the second longest running play in Off-Broadway history might be the best of the recent rash of wedding pics.  "Tony N' Tina's Wedding never lets up…
"Satiric slapstick punch of a pic, that a la Christopher Guest, presents people of all persuasions as equals in idiocy".  -Ronnie Scheib, Variety
"Make no mistake: Tony N' Tina's Wedding, the movie is still plenty madcap and loud…..But there's another element in play, ironic even perhaps- in taking Tony and Tina to the big screen, Paradiso was able to get down to the story's smaller, more intimate levels."  -Backstage.com
"Paradiso's skillful scripting, Altmanesque framing and talented cast meld into a touching, comedic take on the tension between family ties and a couple's love."  -Exclusive Magazine
"One of the most unconventional wedding receptions ever to be put on film…  successfully causing fits of various types of laughter." -Aronsky, Film Threat
"Tina (Mila Kunis of "Forgetting Sarah Marshall") looks like an angel, swearing and raging like the devil…Priscilla Lopez as Tina's brassy, bossy mom is literally a howl!" -Rob Lester EDGE
Chicago Tribune ***        MSN All Movie Guide ****
Mostly a New York cast of Broadway actors, it is an incredible ensemble featuring BROADWAY vets with TONY AWARDS  PRISCIILLA LOPEZ (A CHORUS LINE); DAISY EAGAN (THE SECRET GARDEN and MARY TESTA (42ND STREET) plus, young stars like ADRIAN GRENIER (ENTOURAGE ON HBO; MILA KUNIS (THAT 70'S SHOW) and JOEY MCINTYRE (NEW KIDS ON THE BLOCK). 
Alternate Headlines:
"… Slutty bridesmaids… tackless behavior… trashy homage to chewing gum, sequins and Paula Abdul… "New York Times
"Sad to see Italian Culture reduced to this level of vulgarity, but many Italian Americans seem to like it…"  Bowman, Daily Mirror
The film version by writer-director Roger Paradiso had its Festival premiere on May 3, 2004 at the [[Tribeca Film Festival]] and received glowing reviews.
Variety said, "Paradiso's brilliantly cinematic adaptation of the second longest running play in Off-Broadway history might be the best of the recent rash of wedding pics".
"Tony N' Tina's Wedding never lets up…".  "Make no mistake: Tony N' Tina's Wedding, the movie is still plenty madcap and loud….  But there's another element in play, ironic even perhaps- in taking Tony and Tina to the big screen, Paradiso was able to get down to the story's smaller, more intimate levels." -Backstage.com
"THE MOST UNCONVENTIONAL WEDDING RECEPTION EVER TO BE PUT ON FILM …. ARONSKY, FILM THREAT.  Tony and Tina's Wedding is filled with some genuinely funny dialogue and gags. Kunis and McIntyre are excellent" – Judge Mancini, DVD Verdict
"As far as weddings go, this one is a total scream… A total spoof that is often hilarious, "Tony N' Tina's Wedding" could be an interesting alternative to "My Big Fat Greek Wedding… T N' T: might find a hefty adult audience that found "MBFGW" too soft."  -Einsiders.com
Chicago Tribune ***        MSN All Movie Guide ****
DIRECTOR'S POV
In the mid 80's I met an actress who said she was rehearsing for a show about a wedding.  She asked me to come along to rehearsals.   What I saw were young actors putting a show together without a script.
They were improvising their way to what would turn out to be one of the great Off-Broadway success stories, TONY N' TINA'S WEDDING.   Early discussions with Nancy Cassaro who was the person who got the actor's together and who, in my understanding, had the concept of what she wanted it to ultimately become in a performance piece.   She asked me if I could make a movie of the process and ultimately when the show was mounted of the production.   Back then making independent films was expensive and complicated.   You had all the costs of film stock and the process.   You also had unions and the costs were high and the risks even higher.
In hindsight, it has haunted me, well not quite haunted, but I wondered if I should have done it that way.   Maybe a documentary would have been good.   Or maybe I should have gotten five cameramen and shot the performance.  Well I didn't and, as the years went by,  I kept in touch with Nancy and when I was living in LA where she had moved to also, we decided to meet up with her husband Chris and a friend Mark and write a screenplay.   Which we did and which I tried to sell.   Now we are into the late and ruthless 1990's world of film.   It was a tough sell.   I still thought it would be a great indie film.
Finally, a few years later, a wall street investor and his group came around and they put up the original one and one half million dollars that it would cost to get it into the can.   And it was a battle of epic proportions.   Regrettably, changes in the script were asked for and I did the best I could do.   At this point, there was little interaction between Nancy and myself. I do regret it.   However, there is a point and time when all Producers and Directors have to focus on getting it done because it is so hard to get the money to make such a risky investment.   If you think about the possibly millions of films scripts, and the millions of films made of all types every year in this world, you realize that a small percentage of these dreams will ever get seen.  Then you think about the small percentage of those will actually make money,  well you might become frozen with fear, loathing and anxiety.
I had all three, but I was determined to make this film.
And I did.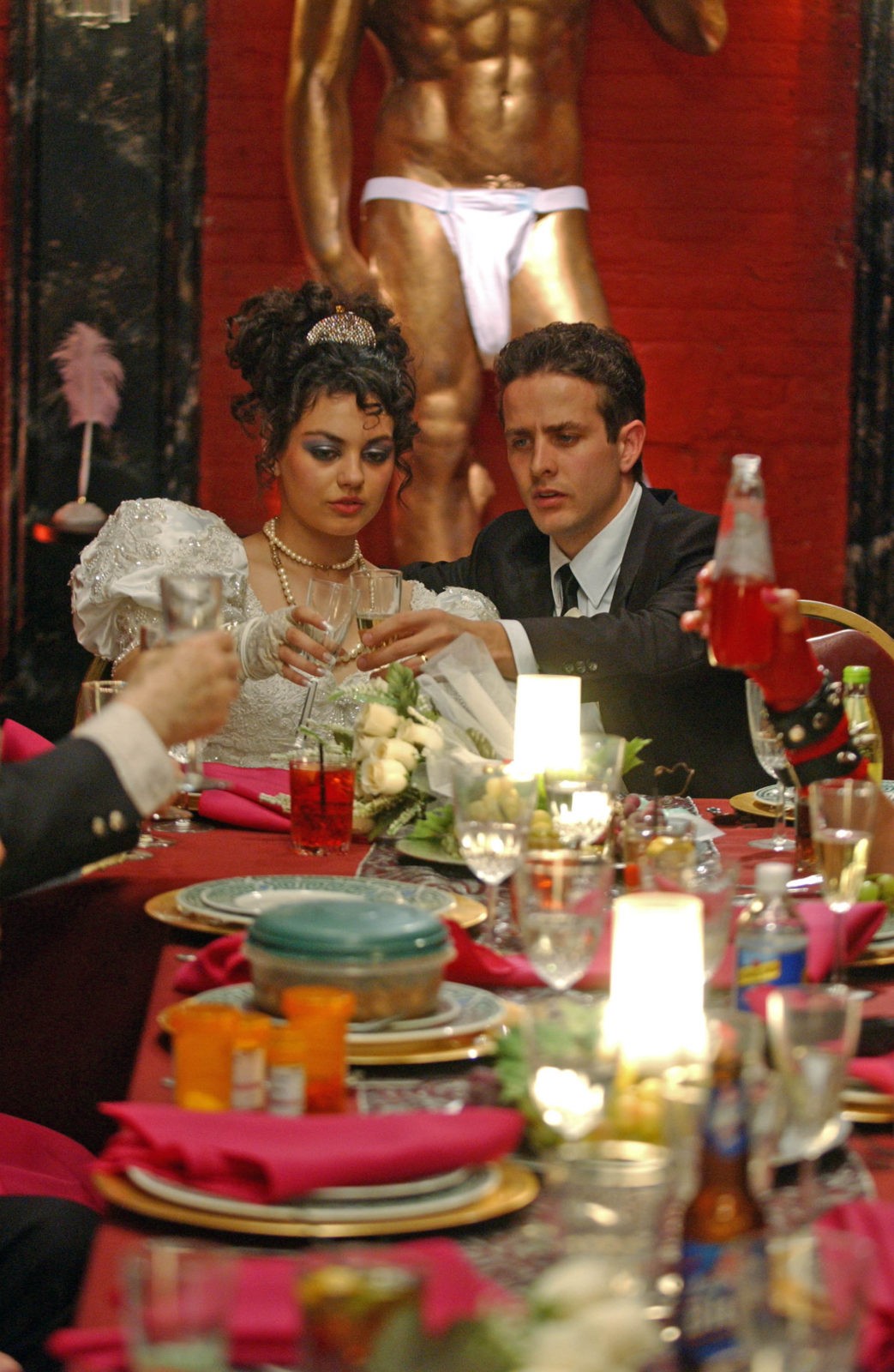 We had scheduled ten days of filming to wrangle a 109-page script.   Most people in the industry would think that impossible given that the average studio film shoots less than two pages of script a day.   The average schedule of a feature film is about 60 days.   The average cost of a studio film back in 2003 when I shot TNT was about 70 million dollars.
When we started shooting we were in a major heat wave and I was in the middle of a flu bug.   I got by the mandated physical, but I was prepped up with antibiotics by my personal internist.   It took me a week to recover.
Our first day was on the ground floor of our Greenwich Street office.   It was about a ten thousand square foot loft space where Pat put up a brilliant set of Vinnie Black's Coliseum, the wedding factory.   In front of me I had fifty extra's, fifteen or so cast, a band and some dancers.   I had a first and second AD and that's it.
I shot this film with two hand held camera's.  I was shooting through the POV of Tony and Tina, but the main body of the film was shot from the POV of the wedding videographer.  Not only did this style fit the film, but there was no other way to shoot this film in 10 days.  All during rehearsals, the crew and cast and Producers all thought I was kidding.  As I told them, how the heck you think we're going to get through this shoot by filming this like a regular film with 8-12 set up shots a day.   That's what regular movies do.   And they end up shooting fifty to sixty days or more.
So, at the end of the first day in sweltering heat with a flu I ended up shooting almost 15 pages!   It was a remarkable feat by cast and crew.  They were terrific.  They finally saw the light when Jenny Cook the editor came down and said the footage was great.  I drank gallons of fluids and went home to embark on the second day.   Now you have to understand that I had to shoot scenes that incorporated dialogue, music and dance.   I don't know if anyone realized that we were doing a movie musical.
At the end of the second day as I sat dazed on the set, one of the inexperienced Producers who was on the film as the "Investor's guy" came over to me and said: "What happened, you only shot about ten pages today?"  I had no energy to kick his butt, so I just stared at him until he left.   In show business, like life, you are only good as your last 15-page day.
So, we got through the first week of all the shooting at Vinnie's which included all of the major song and dance sequences and most all of the wedding reception.   Now I just had to shoot the wedding and some scenes at their homes and it was easy stuff.   A few five to six-page days and we would be heroes.
Well the wedding took two days and it added on to the extra day I ended up needing to finish the reception at Vinnie's Coliseum.   My friend Mike went to the investor and asked for a few more bucks. I was feeling better and the shoot ended up well with the crew becoming really good at hand held shooting. What a great crew and a crew. They finally understood the style I chose and the conceit of Raphael shooting a wedding reception.
It is my belief that there was no better cast doing some scripted and improvised comedy than our cast.  It was the best comedy troupe in the world at that time.   I really believe that.   Mila, Joey and all the great actors we had were terrific. I really missed them as I went into post.
So, I shopped around for someone to rep the film and the gods smiled on me as I got indie veteran Ira Deutchman and young stud Josh Green to rep the film.   They were high on the film and got us into The second post 9/11 Tribeca Film Festival.  I always give credit to Mr. DeNiro and Jane Rosenthal for bringing back the spirit of Tribeca with this now huge festival.  And we were the hit of the festival for comedies.
Sold out the first screening which went over big with our audience. We performed, I believe, the first wedding ever held before a movie.   We got plenty of press out of that.   It was a lot of fun.   The review from Variety was great and bloggers were talking up the film.   But at the cast and crew party something odd happened.   The investor, who couldn't have been nicer up to then, invited a number of his investors.
What I saw there was a mixture of Soprano's and Wall Street.   Something disturbing was going around in the background as investors were telling cast and crew that this film would never be released with all the curse words.   What?   A red flag went up.   But our investor changed his tune when we got a great review from Variety and good word of mouth from the press and audiences. He started talking about releasing the movie himself.   We said we had to get a distributor.   He said he was a marketing genius on the internet.
Thinkfilm had been interested in the film right after the Tribeca opening in May of 2004.  But they thought that a bigger company would pick it up and they couldn't match marketing funds with a studio.  Our investor said he would supply the funds as long as he, and the filmmakers, had a say in distribution.
He agreed to fund a national release with over 300 theaters in almost 40 markets.  But when it came time to signing this deal he disappeared. With the AFM market coming up in late October of 2004  there was a sense of urgency for the investor to sign off on the contract.   He finally called and explained that he was heavily into the presidential election that year and was fundraising for the Bush campaign which was a surprise to all of us since he seemed to not be a typical conservative to say the least.   With my friend and attorney, Tom Selz, we pursued him until he finally signed off in 2005.   But in December of 2006 he called me from what sounded like a pay phone and said to get him out of the deal.
From that point on this became a battle between the filmmakers and the investor.   Without any real marketing money, and fearing that we had been "on the shelf " too long,  Ira, Josh and I manged a limited release in December of 2007 which got great reviews but a bad one from the obnoxious critic from the NY Times.   The New York Times never liked the play and they took it out on us.   We weren't the play.   We were a film, but it didn't matter.  The younger and more open-minded reviewers loved the film.
We did a four-week run at the IFC theater and the IFC people could not have been better.   They put it on their early version of pay per view and we did quite well.   But our foreign company went out of business and our investor was starting to bother Ira, Josh, IFC, and Netflix.   Guess what?  Netflix gave up on us and I can't blame them.  Without funding we were in a bad situation.   We got stopped in our tracks by the investor and harassed for many years.
Finally in 2012, my partner Mike Tadross and I had to go to bankruptcy court..  Our investor refused to fund the film and was in fact costing us legal fees to maintain control of the film which we had in our deal.  So we had  to go to court in order to get the film out to the public.
In a court battle assisted by good friend and Attorney Tom Selz and attorney Erica Aisner,  and with the Director's Guild and Screen Actor's Guild supporting us throughout, a judge in White Plains New York gave the film back to the filmmakers.   I did a new director's cut of the film and we got a Screen Media to release it in 2017.  The film struggled to find a market due to limited funds in this new digital age which required heavy social media and marketing funds.   The investor's actions in delaying the release had hurt the film.  It was a sad ending for a film that I feel was never shown in the proper platforms with an adequate marketing campaign.
It was a funny film.  And the film pushed the limits.
Let's put it this way.   It was the anti-Mamma Mia of wedding films and it should have gotten a better shot at providing an alternative to what the Studios were pushing in wedding films. Thanks to our investor's interference it didn't happen.
Due to financial problems with an investor the film was given a limited theatrical run three-and-a-half years after Tribeca.  It opened at the IFC Theater in Greenwich Village for a four-week run and had a successful VOD run on the IFC channel.   It then went to Screen Media many years later.  They tried to revive it on streaming platforms with a limited marketing budget. It is currently available on Amazon and Netflix.
Here is information from our Press Kit
(as of Tribeca Film Festival Premiere May 2004)
Based on the hit off-Broadway show, "Tony N' Tina's Wedding" is an unlikely source of movie material. The play was staged like a real wedding, with the audience members participating as actual wedding guests. The film of "Tony N' Tina's Wedding" replaces that device with its own clever conceit—the entire film is seen through the lens of the videographer who has been hired to document the wedding. By watching the actual (albeit raw) wedding footage, the audience is offered a voyeuristic glimpse into the merging of two very dysfunctional families.
As one of the most anticipated events in a person's life, weddings more often than not become one of the most stressful and dramatic occasions as well. Such is the case with the wedding of Tony and Tina, two Italian kids from different sides of the tracks. The Nunzio's, led by dominant patriarch Tony "Big T" Nunzio, are proud to be from Astoria, Queens where they operate a GoGo Bar.  The Vitale's, led by strong matriarch Mrs. Josephina Vitale, have moved away from "trashy" Queens and now reside in the pleasant suburb of Massapequa, Long Island.  Even though the parents disapprove of the marriage they realize the kids, Tony "Little T" Nunzio (Joey McIntyre) and Tina Vitale (Mila Kunis), are in love.  So they agree to try to get along for their wedding day – "for the kids."  Unfortunately for everyone involved, it might have been better had the kids just eloped.
Writer/Director Roger Paradiso was first exposed to "Tony N' Tina's Wedding" when the play showcased in 1986.  He was dating an actress who was really liked the skeleton of the story and I thought maybe there was a film in there although it was unclear at the time what form that might take."
"Tony n' Tina's Wedding" grew from that initial workshop to become the second longest running play in off-Broadway history. It ran consecutively in New York for over 15 years, and has been staged in over 100 cities worldwide including Las Vegas, Philadelphia, Minneapolis, Chicago, Cleveland and many others; as well as in Canada, Japan and Australia.
Paradiso had been a writer-director in the New York Off-Off-Broadway Theatre scene and to make ends meet had been leading a double life as a Location Manager, Assistant Director and Line Producer in feature films and commercials.  "All my friends from high school, college and my early years in New York knew me as a creative person.  I had been writing and directing in theatre and I had also been a set and lighting designer at some regional and Off-Broadway theatres.  But to pay the rent, since everybody knows there is no money in theatre, I started working in film.  And I enjoyed film tremendously, not only as a young kid seeing all those Roger Corman and Samuel Z. Arkoff matinees, but I had experimented with film since high school.  What a learning experience it was for me to work with Writers and Directors like John Huston, Woody Allen, Marshall Brickman, Norman Jewison, John McTiernan, Michael Caton-Jones and Adrian Lyne.  It was like taking a Master Class in Filmmaking."
Paradiso never forgot "Tony N' Tina's Wedding" and continued thinking about the challenges of trying to adapt the piece to film—a task that was seemingly impossible. How could such an interactive, improvisational theater play, be adapted to a screenplay and work on the big screen?  Paradiso found his answer by telling the story through the eyes of the wedding's videographer, "played" by Director of Photography Giselle Chamma.  While this is hardly the first film to use such a device—both the hit horror film "The Blair Witch Project" and the Vietnam drama "Charlie Mopic" were completely shot through the lens of the main character's camera—it is certainly the first feature film to be entirely disguised as a "wedding video." Paradiso uses this style to replace the improvisational nature of the source material with something equally experimental, and hopes that it will help capture behavior that we can all identify with.
He told all the actors that this might be the closest thing to theatre that they would ever experience in film.  The actors did improvs and rehearsed and Paradiso rewrote scenes and roughed in the entire film in a very condensed two-week rehearsal period.  Paradiso created bios of each character and had everyone email and call each other so they could develop their group mythology.  The actors had to get to a place where they would naturally behave as if they knew each other for many years.  "I like to rehearse in film but it's different than a theatre rehearsal.  In film, I like to rough things in but not over-rehearse scenes, because I think appearing in the piece.  "It was only going to run for one weekend because that's all the money they had.  I thought it worked great as an improv for theatre.  I scenes have to be fresh to make the audience think that this is really happening moment to moment.  In film, you want accidents to happen and you want the actors to perform as if they are hearing and seeing the scene for the first time.  Hopefully, we did that.  I know we did very long takes and I kept the camera moving so that the actors always had to be 'On'."
In addition to the actors, Paradiso had to keenly orchestrate his placement of the camera and work with the fluid and sometimes not so fluid movements of the Director of Photography, who is the actual wedding videographer.  The camera actually became one of the characters in the film.  This also had to work in the editing room.  Shooting the film with this type of style was a bit unorthodox to most editors.  "I am very proud of the work we did in post production and the creative talent that our editor, Jennifer Davidoff Cook, brought to the project."
"In the end, I wanted this to be a fun journey and a fun film.  I think we ended up with a great improv group.  The cast and crew were amazing and we had a lot of fun.  I was sorry to  see it end."