The Queen for Camelot opened for streaming on May 19.2022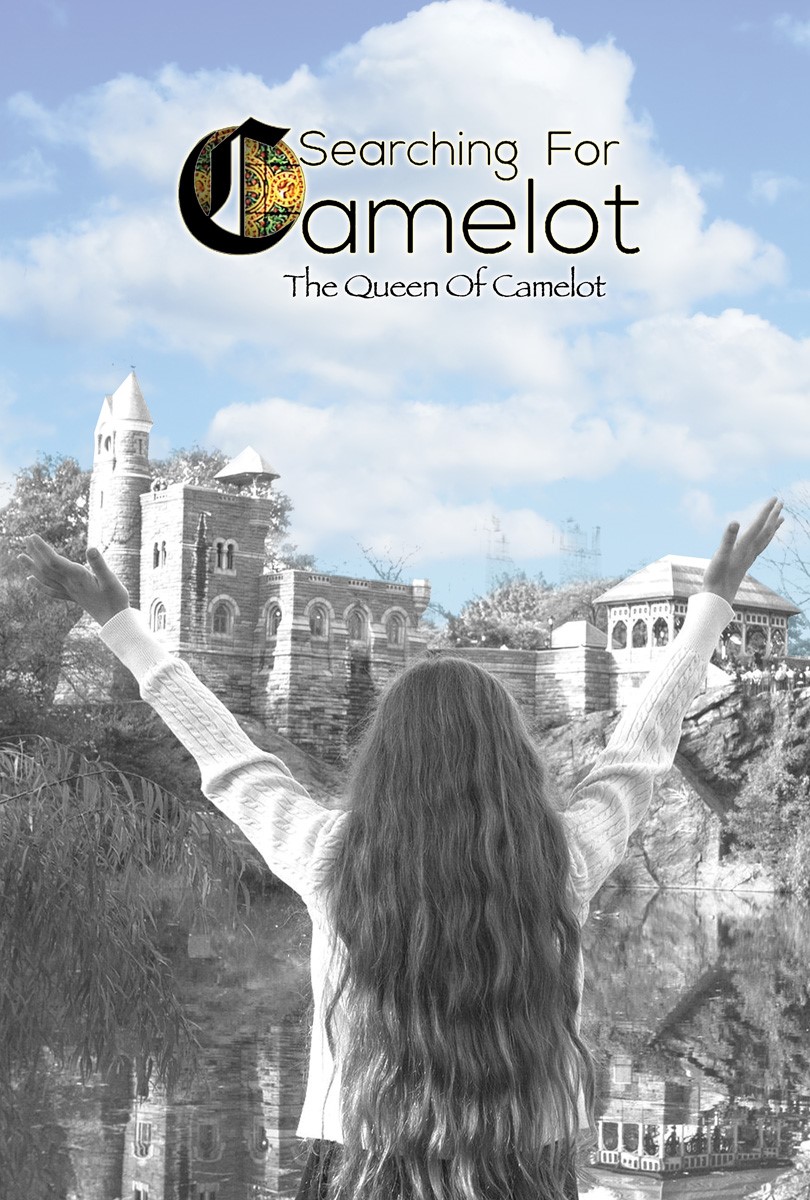 "Director Roger Paradiso uses first hand interviews, old news clips, facts, and theories to assist in his version of the story of the Kennedy family… In The Queen of Camelot, the masterpiece of Jacqueline Kennedy Onassis, (Paradiso) paints a story of dreams, love, fears, tragedy, survival, and resiliency. Through Paradiso's lens, the Kennedy years and Camelot comparisons become more precise and focused."
-Will Espero, Daria Magazine
Cast
David Amram – Village  jazz artist, author and composer 
Sarah Bradford- Author America's Queen and biographer of many books
John Bredin – educator and writer
Tom Chapin – Village folk artist and local activist from the 60's to present
Keir Dullea – actor and Village resident
Jack Engelhard – worked at the Bitter End and author of bestselling novel "indecent Proposal"
Edward Fancher – co-founded the Village Voice
Joe Franklin – first TV talk show host on WOR TV.  Talent scout in the Village.
Judith Malina – leading artist, co-founder of The Living Theater
Dermot McEvoy – novelist and worked on RFK's NYC campaign
Siobhan McKinley – Irish born actress and "fan of Jackie Kennedy"
Mark Crispin – Miller Professor of Media, Communication and Culture New York University
Richard Reeves – national broadcaster,  historian and Village resident
Paul Rizzo – Owner of The Bitter End
Donna Schaper- Reverend Minister of Judson Memorial Church and writer
Jack Viertel – Broadway Producer and author. Wrote about musical Camelot in his book "The Secret Life of the American Musical"
Phyliss Yampolsky – one of the Judson Gallery artists in the Village
The Chorus
David Cesar, Christina Dawkins, Alfredo Guenzani, Erica Lee Hammond, Christopher Johnson, Romeo Lancandola, Avery Miles, Kevin Necciai, Danjjela Stanjfeld, Augustus Wilson and Lorien Bibb
Director
Roger Paradiso has spent ten years working on this story. "If you don't get other views of history out there, how can one know about the true history in future generations. At this moment, some corporations and governments are teaching the younger generations "the official story".
He worked closely with the JFK Presidential Library and Museum and read many biographies about Jackie, John and Robert Kennedy. "I am just a filmmaker and I tried to tell the story as best as I could."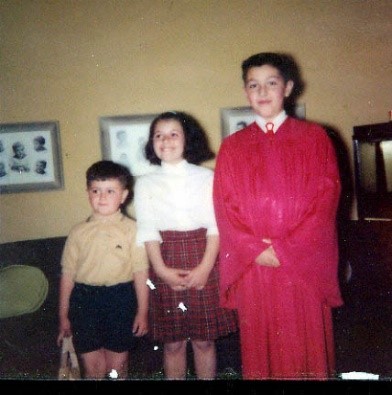 Gerry, Claire and Roger Paradiso courtesy of Claire and Roger Paradiso
"A brilliant work of historical archeology and analysis, Paradiso's timely resurrection of Kennedy–in an age of political apathy–is also a powerful teaching tool to critique the apathy and cynicism that defines the current 'downsized dreams' generation whose 'moon shots' are reduced to paying the rent with a dead-end part-time job. This is a magical, important, and potentially life-changing film."
-John Bredin, Public Voice Salon
Festival Awards and Recognition for the series of three films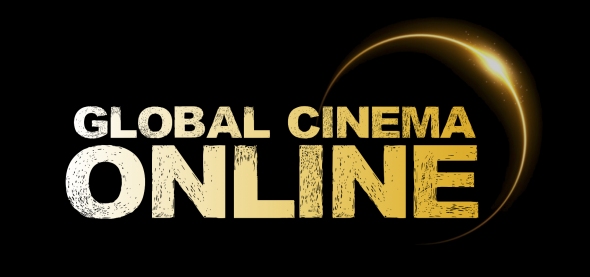 To view the film and trailer please click here: THE QUEEN OF CAMELOT | Global Cinema Online
What is history, but a fable agreed upon
Napoleon Bonaparte
Director's Statement
It was an American fairy tale come true, this tale of Camelot. The concept of Camelot all came from a young girl playing in Central Park, reading about King Arthur and following her dream wherever it led. Her greatest contribution to history may be "Camelot".
She spent the rest of her life never once mentioning "Camelot". She was revered as the stoic woman who carried on "for her children." She survived and suffered the ups and downs of a Queen's life. Once the most admired woman in the world for decades, she dropped down the rankings as time and life passed her by. Her "arranged" marriage to Onassis was seen as an insult to the memory of her first husband. The press turned on her and called her mockingly "Jackie O."
The reason I made this film about Jacqueline Kennedy Onassis is that she was a very underrated and independent woman. She lived a life that made her one of the most important women figures in history.
I can only hope that I have captured some of her magical reign in my film.
-Roger Paradiso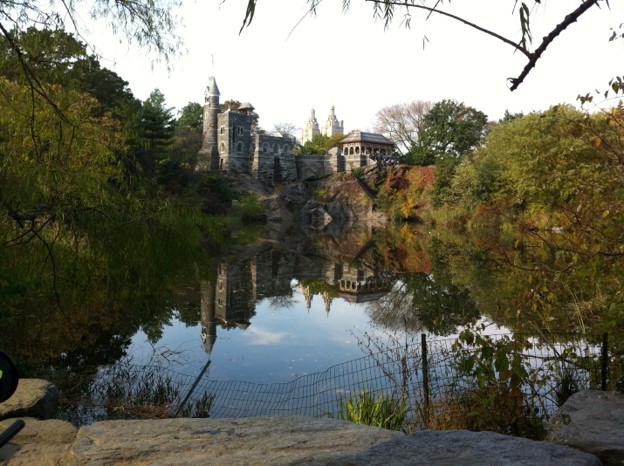 Belvedere Castle in Central Park photo courtesy of Roger Paradiso
Story Synopsis
She was born two months before the stock market crashed in 1929. Her father and his family lost a fortune and times were lean on the Upper Eastside. The fear of having no money lasted her whole life.
Her father, Blackjack Bouvier, was a stockbroker and womanizer. He taught her to be tough and to love nature so there were many trips to Central Park and to their family home in the Hamptons. He also bought her a horse, and she became a talented equestrian. Her mother brought her up to be a society woman and she was Debutante of the Year. She could hold her own hanging out with her father at the stables or at a Park Avenue party. She was bred to marry well. Which she did twice.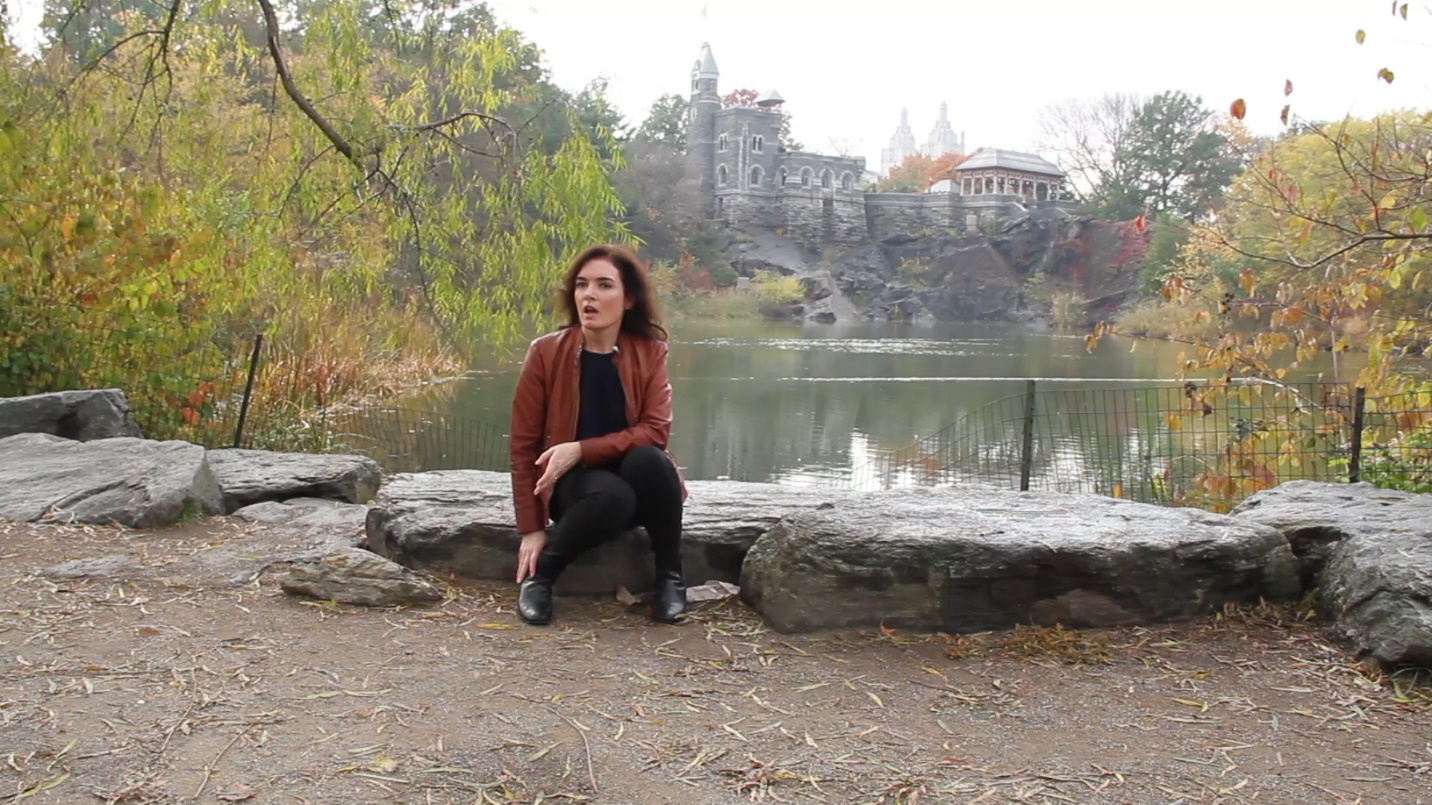 Siobhan photo courtesy of Roger Paradiso
She was the best-known First Lady since Eleanor Roosevelt and certainly the most fashionable. She was a brilliant aide to her husband on his campaign trails and charmed world leaders like French President De Gaulle who was most antagonistic to Americans.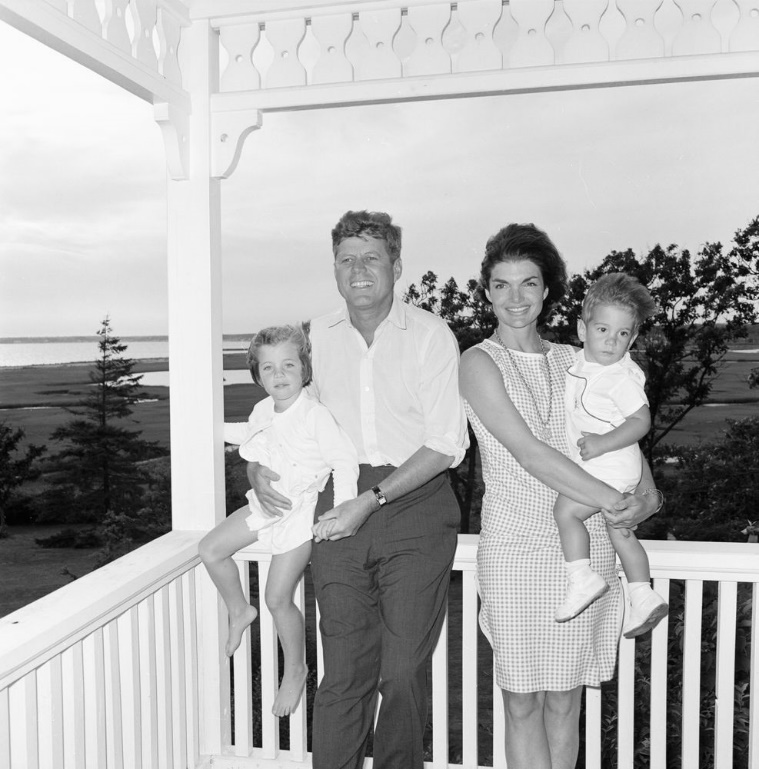 Courtesy of the John F. Kennedy Library and Museum
She turned the White House into a center of culture and remade it into a historical museum. There was a plan to destroy Lafayette Park and Square right across from the White House. Jackie made it her mission to no only save the park and area, but to improve it.
When her husband died, she took over planning the Kennedy Center and the JFK Library and Museum. She also became a Book editor for two prominent publishers. And she was a great mother to her two children She was the most famous woman in the world until she no longer played the role of the long-suffering widow.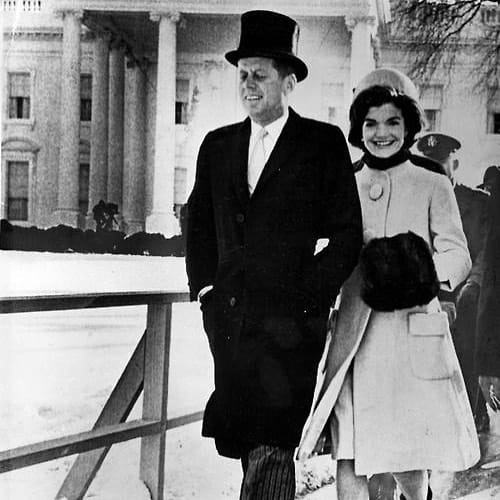 Courtesy of the John F. Kennedy Library and Museum
When Bobby Kennedy was murdered. she feared for her children's safety and looked to exile herself from America. She married the Greek Onassis not just for the money but to protect her children. She married well.
When Ari died, he left her a fortune, which she negotiated, and she returned home to Manhattan and her beloved Central Park.
She fought to save several landmark buildings in Manhattan with her time and money. New Yorkers can thank her for helping to save Grand Central Station and restoring Central Park. She finally felt secure both financially and emotionally and that's when the cancer came into her life.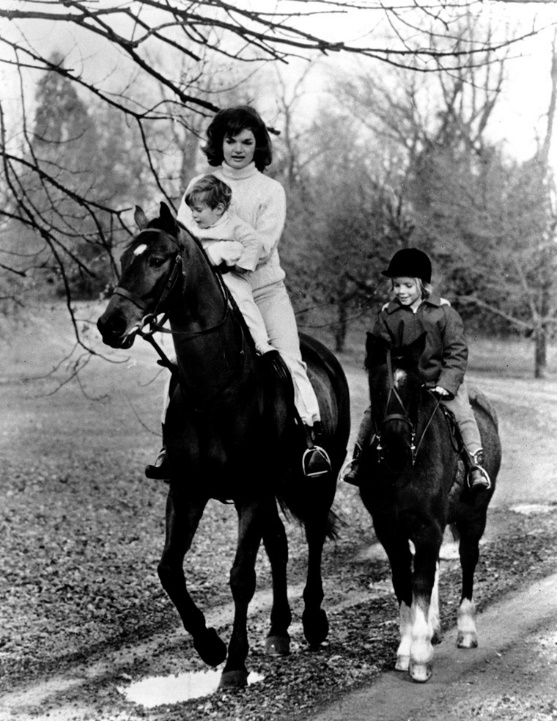 Courtesy of the John F. Kennedy Library and Museum
She lived the rest of her life forever romantically in love with her dear Jack and her children. She died in her castle near her beloved Central Park. She was buried next to her husband and her two deceased children Patrick and Arabella. The eternal flame, which she had arranged for the slain John, continues to shine on her to this day as if to say, "Long Live the Queen of Camelot".
Courtesy of The John F. Kennedy Presidential Library and Museum.
Production Notes:
The Queen of Camelot was added to the Searching for Camelot series when I soon found out that there was no way to capture the full story without doing a full film on Jackie.
I had read many books on Jacqueline Bouvier Kennedy Onassis, but one stood out from the rest and that was Sarah Bradford's "America's Queen".    I interviewed Sarah for the film because she got down to the roots of "Jackie's" early years and how that affected her life.  To understand the creation of "Camelot" you must understand the early years of Jacqueline Bouvier's life.
Shooting began in Greenwich Village in 2018.  The first few days of shooting involved three essential experts not only on Jackie but on the times of her life and the history of the Camelot myth which Jackie used to describe her husband's 1,000 days as president.
Interesting to note that she never mentioned Camelot again after she referred to it frequently in her meeting with Theodore White on the Sunday after the assassination of her husband.  Theodore White was a presidential historian.  He called the editor at Life Magazine, and they held the presses while Jackie spoke to White in Hyannis Port.  It was then published in the December issue of Life magazine.  Camelot caught the fancy of readers all around the world.
I contacted Mark Crispin Miller, a media historian, and Jack Viertel a Broadway producer who wrote a book about the musical Camelot which opened in December of 1960 and closed on January of 1963.
I filmed Sarah, who lives in London, on Skype.  I believe we were one of the first to use this in a film on my previous film THE LOST VILLAGE.  Now, zoom has become part of our culture.
Mark and I met up in Greenwich Village at a great café called La Lanterna di Vittorio.  Mark understood the social and political undercurrents in our culture in the 1060/s and throughout Jackie's life.  It was so important to see her in the context of her times.
Jack Viertel and I met up in the fall at his Broadway office.  Jack tied in the mythology with the reality.  The parallels were striking and important to see how Jackie viewed her "Camelot".
Both John and Jackie were avid readers, and the Camelot books were some of their favorites during their younger days.  In fact, it is true that he and Jackie often listened to the cast album of the Camelot especially the title song.
It is also interesting that the lyricist, Jay Lerner, was a friend of Jacks during their Harvard years and they kept in touch.  Though Lerner denied any connections with the Kennedy administration, it is interesting that the show ran on Broadway from just prior to the Inauguration and closed shortly after the murder.
Belvedere Castle, which appears in the film, was maybe 500 yards from her 5th Avenue residence of thirty years.  It is pure speculation that Jackie visited it either during her youth, her childhood home was not far away, but especially during her long walks in Central Park.  It would be hard to miss it and I am certain she walked by frequently.
Central Park was Jackie's playground her whole life.  She rode her horse in the park.  She was also known as an avid runner, and she has a plaque on the Central Park Reservoir which was a haven for joggers.  This is also not far from her last residence and her childhood home.