Searching for Camelot Part 2, The Quest
Searching for Camelot Part 2, The Quest
Movie • 1 hr 31 min • Documentary, Drama, History, Biography
This series is not yet completed.  Still in development. Stay tuned.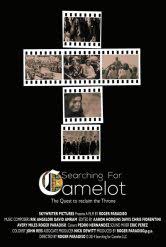 Directed by Roger Paradiso and featuring David Amram, Dermot McEvoy, Jeff Greenfield, Peter Edelman, Daven Falconer, Anthony Gronowicz, Abigail Hastings, Siobhan Doyle-Mckinley, John Bredin, Jefferson Morley, and many others
As the Queen flees the Capital to protect her children, the Prince regroups and collects his thoughts about the murder of his brother, the King.   He keeps track of the new King and makes sure he doesn't stray too far from his brother's policies.  When it is clear that the new King and the Prince are not going to get along, the Prince flees the Capital for the biggest city in the Kingdom.   There he plots his new quest to reclaim the throne.
This sounds like the type of history we read about in books or see in plays and movies.
Has the human race evolved from the diabolical power games employed during the days of Julius Caesar or Richard the Third?   Shakespeare wrote about these very intricate games of power.  Writers throughout history have written about men and women who play in these games of thrones.
I grew up in the sixties going from a sports crazy nine-year-old in 1960 to a writer with a love for journalism and fiction in 1969.   I remember the sixties because my parents always watched the news shows like Cronkite or Huntley/Brinkley.   Little did they know that I was down in the finished basement with a large clunker of a TV set watching both sports and the news shows.
I was as interested in sports as I was in politics because they were games played by powerful people who won and lost either with dignity or dishonor.   I came of age in the sixties as my idealism turned to anger. After all the dreams seemed to end after RFK's death, I became a satirical writer of the political scene in my "Lampoon" productions in college and grad school and my early days in New York.   After years of asking people, I sensed that the country was rocked by JFK,     shocked by Martin Luther King and brought to despair with the murder of RFK.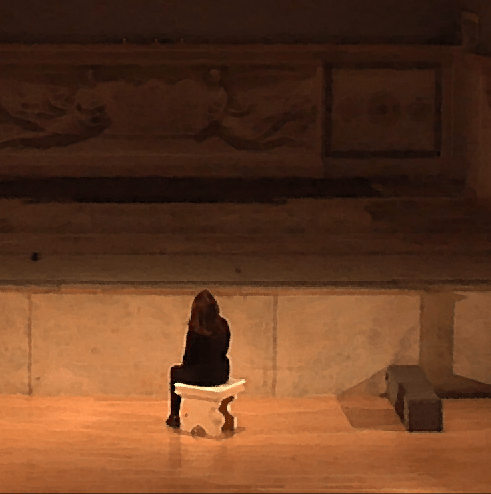 The idealism of the early sixties became the stoic reality of the late sixties where idealism met the new realism for my generation. We all knew that it was better to go underground and assimilate in the sub culture which ironically became mainstream within the decade.   We became masters of disguise with any "radical" thoughts.   Who wanted to get beat up or go to jail or even worse be killed?  That was the new realism for most of us sixties kids.
This is a personal story to me.  It is as contemporary as Shakespeare and as timeless as the Greeks.   Indeed, Robert and Jackie loved to quote both.   I have friends who say everything important today came out of the sixties.   That may be a stretch, but it was a very influential decade.    And I admit there is a yearning to return to what seemed, compared to today, an innocent way of life before the assassination of John F. Kennedy.
I think that is why "Camelot" resonates with so many.   Jackie nailed it.
Is the story of John, Jackie and Bobby a Shakespearian tragedy or a Greek tragedy?   Were their lives a story of fate dictated by their father and, in Jackie's case, her mother?   Did the Kennedy's exhibit hubris as they challenged the gods of power in America and the World?
Or did they forge their own destiny fueled by a determination to right the wrongs as they saw it only to succumb to the murderous evil of other men who opposed their ideology? There is no correct answer in this complex story.  In either case, I hope we can agree it was an American Tragedy of epic proportions.
In the dark days after President John F. Kennedy's murder, did you ever wonder what was going on with Jackie and Robert as they grieved over the murder of her husband and his brother? In this film we try to understand why Jackie used the Camelot mythology as a metaphor for her husband's presidency. We search for the reasons why Robert ran for the Presidency even when he knew 'there was a gun between me and the White House". In our search for Camelot, we discover an epic time in our history full of blood, sweat, tears and dreams that will last forever.
Synopsis
What is history, but a fable agreed upon?
– Napoleon Bonaparte
In the dark days after President John F. Kennedy's murder, did you ever wonder what was going on with Jackie and Robert as they grieved over the murder of their beloved John? Months and years go by and it is soon clear that in those dark days Jackie and Bobby plotted the course of their lives and the lives of their children.
Jackie chose to leave public life. She wanted to bring up her children out of the limelight. Robert wanted to reclaim the throne in a campaign some called inspiring and others revolutionary. Through his speeches and his spirited populist campaign, we get to know another side of Bobby that shows a compassion for the poor and middle class.
We are also able to reenact Jackie's amazing interview with Theodore White that was released to the JFK Library after her death. She reveals her emotions and thoughts in those dark days after the assassination of her husband. Some of her thoughts are shocking and some are very revealing. And some, like the metaphor of Camelot she used for her husband's presidency, will last forever in our minds.