The Quest for Camelot opened for streaming on May 19.2022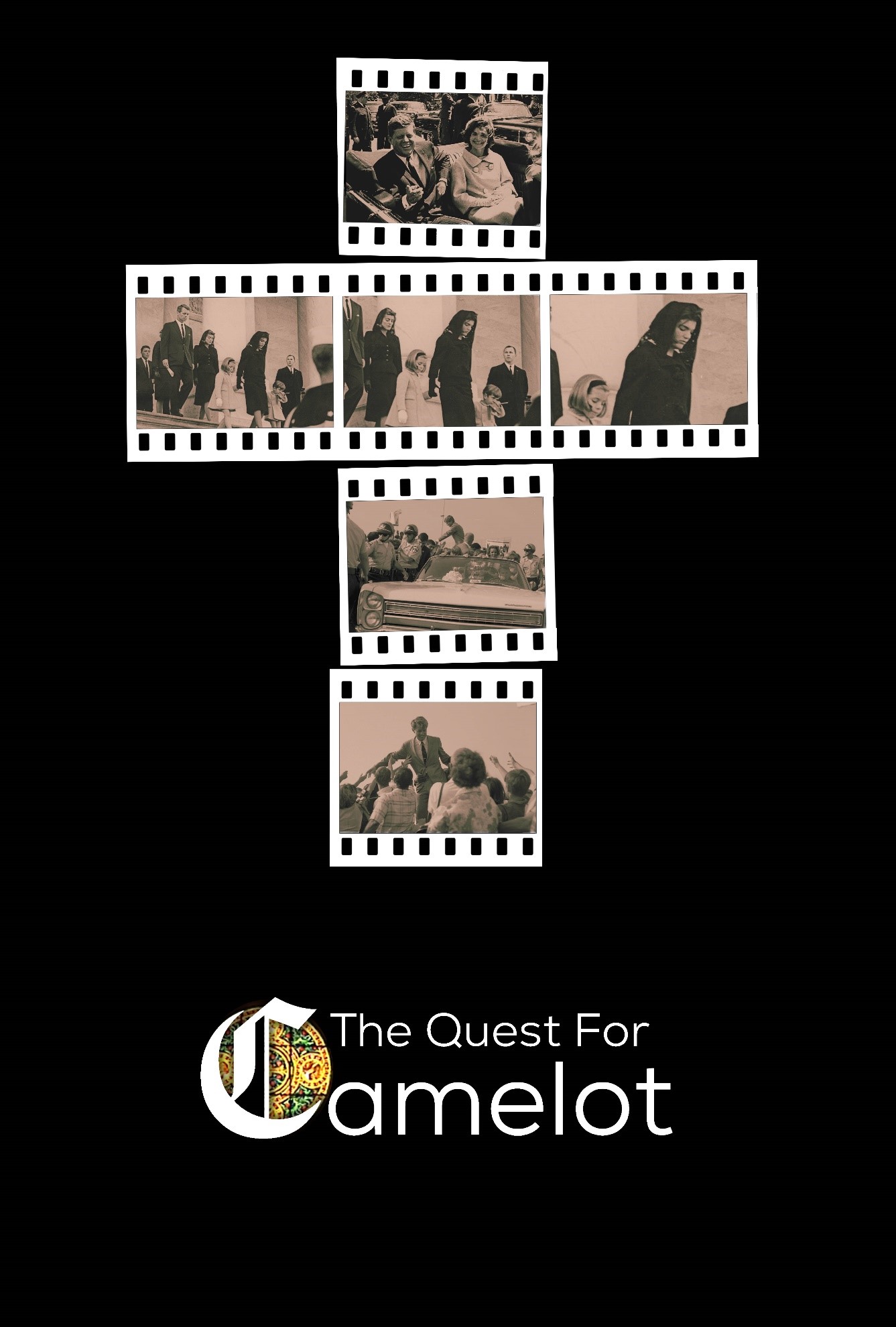 "The thoughts, dreams, and actions of Robert F. Kennedy following the death of his beloved brother show a man obsessed and on a mission…. Finding the planners and killers of JFK also likely motivated Robert Kennedy to run for our country's highest office according to Paradiso."
Incredible and fascinating footage, images, scenes, and interviews are artfully chronicled in The Quest For Camelot and The Queen of Camelot. The 60s were a time of transition and revolution similar to today. These powerful films are definitely a must see for all and for those with an interest in advocacy, history, politics, and justice.
-"Will Espero, Daria Magazine
Cast
David Amram, Village  jazz artist, author and composer 
Maggie Berkvist,   photo editor, researcher for New York Times and Village resident
John Bredin, educator and writer
Barbara Riddle-Dvorak,  author, journalist and Village resident
Peter Edelman,  Senior Advisor for RFK's presidential campaign
Davin Falconer,  editor and director
Jeff Greenfield,  American Television journalist, speechwriter for RFK and author of several books on the John and Robert Kennedy
Anthony Gronowicz, American historian and educator, author
Abigail Hastings,  archivist for Judson Memorial Church
Dermot McEvoy, novelist and worked on RFK's NYC campaign
Siobhan Doyle McKinley,  Irish born actress and "fan of Jackie Kennedy"
Jefferson Morley, reporter and author and creator of blog JFK Facts
Sharon Woolums – Village activist and journalist. RFK campaign worker
The Chorus
David Cesar, Christina Dawkins, Alfredo Guenzani, Erica Lee Hammond, Christopher Johnson, Romeo Lancandola, Avery Miles, Kevin Necciai, Danjjela Stanjfeld, Augustus Wilson and Lorien Bibb
Director
ROGER PARADISO has spent ten years working on Searching for Camelot a three-part feature doc examining the fascinating lives of JFK, RFK and Jackie and the world they inhabited called Camelot. His last film, "The Lost Village" is distributed by First Run Features and Global Cinema online. THE LOST Village is a story about the decline and fall of the bohemian Greenwich Village. A recent film, I WANT MY NAME BACK is the unknown story of the Sugarhill Gang who broke Hip Hop around the world with their landmark song called "Rapper's Delight". Toronto Film Scene said: "I Want My Name Back will stand as a classic piece of musical history."
Past Film credits include Producer/Director/Writer of "Tony 'N' Tina's Wedding" starring Mila Kunis and Adrien Grenier. He was Executive Producer for "City By The Sea", starring ROBERT DeNIRO, FRANCES MCDORMAND and JAMES FRANCO. Mr. Paradiso was the Co- Producer on "The Thomas Crown Affair", starring PIERCE BROSNAN and RENE RUSSO as well as Co-Producer on "At First Sight", starring VAL KILMER and MIRA SORVINO.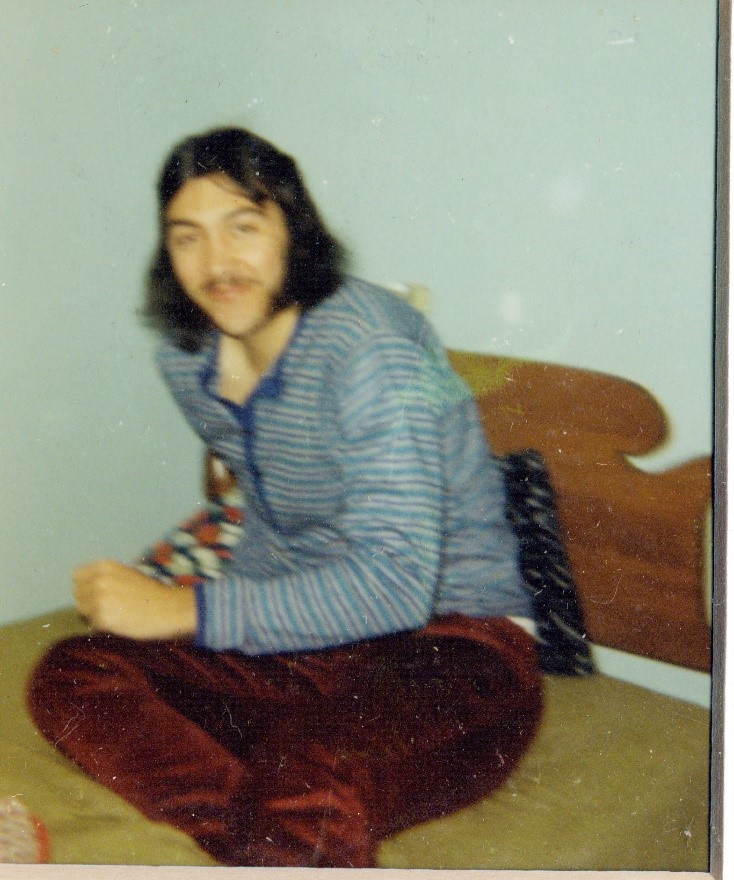 Photo courtesy of Claire and Roger Paradiso photographer Hugo Paradiso
"Your film handles all that historical footage and commentary BRILLIANTLY, without preaching but rather PORTRAYING!!!"
– David Amram, Composer and author
Festival Awards and Recognition for the series of three films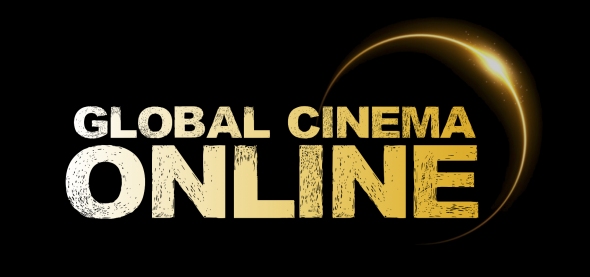 To view the film and trailer please click here: THE QUEST FOR CAMELOT | Global Cinema Online
What is history, but a fable agreed upon?
Napoleon Bonaparte
Director's Statement
This is a personal story to me. It was a coming of age full of hope and tragedy. This tragic story of Jack, Jacqueline and Robert Kennedy could have been written by Shakespeare or Sophocles. It is a timeless story of power and fate.
I have friends who say everything important today came out of the sixties.   That may be a stretch, but it was a very influential decade.    And I admit there is a yearning to return to what seemed, compared to today, an innocent way of life before the assassination of John F. Kennedy.
I think that is why "Camelot" resonates with so many.   Jackie nailed it.
My visit to Arlington was quite awesome.  I thought it was fitting that all three of them are buried in Arlington National Cemetery.  And that Jackie managed to get an eternal flame to shine light on their lives forever.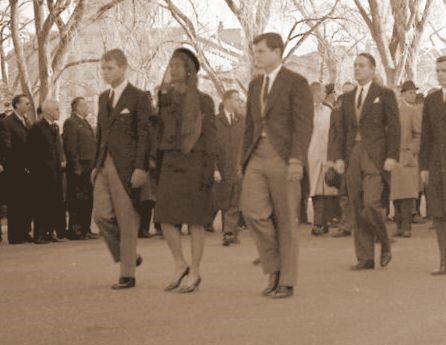 Courtesy of The John F. Kennedy Presidential Library and Museum.
Story Synopsis
In the dark days after President John F. Kennedy's murder, did you ever wonder what was going on with Jackie and Robert as they grieved over the murder of her husband and his brother? In this film we try to understand why Jackie used the Camelot mythology as a metaphor for her husband's presidency. We search for the reasons why Robert ran for the Presidency even when he knew 'there was a gun between me and the White House". In our search for Camelot, we discover an epic time in our history full of blood, sweat, tears and dreams that will last forever.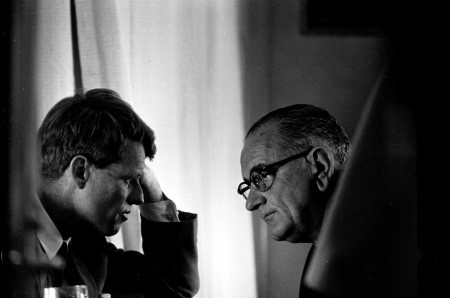 Courtesy of the LBJ Presidential Library and Museum
Each of them appealed to the disenfranchised citizens of the world, yet they were members of the Upper Class. But in their speeches and in their actions, they fought for the American Dream. And that was their connection to us.
As the Queen flees the Capital to protect her children, the Prince regroups and collects his thoughts about the murder of his brother, the King. He keeps track of the new King and makes sure he doesn't stray too far from his brother's policies. When it is clear that the new King and the Prince are not going to get along, the Prince flees the Capital for the biggest city in the Kingdom. There he plots his new quest to reclaim the Throne.
RFK's campaign manager, Peter Edelman, says in the film,. "Robert was a very complicated man." Growing up as the younger brother in a large Irish Catholic family can do that to anybody. But let's not forget he lost his older brother Joe who died in World War Two. He became a campaign manager for his older brother John's Senate campaign. And then he ran John's presidential campaign.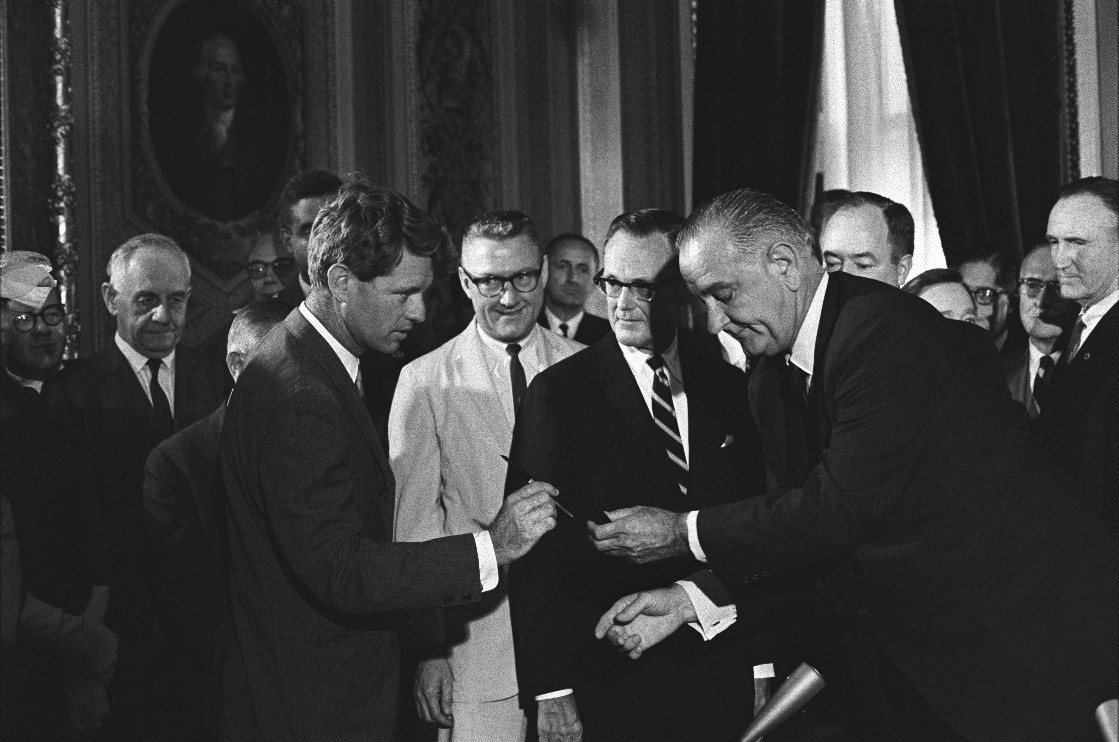 Courtesy of the LBJ Presidential Library and Museum
People called him ruthless. But he protected his brother and they won the campaign. What went through Robert's mind when he saw his brother murdered. That is what we discuss in this film.
Why did Robert choose to run for president? And why did he run a most unconventional campaign? Maybe he was finding himself. He was now the older brother. He was perhaps looking to reclaim the throne to continue his brother's policies. And his own policies too. He became an advocate for the civil rights movement. When Martin Luther King was murdered, civil rights leaders asked him to take over the cause. He did in his own way. He also disliked LBJ the man who became president when John died. When LBJ entered the Vietnam War it was inevitable that Robert would have to challenge him. But then LBJ dropped out. Robert was now running against another antiwar candidate, Eugene McCarthy. But he really was running against his brother's enemies.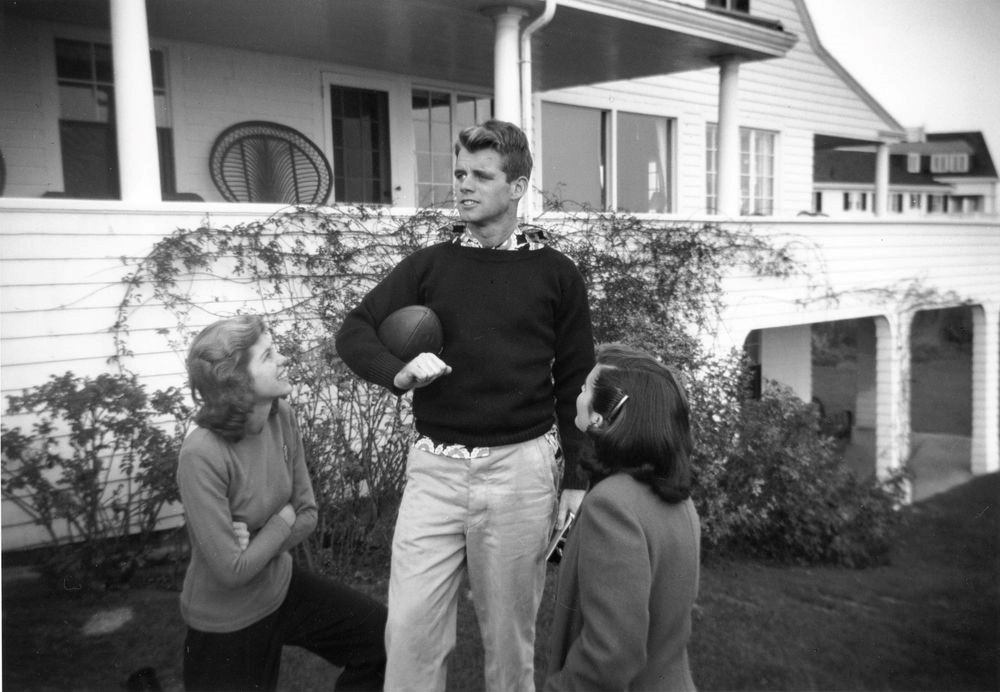 Courtesy of the John F. Kennedy Library and Museum
Bobby fought for those who had no voice in America. You know, the poor, the Native Americans, the Mexican migrant workers. They all loved him. He was no longer the ruthless one. He became a kinder and wiser man to the ways of the world. And he tried to change it. Until he met his fate in Los Angeles that horrible night when he too was murdered.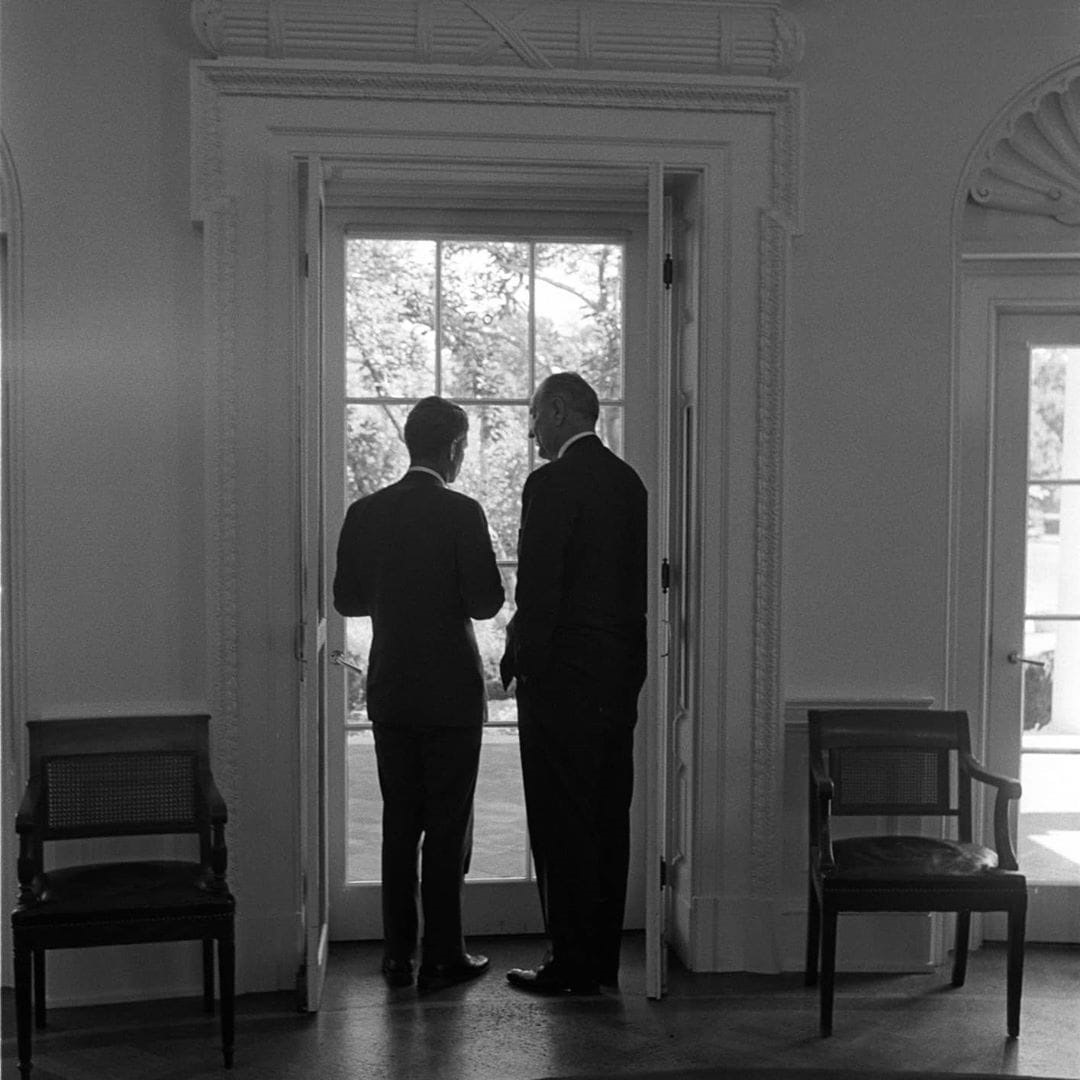 Courtesy of the LBJ Presidential Library and Museum
Is the story of John, Jackie and Bobby a Shakespearian tragedy or a Greek tragedy?
From my perspective today, the story of Bobby was a Shakespearian tragedy full of power games, passion and hatred. Was his fatal flaw his attempts to challenge the powerful Military Industrial Complex that President Eisenhower warned us about? Historians will never know. I am just a filmmaker. It's a story that remains controversial.
We may never know who, what and why? But there are plenty of theories we discuss in this tragedy.
Is it a coincidence that two Boston bred Catholics with a liberal philosophy were murdered as they attempted to change the way we governed and the way we lived? In either case, I hope we can agree it was an American Tragedy of epic proportions. It is as contemporary as Shakespeare and as timeless as the Greeks. And I hope we can still dream about the days of Camelot.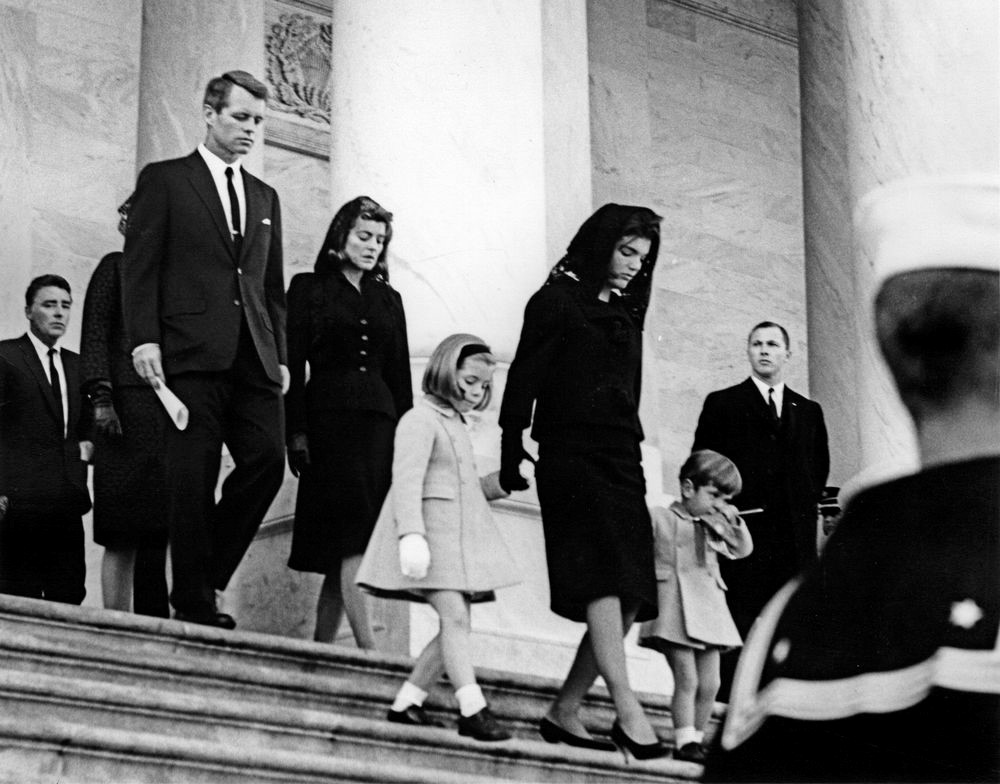 Courtesy of The John F. Kennedy Presidential Library and Museum.
Were their lives a story of fate dictated by their father and, in Jackie's case, her mother?   Did the Kennedy's exhibit hubris as they challenged the gods of power in America and the World?
Or did they forge their own destiny fueled by a determination to right the wrongs as they saw it only to succumb to the murderous evil of other men who opposed their ideology? There is no correct answer in this complex story.  In either case, I hope we can agree it was an American Tragedy of epic proportions.
Production Notes:
It became clear that I needed 3 films on John, Jackie and Robert Kennedy.  So, we proceeded to shoot extra scenes of Robert's team.  We traveled to Washington DC to interview one of his campaign managers Peter Edelman.  We met at his office at Georgetown University.
We also got pictures of Arlington National Park where they were all buried.
We filmed Jeff Greenfield on a rainy New York day at the Half Pint Bar, corner of West 3rd and Thompson in the heart of Greenwich Village.  Jeff was a young speechwriter for RFK on his campaign for president.
Rik Angelori was the composer and did a great job.  Not only did he do many of the main compositions, but he also created a new song called "Freedom Riders".
David Amram, a renowned film composer, musician and Villager created a jazz song, "Greenwich Village Memories" and a haunting composition which added greatly to the film's ending.
I thank the great group of people who were interviewed.  Many of them had a connection with Robert Kennedy.  And I thank our young crew for shooting on a shoestring.
We shot many scenes at the world famous, Judson Church which is located right off Washington Square Park.
I also thank my friend Jay Rubin at Technicolor/Postworks and all the help from Kuri, Jevon and all the sound and colorists. I started at Technicolor in 1978 at West 44th Street and this relationship kept going when they moved to Leroy Street in the Village.
The John F. Kennedy Presidential Library and Museum was so helpful.  I took many trips up there.  And I always will be so thankful to the entire staff especially Maryrose Grossman.