Searching for Camelot Part 3, America's Queen of Camelot
This series is not yet completed.  Still in development.  Stay tuned.
Movie • 1 hr 31 min • Documentary, Drama, History, Biography
Directed by Roger Paradiso, featuring Sarah Bradshaw, Mark Crispin Miller, Siobhan Doyle-McKinley, Dermot McEvoy, Tom Chapin, David Amram, Jack Engelhard, Jack Viertel, Donna Schaper, Chris Johnson, John Bredin and many others
I had read many books on Jacqueline Bouvier Kennedy Onassis, but one stood out from the rest and that was Sarah Bradford's "America's Queen".    I interviewed Sarah for the film because she got down to the roots of "Jackie's" early years and how that affected her life.  To understand the creation of "Camelot" you must understand the early years of Jacqueline Bouvier's life.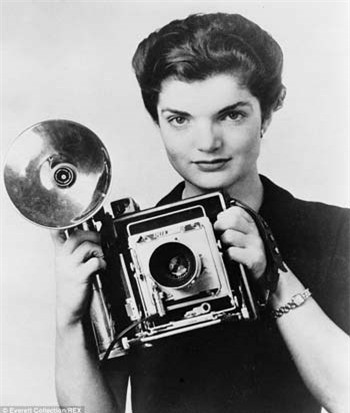 She was born into an unhappy marriage between John "Black Jack" Bouvier and Janet Norton Lee.     In fact, she was born two months before the Wall Street Collapse in 1929.    This unhappy marriage and financial uncertainty had a profound effect on Jacqueline and her sister Lee, a few years younger.  After all, they grew up on the Upper East Side of Manhattan where "high society" was in full swing and you had to pay to play.   Young Jackie and Lee were desperately fearful of being without money.   This affected them the rest of their lives.   They were taught by their mother, Janet, to marry well.   Both girls were society girls, but none more so than Jackie who won debutante of the year in 1947.   This lead to mockery among some of the Kennedy women years later.   They would call her "The Deb".
Black Jack was a drinker and a womanizer, another common theme in Jacqueline's life as she tolerated men who behaved like her father throughout most of her life.   But the one thing Black Jack did well was to spoil his daughters and to teach them that "all men are heels".   Black Jack would teach his daughters to ride horses in Central Park and the Hampton area of Long Island where the family summered.
He bought Jackie a horse as she loved riding.  Central Park in Manhattan was their playground for most of the year. Jackie loved Central Park.   It was a refuge not just from the city life, but home life too. She once wrote a poem called the of "The Nymph of Central Park". In her exile from Washington, after her husband was murdered,  Jackie came back to live on the upper east side of Manhattan just one hundred feet from Central Park.  After the horror in Dallas and the fish bowl life in DC, she was coming back home not far from where she grew up.  She felt comfortable near the Park and would play there with her children.    She also became a Central Park jogger running around the reservoir in the park.   When she died, the Central Park Reservoir was named after her.
Janet would make sure Black Jack paid for the finest schools for the daughters.   Janet was raising her daughters to be "in society" and to marry well which they did, several times.  All the men had money and titles.  This was the result of Janet's strict upbringing.  But, both Lee and Jackie loved their father and to some extent he had an influence on them.   It was his sharp tongue and wit which both girls possessed.   They also loved to travel and live the good life like Black Jack did.
Jackie went to school at the Chapin School in Manhattan,  Miss Porter's School in Connecticut, and Vassar College.  She spent her junior year at the Sorbonne in Paris.   She graduated from George Washington University in Washington, D.C. with a degree in French Literature.  Several things stick out in her schooling and they are her dry wit , fascination with literature and her lack of a social life as she was always heading back to New York on most weekends. She did not like being confined to a college campus.
Now, when the market crashed so did the marriage of Janet and Black Jack began its decline.  Black Jack . who worked in his father's trade as a stock broker on Wall Street, stubbornly thought the market would quickly rebound. He lost a lot of his money.   At this point it seems Janet was on the look out for a better man for her daughters.   And she found one in Hughie Auchincloss Jr.  Janet did what she told her daughters to do and that is to marry well.    Jackie and Lee moved with their mother to the estate called Merrywood in Virginia just outside Washington.  Summers were now in Newport at Hammersmith Farm and with her father in the Hamptons.  This move from New York to Washington separated Jackie from Black Jack, though Jackie always made sure to visit on Holidays and whenever she could on weekends.   But it brought her into Washington society where she would eventually meet up with John Kennedy, then a young Congressman from Massachusetts.
She became the darling of Washington and the young couple made the society scene. It was fascinating to me that John and Black Jack got along extremely well.   And Jackie got along very well with the old man, Joe Kennedy.  There was a common thread here.  They reminded her of her father whom she loved.
Summer's in the Hamptons or Newport were part of Jackie's life since she was born.  Becoming a Kennedy meant the compound of Hyannis Port, on Cape Cod, was now her summer home while she was married to Jack.  It was interesting that at the end of her life she was split in residences.  She had her New York apartment across from Central Park since 1964, but she also built her own house on Martha's Vineyard an island off of Cape Cod, thanks to Ari's divorce settlement.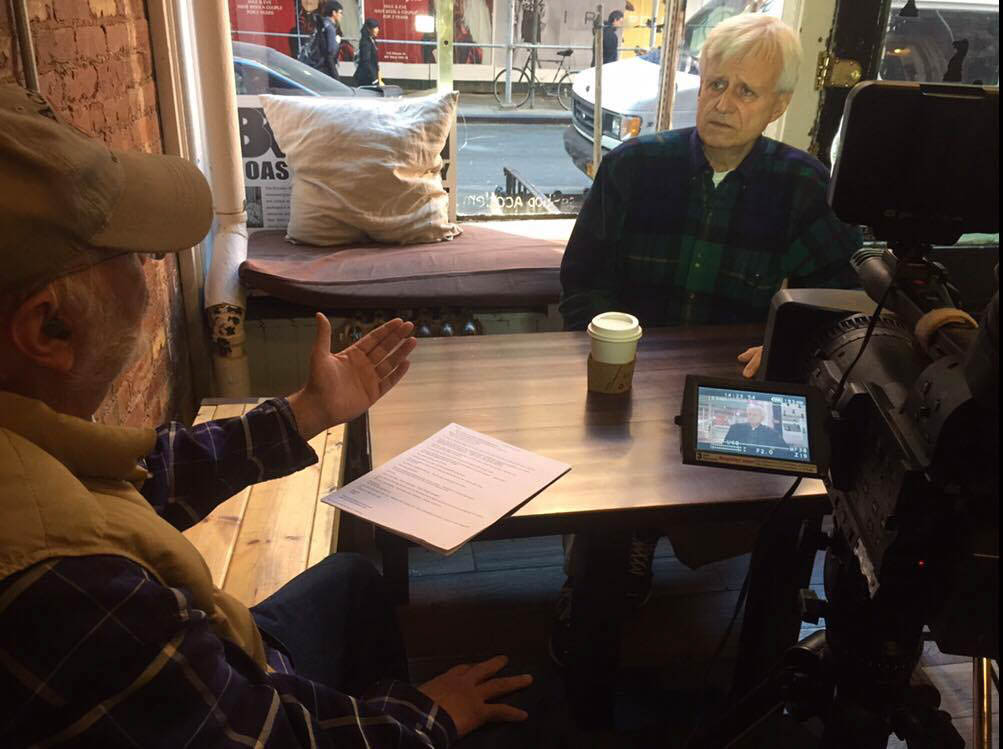 The stars were aligned for Jacqueline and John to become the first lady and president of the United States of America.   They were swept in by the change that is often needed.   Not only did John represent many of the servicemen from World War Two who went on to form the greatest middle class in modern history, but Jackie represented, in her own way, the women who wanted to be more than house wives.  Each of them appealed to the middle-class voters yet they were members of the Upper Class. But in their speeches and in their actions, they fought for the American Dream. And that was their connection to the middle class.  We all wanted to be like them.
She represented fashion and education. She brought history and fashion back to the White House. The White House became the center for mainstream culture in the United States. And Jackie was able to bridge the cultural gap between America and Europe in the art world.  In their time in the White House, the American counter culture took off and Greenwich Village in New York became the epicenter. This cultural revolution soon became mainstream culture for young people all over the world.  It is impossible to say that the Kennedy's inspired the cultural revolution, but you could say they had a part in it. Perhaps in Jackie's fantasy, "Camelot" was a time that culture and civility came to America after the dark days of World War II and the cold war of the 1950's. And even though her "Camelot" had a tragic ending, the seeds of the counter culture are with us today.
John gave his life for what he believed in and that was a truly free and fair society where people gave service to their country in not only the Peace Corps, but in the many humanitarian efforts that blossomed during his time in office like the civil right's and women's movements. JFK pushed very hard for NASA. Sadly, He never did live to see a man walk on the moon.
Tragically dark forces killed him.   But as he said: "A man may die, nations may fall, but an idea lives forever."
Jackie spent some dark days in both the White House and Washington DC before she exiled herself back to her Manhattan Island.   She moved back to the Upper East Side,  a short distance from her Central Park,  and not very far from where she spent most of her young life.
She did not sit idle. She advanced culture by working as an editor for Viking and Doubleday.  She saved culture by working to save Grand Central Station, Central Park and St. Bart's on Park Avenue near he old home.   It was a productive life of service to her country that is too often forgotten.
We can not underestimate her contributions to the White House, the Kennedy Center and the JFK library.  She worked very hard to bury her husband in Arlington National Cemetery on a hill with the eternal flame.   Eventually, it was where her two children who died, Patrick and Arabella, were buried near their mother and father.  Sadly, nearby are the graves of the other Kennedy brothers who died in service to their country.  Robert and Joseph Kennedy Jr. are near their brother John's burial site.
Some have criticized her for marrying Onassis, but what is a Queen to do.  She needed security which Onassis provided in manpower, but also by safe passage in his boat and his residences on the Greek Islands.  Jackie loved the Greek culture.  She was in exile from an America that killed her husband and his brother.  She, no doubt, was afraid for the safety of her children.  And that's what Onassis did for her. He protected her and her children. What did Jackie do for Onassis? Perhaps not as much politically as he expected, but Onassis became a household name and his business profited from the exposure. This was a marriage of convenience and in no way mirrored her marriage to John. She no doubt loved the security that money could provide. When Ari Onassis died he left Jackie enough money so that she could live out her days as America's Queen with style and grace.
Her children, whom she protected as a Queen should, were now grown up.   And they became successful people in a society that benefitted from their presence. Caroline became an ambassador to Japan in the Obama administration. John started GEORGE magazine, and some say he had an aspiration to run for public office.
When Jackie lay dying, Carolina and John cared for their mother as she cared for her father, mother and her husband.
It was an American fairy tale come true, this tale of Camelot.   And it is still here in the ether. And this concept of Camelot all came from a young girl playing in Central Park, reading about King Arthur and following her dream wherever it led. Her greatest contribution to history may be "Camelot".
I can only hope that I have captured some of it in my film.
What is history, but a fable agreed upon?
– Napoleon Bonaparte